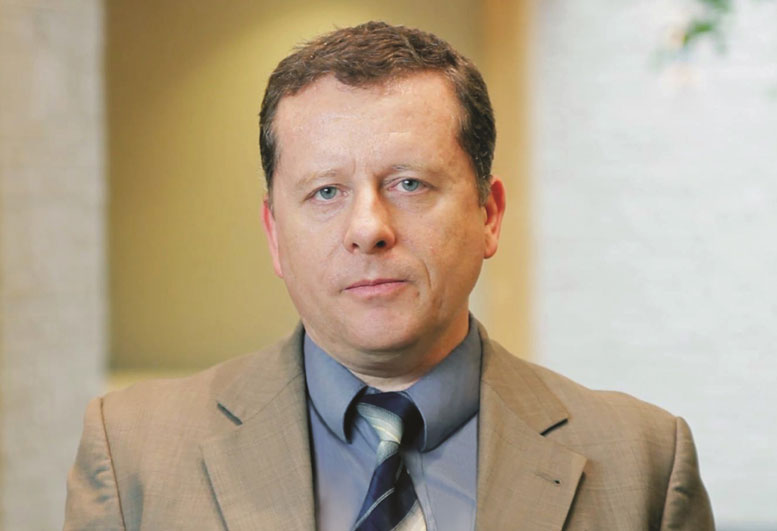 09-01-2018
For collaboration
Cooperation between manufacturers and clients plus appropriate local and international programs: these are frequently factors decisive for the final success of an implementation.
The meeting of the Subcommittee on Security and Defence (SEDE) held at the European Parliament in Brussels, attended by Prof. Eng. Piotr Szynkarczyk, Sc.D., the Director of the Industrial Institute for Automatics and Measurements (PIAP), gave an opportunity to not only present activity of the Institute and its achievements but also make proposals concerning the future of the EU's research into its defensive capabilities.
During his presentation, the Director of PIAP had SEDE take a closer look at the subject of unmanned ground vehicles (UGV) and the recent international projects implemented by the Institute related to defence "We are a manufacturer of mobile robots for special safety and defence tasks. We also provide safety and automation solutions for industry and other users, such as fire departments or the Polish Border Guard.
" We register a few dozens of patents and win many awards every year. Since 1991 we have been actively involved in international collaboration: so far, we have participated in approximately one hundred international projects, of which approximately one tenth we coordinated. One of the largest ones was the Talos project financed as part of the 7th Framework Program. Its goal was to build a demonstrator of a system for support of European border protection using two types of automatic vehicles (UGV) for detection and interception of possible intruders," said Piotr Szynkarczyk.
The presentation attracted much interest and was followed by many questions, such as ones about the role of scientific research in development of defensive capabilities, differences between national systems and approaches to defence, or financing of projects and implementations. "The research that we conduct as a R&D institution is a kind of mission. We should use our knowledge for improvement of safety. This is why we are happy that our work translated into benefits for people every time when our robot takes part in a mission." said the Director of PIAP. He also Emphasized the weight of collaboration between manufacturers and clients and between science and industry. "We can create very good mobile robots that can be ingenuous from the engineering point of view but useless from the point of view of users. While developing products, we need to know exactly who the end users are and what they want. Hence, the importance of dialog and close collaboration between solution designers and the future users," noted Piotr Szynkarczyk.
The Director of PIAP brought in a few postulates during the SEDE's debate: "I believe that we should consider establishment of an international program related to the designing of a family of UGVs at the European level, such as platforms of European UGVs. There should be a family of such vehicles, all of which would meet requirements of the same standards, have the same interface, etc., and, at the same time, support combination of various tools and collaborate one with another. This is important in many cases, e.g., where a large robot transports smaller ones to the danger area. The next of my recommendations concerns implementation of the European Program for Development of the Armaments Industry. The implementation work should address and adequately balance two aspects: R&D organisation sizes and geographical locations. It would be recommended to carry out relevant analysis to show strengths of individual EU regions and identify strategies, both for individual countries and for the EU." wrapped it up the Director of PIAP.