18-09-2019
TAROPAK 2019: Robotized palletising and depalletising system
Visit us at the International Fair for Packaging and Labelling Technology in Poznań. ŁUKASIEWCZ – PIAP Institute will present a robotic palletising and depalletising station.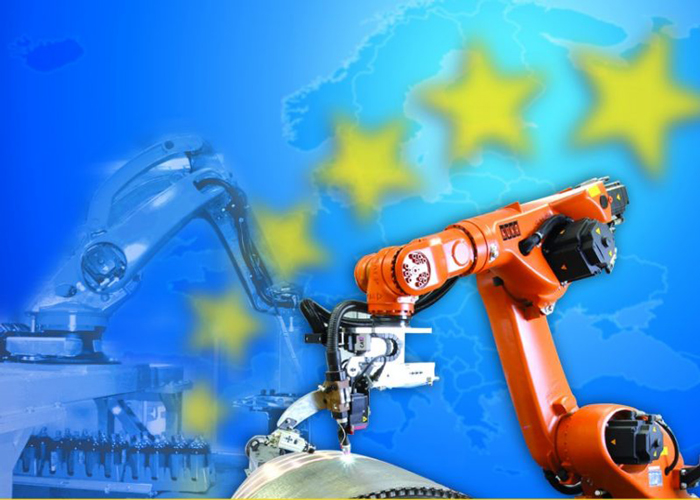 ŁUKASIEWICZ – PIAP Institute has been implementing robotic production stations for over 30 years. We offer loading/unloading, machine operation, coating, welding, laser cutting and palletising applications. Our solutions are based on robots by different manufacturers, e.g. KUKA, ABB, FANUC, Comau. We offer applications, consulting, training on robot programming, warranty and post-warranty services.
At TAROPAK 2019 we will present our palletisation and depalletisation solution using ABB IRB1200 robot with a dual jaw and vacuum gripper. During the presentation, the robot will arrange the products into bulk packaging. Visit us between 30 September and 3 October, pavilion 8a, stall 18 and meet ŁUKASIEWICZ – PIAP Institute engineers, and automation and robotization system designers.
VISIT US AT OUR STALL
TAROPAK 2019
30 September to 3 October 2019, Poznań
ŁUKASIEWICZ – PIAP Institute
pavilion 8a, stall 18
phone 22 874 01 94
e-mail: marketing@piap.pl