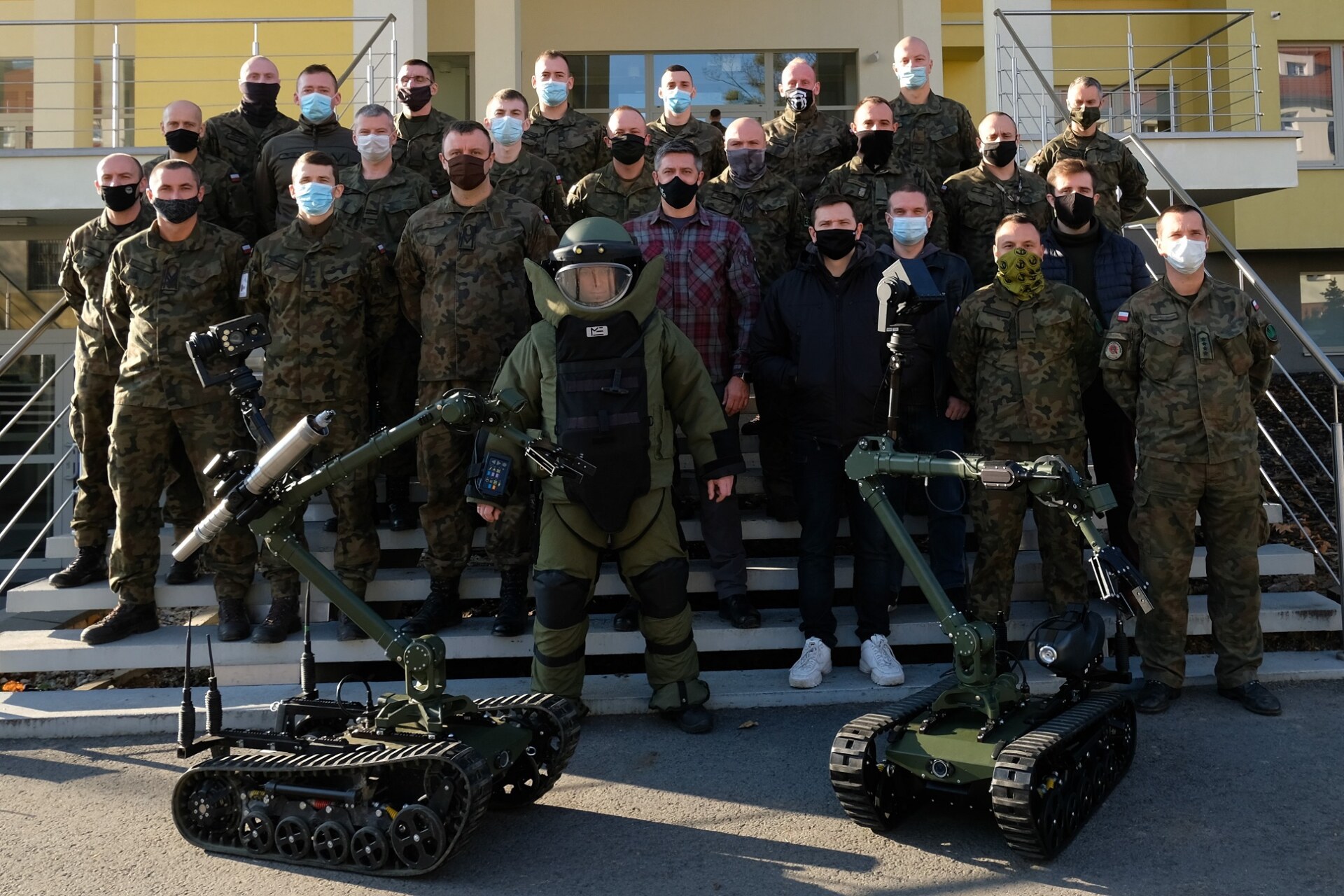 21-12-2020
New Łukasiewicz – PIAP Mobile Reconnaissance Robots (RPP) supporting the Polish Armed Forces
Łukasiewicz Research Network – Industrial Research Institute for Automation and Measurements PIAP has delivered another batch of Mobile Reconnaissance Robots – Engineering Robot model 1806 for the Polish Armed Forces.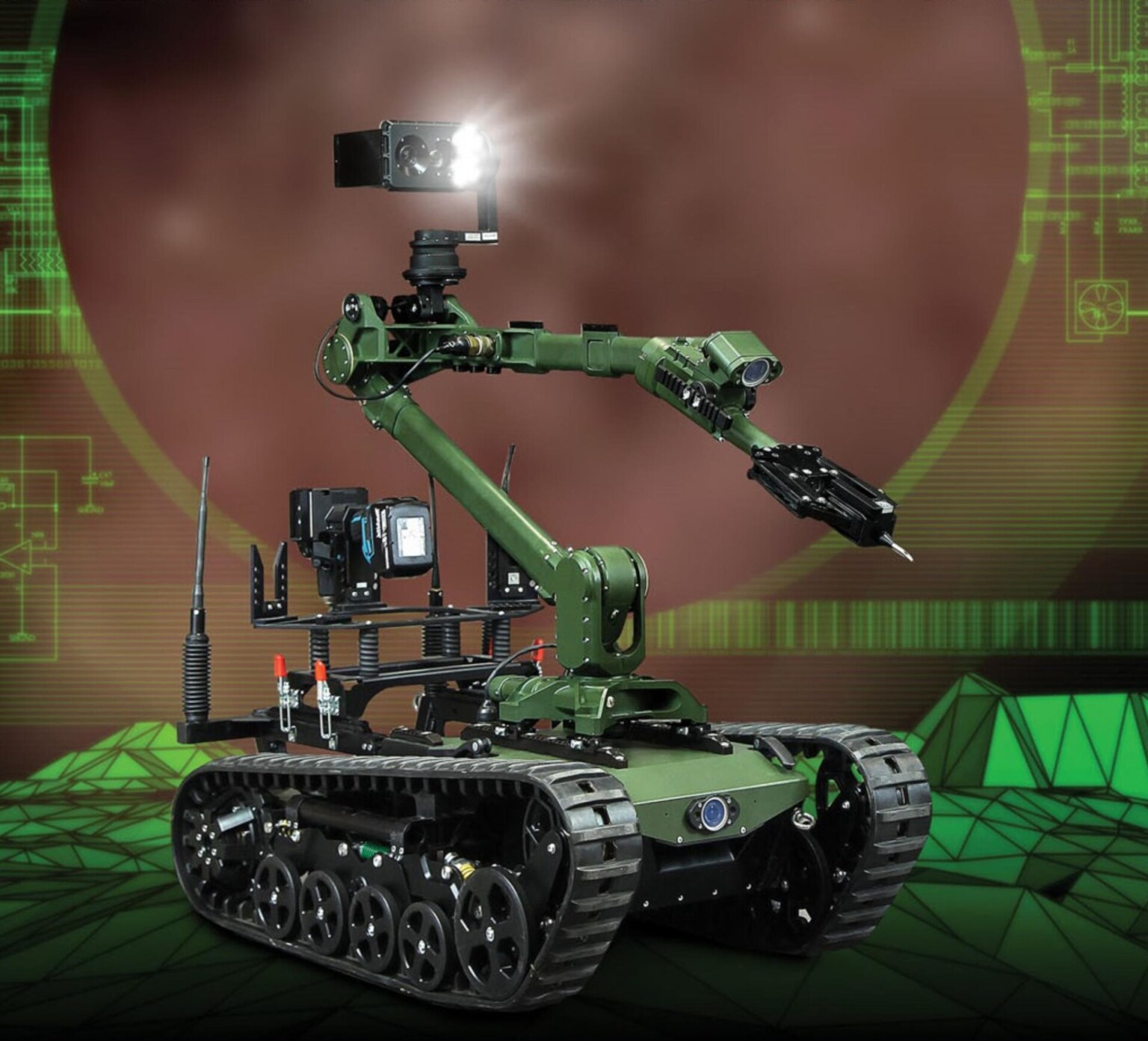 Seventeen new robots have been delivered complete with a spare parts kit and a service and maintenance kit. The scope of delivery included a training of 26 operators, maintenance technicians and instructors at the Engineering and Chemical Defence Troops Training Centre in Wrocław.The delivery has been completed as part of the contract between the Armament Inspectorate and the Łukasiewicz Research Network – Industrial Research Institute for Automation and Measurements PIAP for the delivery of 35 complete Mobile Reconnaissance Robots, Engineering Robot model 1806.
– This RPP robot is the result of many years of development, based on Polish technology – at all stages, from the design to production, made completely in Poland for the Polish troops. 'Working at Łukasiewicz – PIAP combines the input of our researchers and designers and offers a direct contact with the future end-users of our innovative robotic solutions', comments Piotr Szynkarczyk, BEng, PhD, DSc, president of the Łukasiewicz Research Network – Industrial Research Institute for Automation and Measurements PIAP.
The Mobile Reconnaissance Robot (with a mobile platform weight of 75 kg) is a platform used by the engineering sub-units for detecting, removal, disposal and neutralization of mines, unexploded mines, unexploded explosive ordnances and improvised explosive devices as part of the international combat operations and stabilisation missions.
This medium-sized EOD/IED mission support robot is remotely controlled using a lightweight control panel with sensors for visual reconnaissance of objects and items, providing high resolution images anytime, any day, any season.
RPP is a fast (maximum speed up to 10 km/h) tracklaying robot for use on paved surfaces, dirt roads, roadless tracts and in the urban environment. Its overall dimensions allow access through doors with a frame width of 60 cm.
The robot features the latest mine and hazardous material detection devices, mass destruction weapon usage sensors, toxic chemicals usage sensors, and a device for disposal of explosive and hazardous ordnances using an advanced non-recoil release gear with a 30 m range.
The last batch of RPP robots will be delivered by the end of 2021.
The competencies of the Łukasiewicz Institute offer unique solutions for national defence and security. Łukasiewicz Institutes carry out the research and development works on the defence solutions within four Research Groups (Intelligent Mobility, Digital Transformation, Sustainable Economy, Energy and Health).
The key achievements and implementations of the Intelligent Mobility Research Group of the Łukasiewicz Institutes include specialist aerial platforms (drones), aviation and space technologies, tele-detection and specialist mobile robots for special tasks, CBRNE equipment and special vehicles. The Group also offers research in combat vehicles and new technologies for the Armed Forces.
More information is available here.