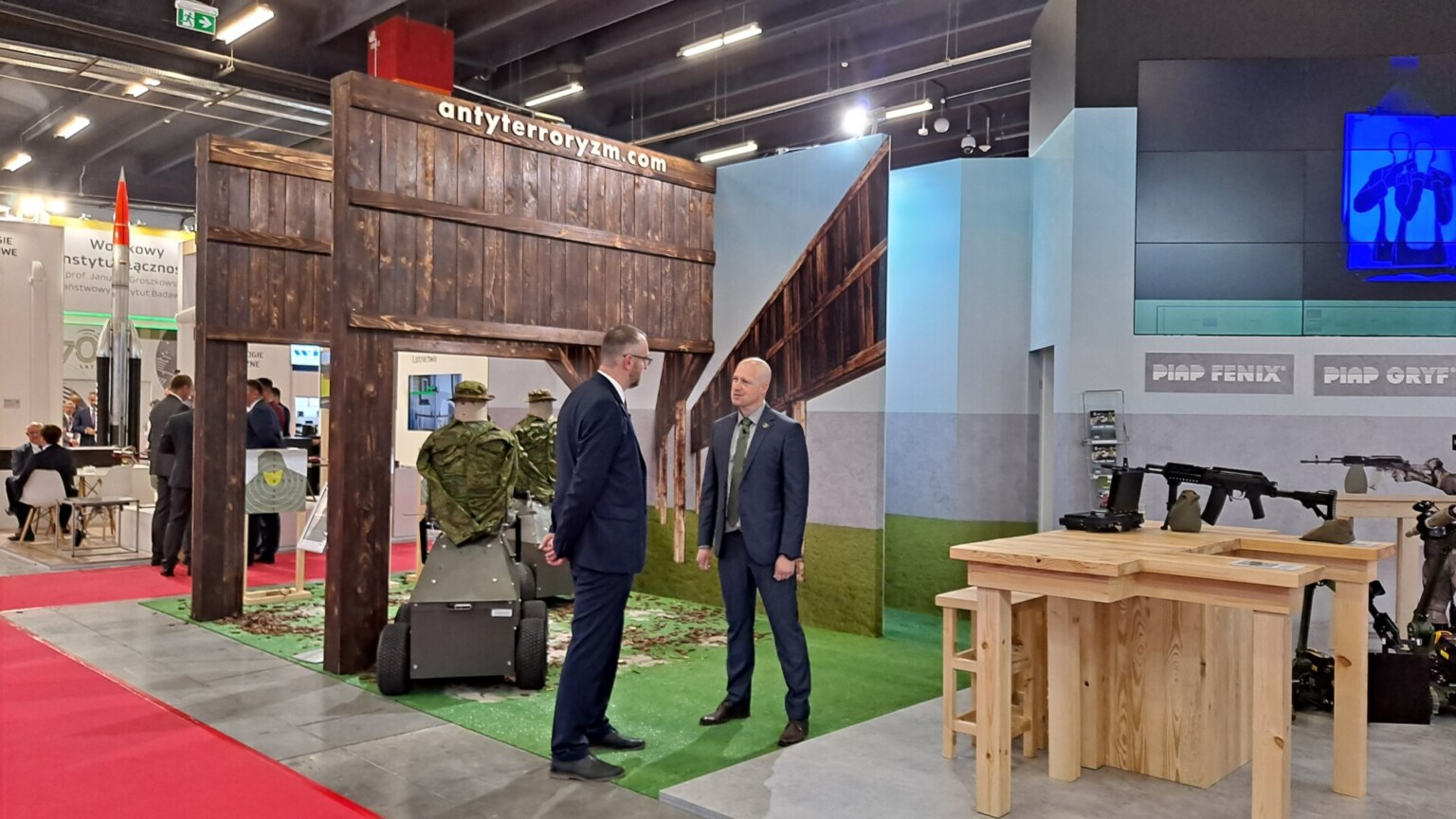 14-09-2021
Łukasiewicz – PIAP at the MSPO
At this year's 29th International Defence Industry Exhibition (MSPO) held in Kielce on 7-10 September, the highlight at the stand of Łukasiewicz – PIAP was the robotic shooting training system used in training of the Polish Army – MOBI TARGET.

The system for advanced shooting training PIAP MOBI TARGET , which was made as part of the project co-financed by the National Centre for Research and Development (NCBiR), was presented for the first time in Kielce.
The system is designed for training and enhancing skills of officers of services responsible for national security and national defence , as well as armed security staff, sport shooters or civil clients who own a weapon for personal protection.
PIAP MOBI TARGET consists of a mobile unmanned platform, operator stand with a training interface and a relay station. The advantage of the system is its mobility, capability of moving quickly and full independence from existing transport infrastructure. For safety of the device and its user, dedicated software was developed for precise control of location and repetitive movement of platforms with a full pre-set speed.
PIAP MOBI TARGET can work in mutual proximity and in the surrounding of obstacles in the area of a firing ground. The system moves at a distance of up to 1200 m, which makes it possible to carry out sniper training from a large distance.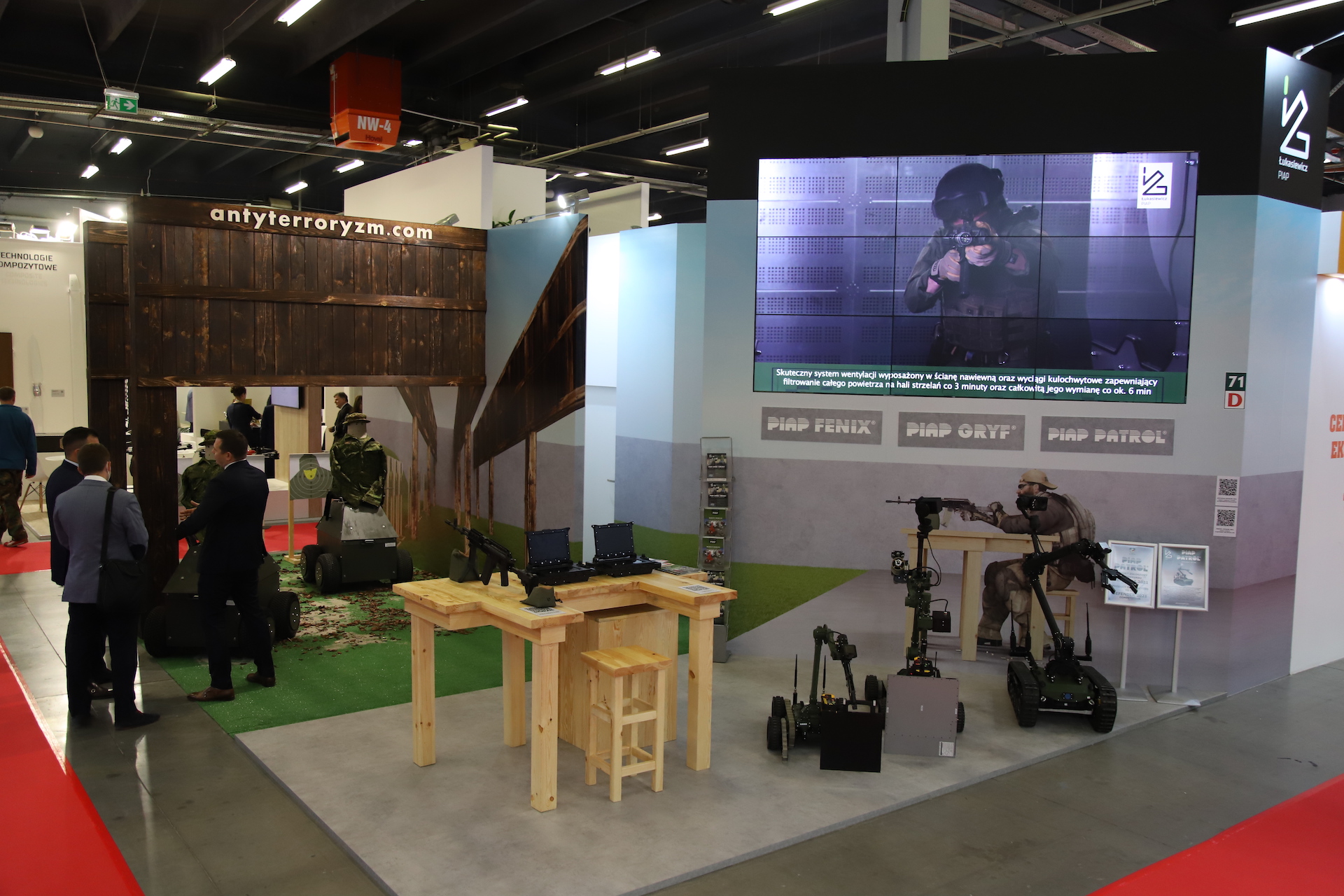 The special offer presented at MSPO 2021 included also the RTG mobile system for digital direct radiography STENÓS created by an American manufacturer LOGOS Imaging, mounted on the latest version of the digital robot PIAP GRYF along with the pyrotechnical ejector RDS/CSL VIPER. Logos Imaging STENÓS is the lightest and most durable panel for direct digital radiography. It is also the biggest panel with a structure in which glass is not used.
The latest model of the backpack-sized reconnaissance robot PIAP FENIX was also presented at the stand of Łukasiewicz Institute – PIAP and it was submitted to the Defender award of the medium tracklaying robot PIAP PATROL.
For more information on mobile robots and equipment for special applications of Łukasiewicz – PIAP visit www.antyterroryzm.com.