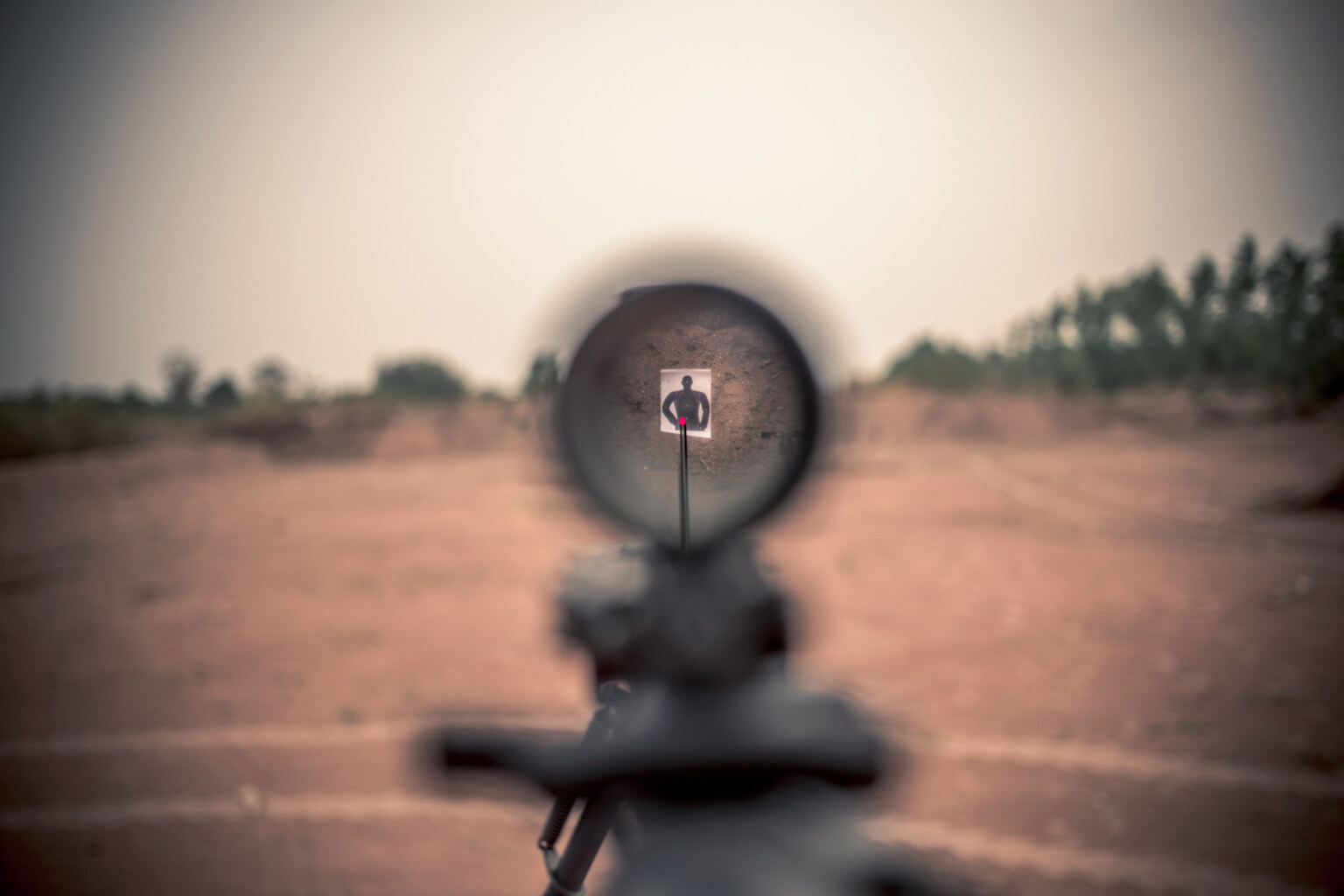 27-09-2021
PIAP MOBI TARGET and PIAP HUNTeR appreciated in France
Global Industrie 2021 fair brought two medals to Łukasiewicz – PIAP in the Prix Eiffel competition.
At this year's technological fair Global Industrie held in French Lyon on 6-9 September 2021, Łukasiewicz – PIAP presented two projects. Both gained awards in the Prix Eiffel competition. The mobile unmanned hybrid platform for quick reaction tasks PIAP HUNTeR received a Platinum Medal, and the robotic shooting training system PIAP MOBI TARGET won a Silver Medal.
PIAP MOBI TARGET consists of a mobile unmanned platform, operator stand with a training interface and a relay station. For safety of the device and its user, dedicated software was developed for precise control of location and repetitive movement of platforms with a full pre-set speed. The system can work in mutual proximity and in the surrounding of obstacles in the area of a firing ground. It moves at a distance of up to 1200 m, which makes it possible to carry out sniper training from a large distance.
PIAP HUNTER is a mobile unmanned hybrid platform for rapid response tasks. It is intended to support interventions, such as state border protection operations. The platform can reach high speeds (approx. 50 km/h) in any terrain while carrying out patrol and reconnaissance operations. The system can operate autonomously using advanced route planning for obstacle avoidance and object detection.
We encourage you to visit the website www.antyterroryzm.com where you can find more information on mobile robots and equipment for special use offered by Łukasiewicz Research Network – Industrial Research Institute for Automation and Measurements PIAP.