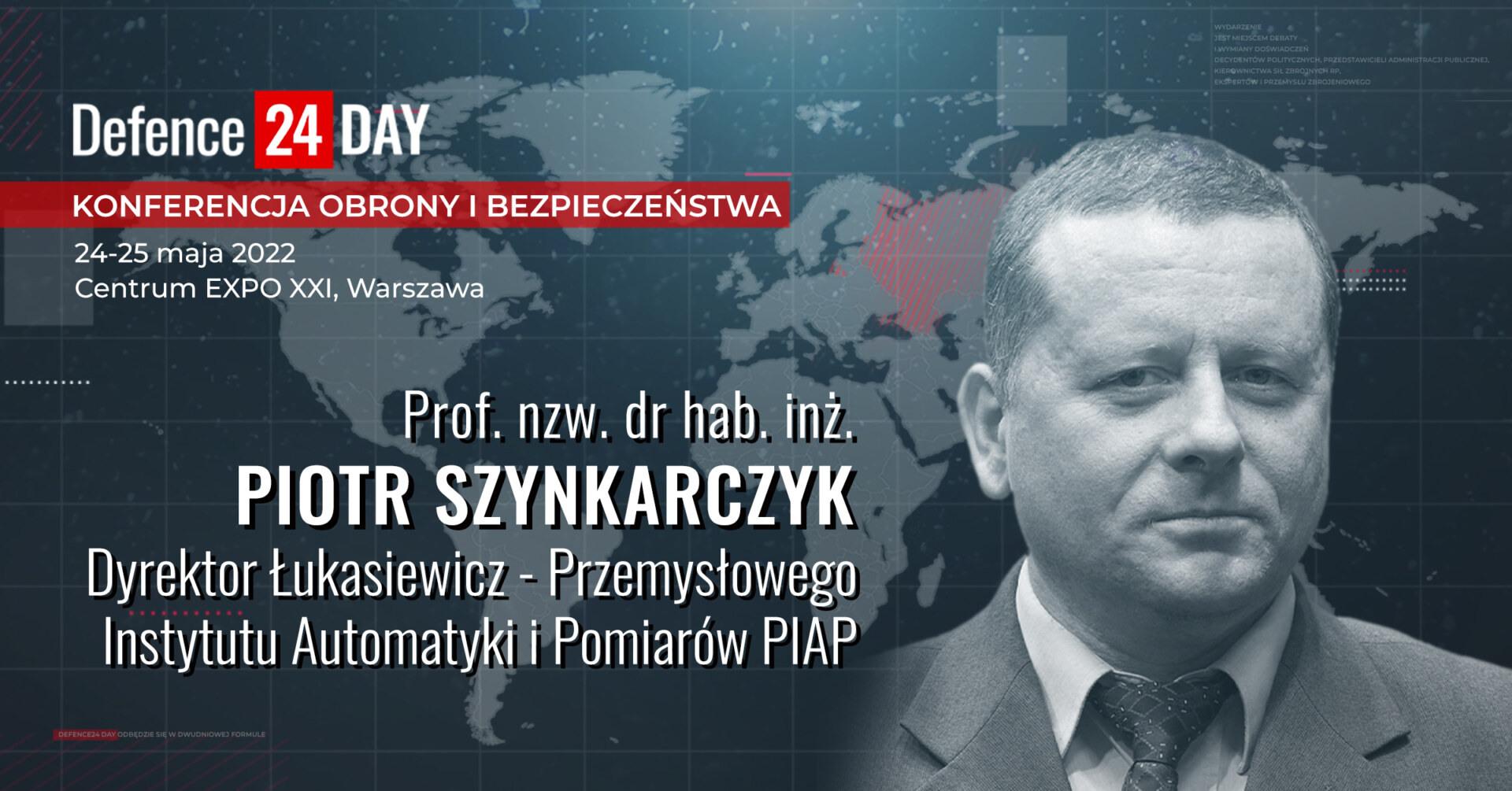 18-05-2022
Presentation of Łukasiewicz – PIAP robotics at Defence24 Day 2022
The fourth edition of Defence24 Day conference will be held on 24 and 25 May 2022 in Warsaw. Łukasiewicz – the Industrial Research Institute for Automation and Measurements PIAP will present the most modern solutions in robotics and mobile systems.
The leading conference in Central and Eastern Europe devoted to aspects of security and defence policy, as well as arms sector will take place next week. Łukasiewicz Research Network – the Industrial Research Institute for Automation and Measurements PIAP will strongly mark its presence at the event organised in Warsaw. In two halls of the EXPO XXI centre at 12/14 Prądzyńskiego Street you will be able to get to know the potential of PIAP PATROL, PIAP GRYF and PIAP FENIX robots, as well as the potential of a system of mobile shooting targets PIAP MOBIT TARGET and ATENA system, presented on FORD RANGER car.
The conference will be combined with an exhibition of military equipment together with "Future War – The Future of Battlefield" zone, showing innovative defence technologies. The honorary patronage over the event has been taken by Minister of National Defence Mariusz Błaszczak and National Security Bureau.
The conference will comprise a discussion on development of the defence system in Poland and in the region, in consideration of experiences from the war lasting in Ukraine. The panel "Battlefield of the future. Towards EDTs – Emerging & Disruptive Technologies" to be held on 24 May between 11.30 a.m. – 01.00 p.m. in room C will be attended by Associate Professor Piotr Szynkarczyk, PhD. Eng – Director of Łukasiewicz – PIAP. Participants of the panel will also be, inter alia, lieutenant general Tomasz Piotrowski – Operational Commander of the Armed Forces Branches, major general Piotr Błazeusz – Deputy Chief of General Staff of the Polish Army, colonel Przemysław Kukawski – Chief Specialist of Research and Development Leadership in the Armament Agency and Krzysztof Skrzypiński – Development Director in the WB Group. A moderator of the panel will be Paweł Makowiec, PhD from the Military University of Land Forces, Assistant Professor in the Territorial Defence Institute.
Registration for the Defence24 Day 2022 conference is available here.