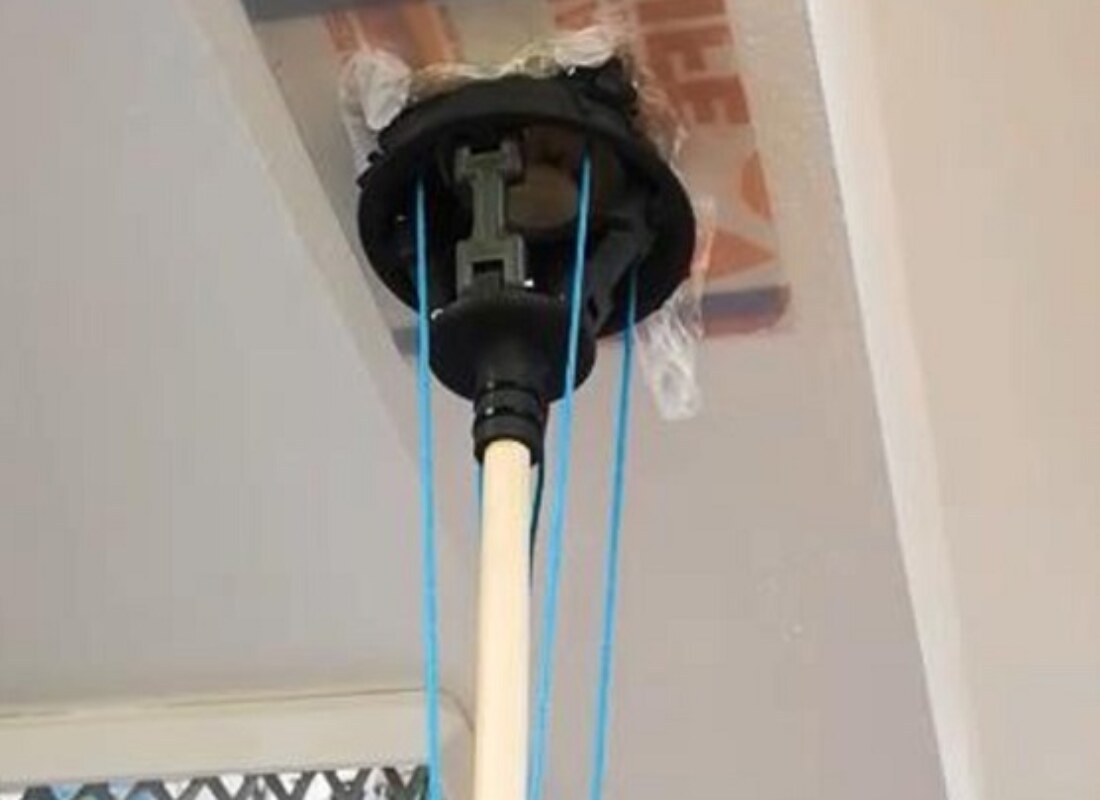 Device for covering smoke detectors during disinfection and repairs
Effective decontamination of rooms and equipment, in particular, in the hospital environment can be a real challenge. A device for covering smoke detectors during disinfection or repairs developed by Łukasiewicz – PIAP makes it an easy task.
The design developed as an efficient protection of smoke detectors has been developed during the COVID-19 pandemic. We guarantee short lead times, low manufacturing and operating costs, easy maintenance and servicing and improved safety.
The device is made of standard, commonly available materials – shank (wood or metal), string (cotton), screws, cable ties and 3D prints. The design is available in digital format as a 3D printer file. The components can be printed even on older 3D printers and feature structural redundancy with fixings and connections allowing for the dimensional deviations. The components can be easily removed and replaced and, if needed, printed again using any 3D printer.
This device can be used to cover the smoke detectors and can use low-cost manufacturing processes due to the low prices of the materials used. More than 20 devices can be installed in one hour. No ladders are required and the devices can be installed by personnel without a license or equipment to work at heights.
The device is patent protected.