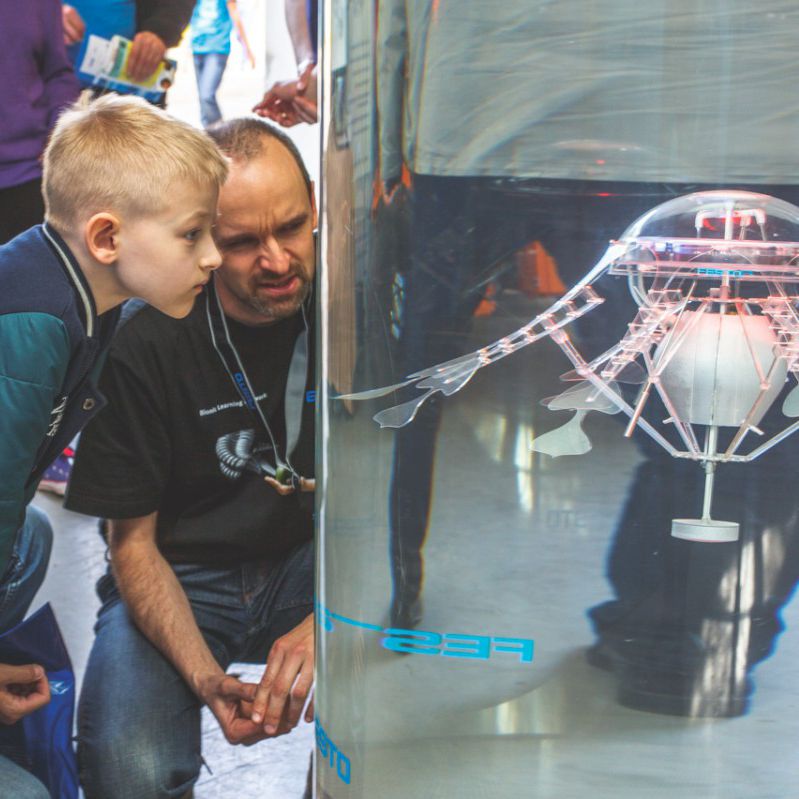 PIAP's Night of Robots
The Poland's largest and free robotic event for children and adults, representatives of science and business. More than 100 robots are presented during each edition, gathering thousands of new technologies fans at the PIAP headquarters in Warsaw.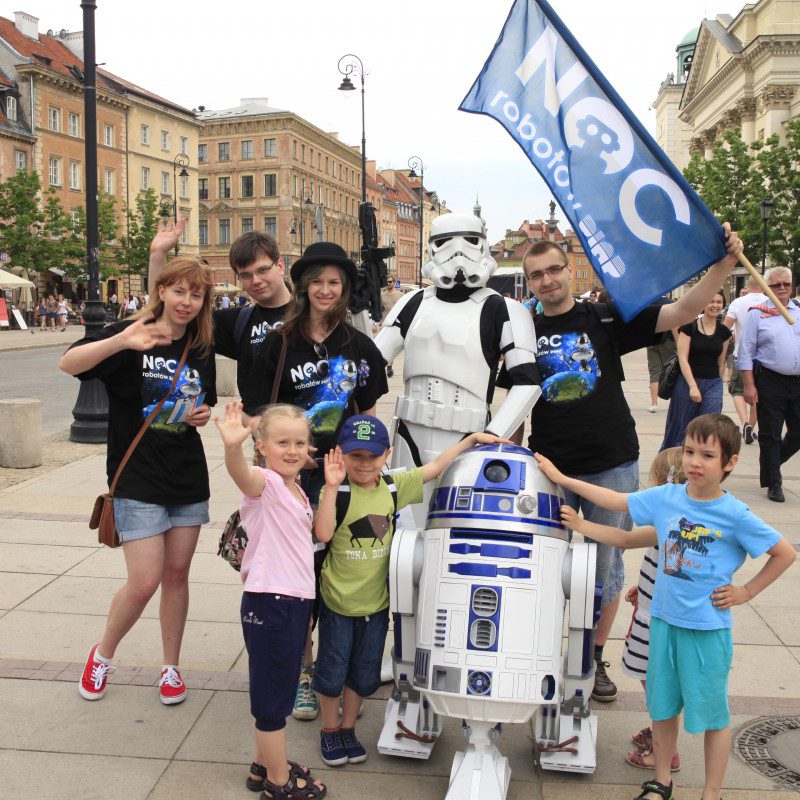 The interactive nature of the event guarantees the visitors to gain practical knowledge and skills. Everyone can see, steer and even construct a robot, as the mysterious world of artificial intelligence is at hand.
The centerpieces of the event are the industrial, medical, antiterrorist and even space robots, both static and mobile, including the ground-, air- and water-borne machines.
The first edition of the PIAP's Night of Robots took place in 2010, involving over 2,000 visitors. The second edition in 2013 has gathered 5.5 thousand people. The third, record edition was held in 2015 and visited by 8,000 robotic fans.
The Industrial Research Institute for Automation and Measurements PIAP is the event's organiser and the Night of Robots is assisted by a prestigious group of honorary patrons, international partners and media patrons.
Admission to PIAP's Night of Robots is free and open for everyone.
Contact
e-mail: media@piap.lukasiewicz.gov.pl