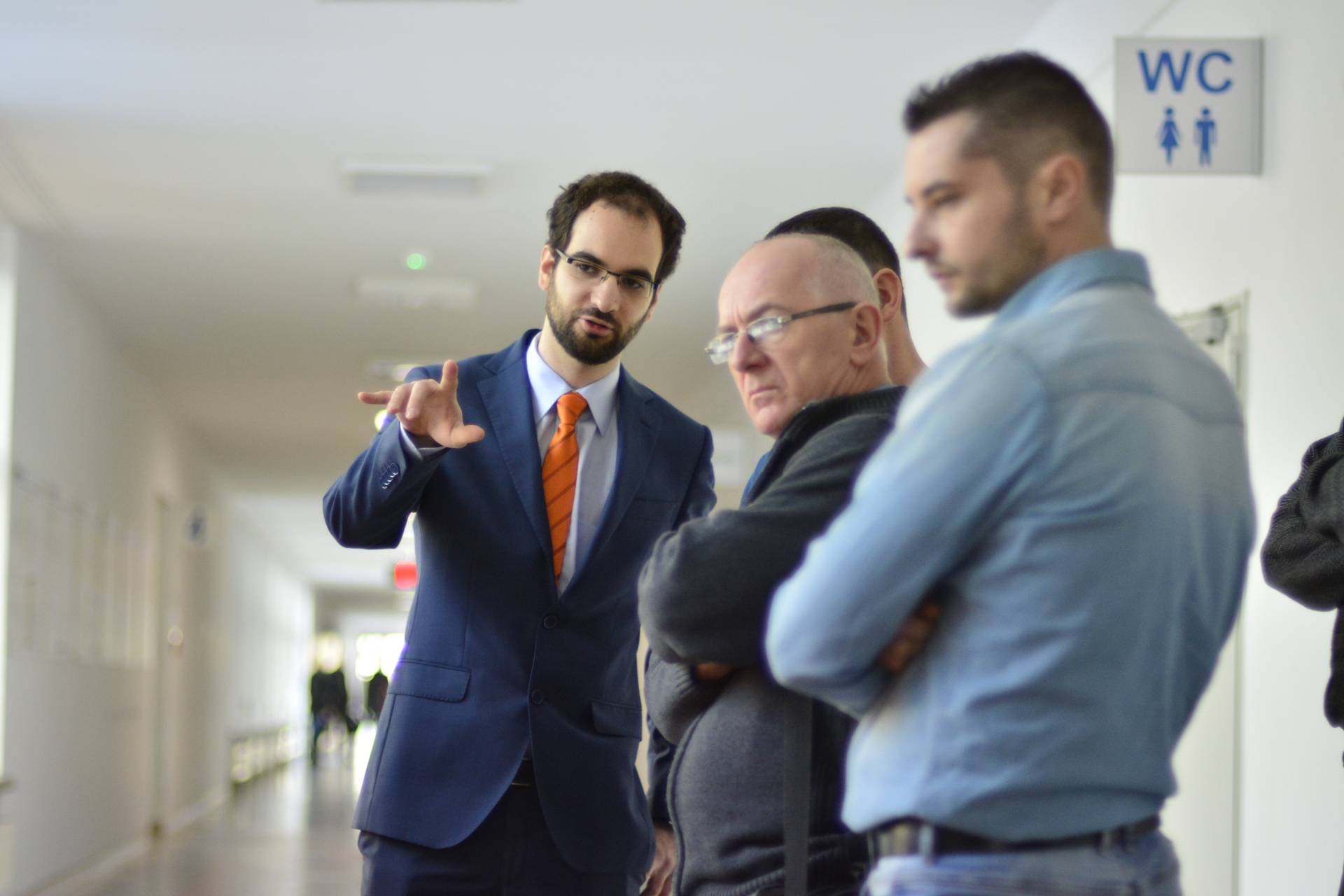 03-03-2017
"Robotics Day" in the PIAP Institute
This year's "Robotics Day" – hosted by PIAP and Comau, a manufacturer of industrial robots – was held on February 16, 2017. The event was supported by the following Partners: Balluff, B&R, Schunk, Supra Elco, PIAB and Troax.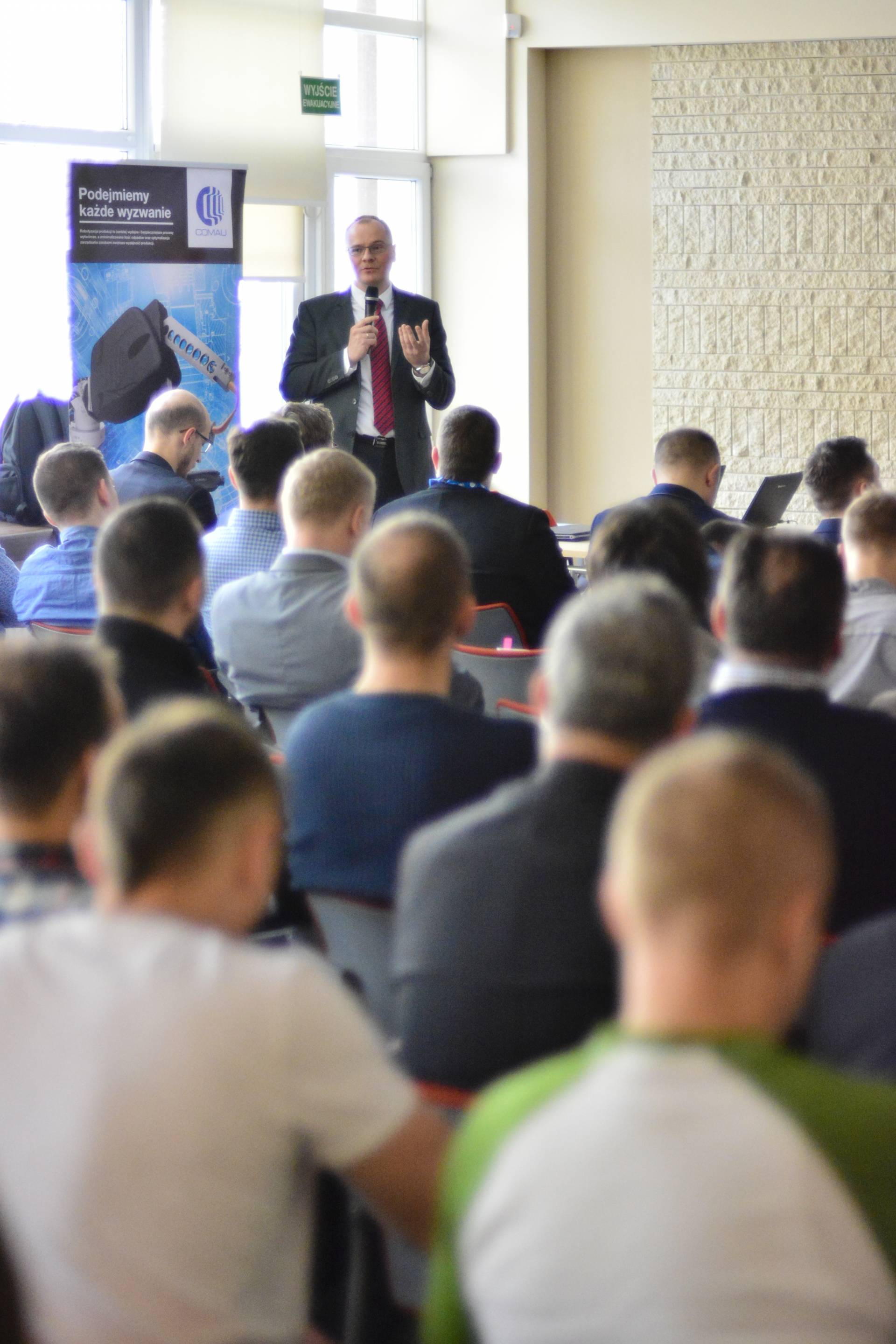 The purpose of the conference was to present experience of the team of designers and programmers of robotized manufacturing stations. Experts from the team talked about preparation of companies for robotisation, availability of industrial robotics for various applications, and safety of operation of robotised stations. Particularly the latter topic attracted much attention and fuelled a vivid discussion on man-machine interactions.
Also, the presentations provided examples of robotized stations implemented by PIAP and Comau in manufacturing plants.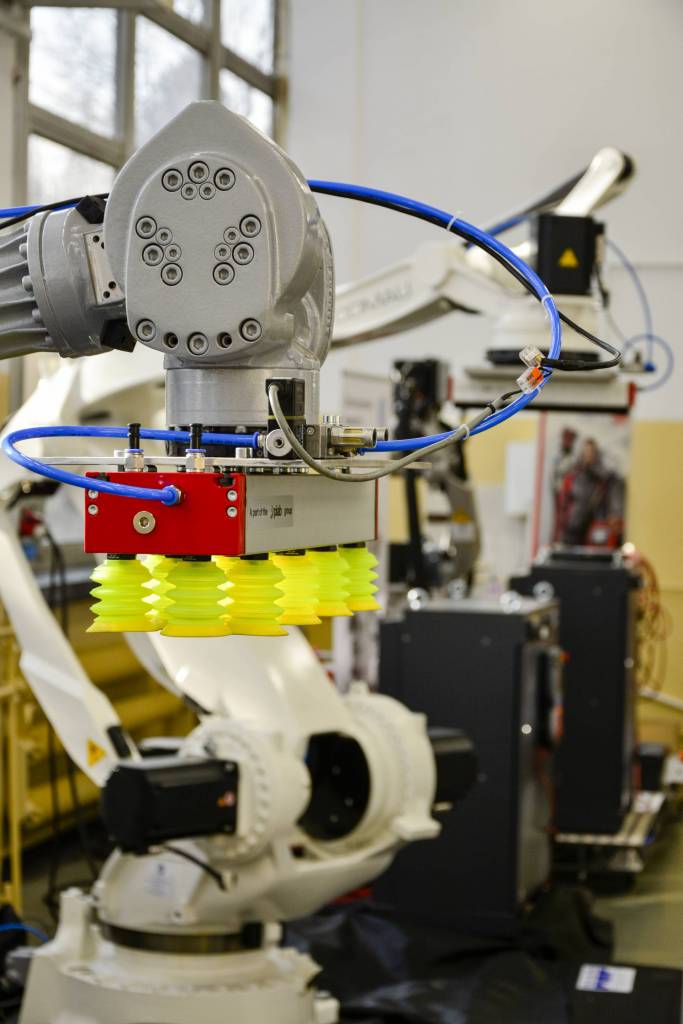 "Robotics Day" in the PIAP Institute (photo by PIAP)
The other half of the "Robotics Day" was held at a hall where the team of designers and programmers presented manufacturing, welding and palletizing aids:
­ Comau NJ 40 robot with vacuum gripper;
Comau PAL 180 palletizing robot with PIAB vacuum gripper made from foam mat;
Comau Racer 1.4 with an extra (7th) axis;
Welding robot – there was a demonstration of welding using the Comau SIX robot with Fronius instrumentation
and a demonstration of the Comau Racer 1.4 robot inn interactive game of lights.
This years' "Robotics Day" has been visited by a large number of people. The conference was attended by almost 150 representatives of manufacturers using various processes of palletising, depalletising, welding, thermal bonding, handling and transport between operation stands transport, and metal plate bevelling.