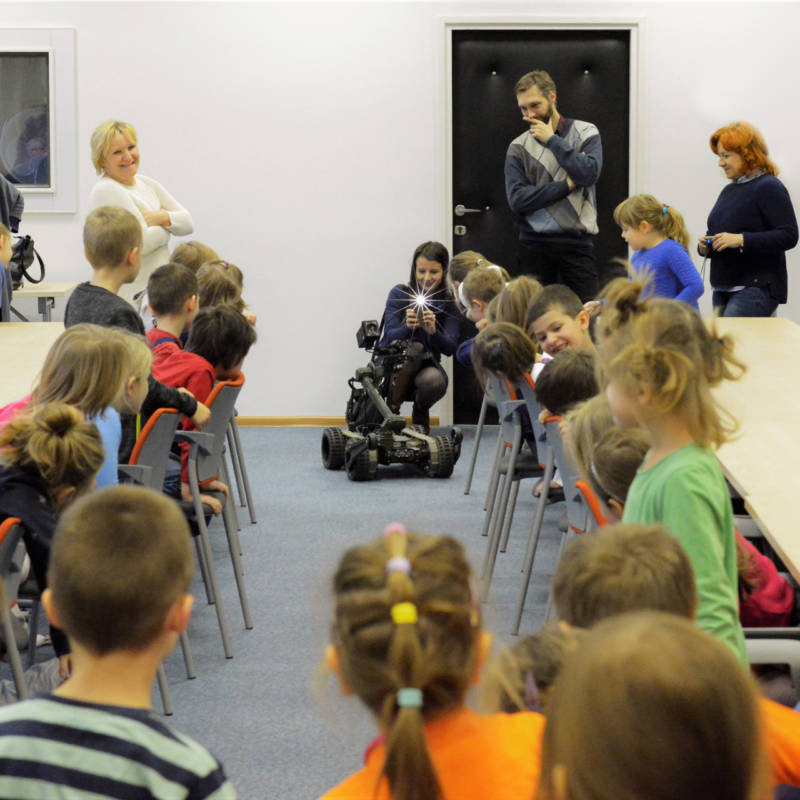 28-12-2017
What a preschooler can know about robots?
Much more that one could think of Advanced technology fascinates the youngest. And robots for children are not just toys.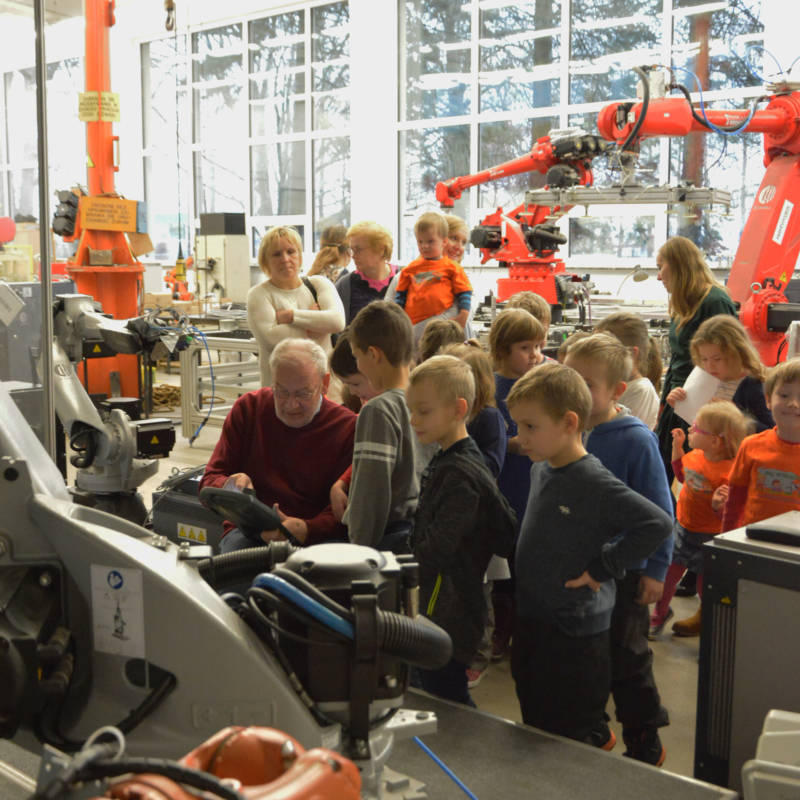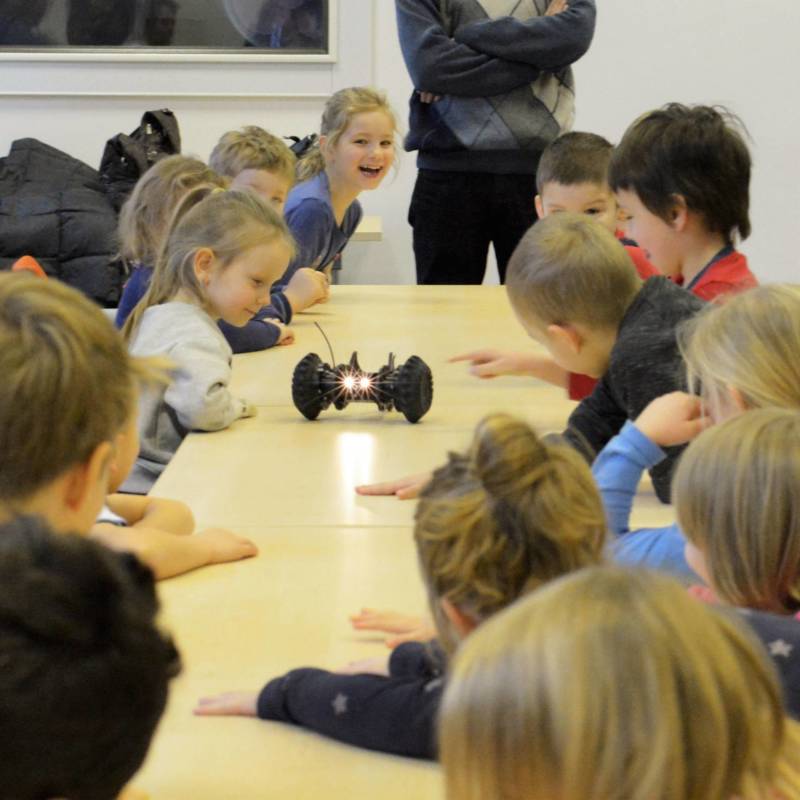 The 'PIAP's Night of Robots' organized in Warsaw once every few years shows that fans of new technologies grow up among Poles. These young people associate robotics with the Industrial Institute for Automation and Measurements (PIAP). We will need to wait for another 'PIAP's Night of Robots', so PIAP invited preschoolers to the 'Robots for Kids' workshops to close the year 2017.
Various facets of robotics
" Robots for kids are mainly educating and entertaining toys but this is not all that robots can do. We decided to show children in a live presentation the world of robots extending beyond stereotypes. It took a 5-year-old just a moment to get friends with a robot, learn how to control it and get an idea of applications of industrial, social and mobile robots, of which even the parents can be unaware." said Paulina Wojda, one of the hosts.
After just a little while, the kids could tell which robots work in factories and which are used by Police officers or fire-fighters. They learned about purposes of social robots and how they can help lonely or elderly people.
Controlling robots
Each child who took part in the workshops could lay hands on controls of an industrial robot under an eye of an instructor, play a guessing game with the IRYS social robot, and watch PIAPGRYF®, the mobile explosive disposal robot, or TRM®, the tactical thrown robot, in action.
Scientists for kids
The workshops were led by Mr Przemysław Dąbek and by the IRYS social robot. They were accompanied by Mr Andrzej Woźniak, a former explosive disposal expert, and Mr Marek Petz, one of the best Polish automation engineers.
Young students of robotics
Almost seventy young students of robotics, aged 3 to 5, took part in the presentation combining conversations with hands-on exercises. The kids attend the 14th Nursery School at 24 Senatorska St. in Warsaw and the Little Inventors Nursery School of the Industrial Institute for Automatics and Measurements.