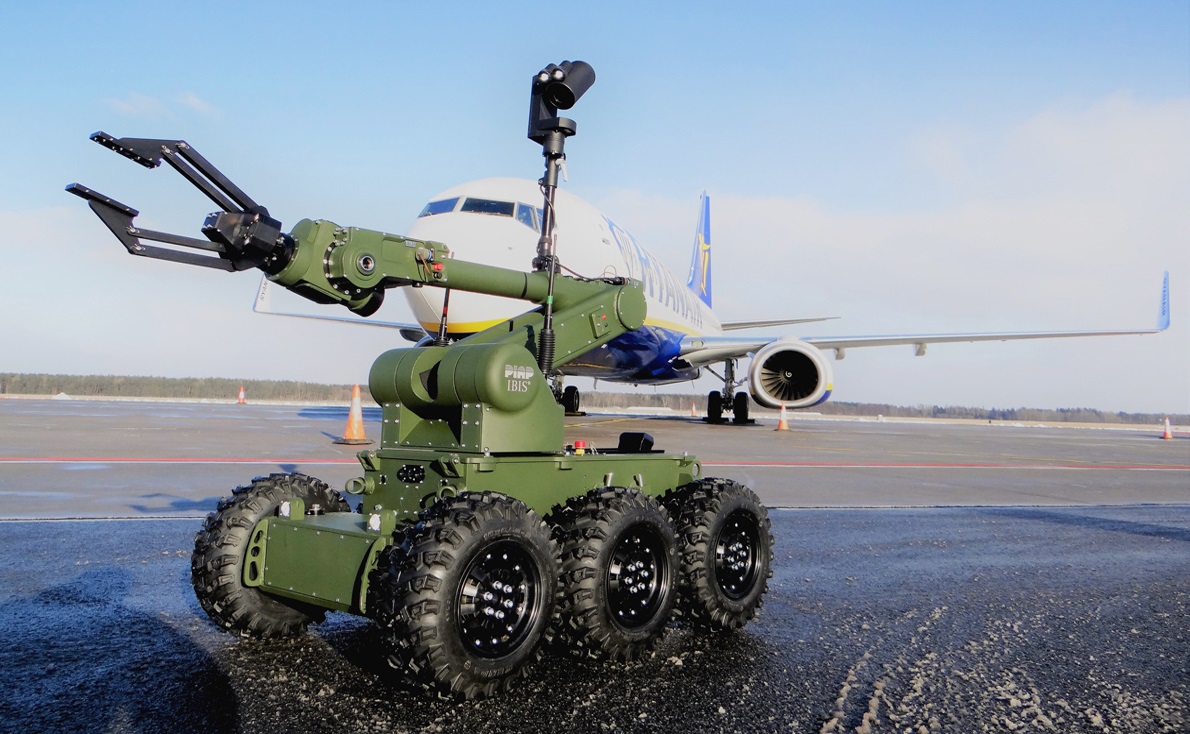 26-01-2018
An IBIS robot on watch for safety of Polish airports
Technological revolution at airports. Airports invest in robotics. Passenger safety and efficient operation of airports are the priorities.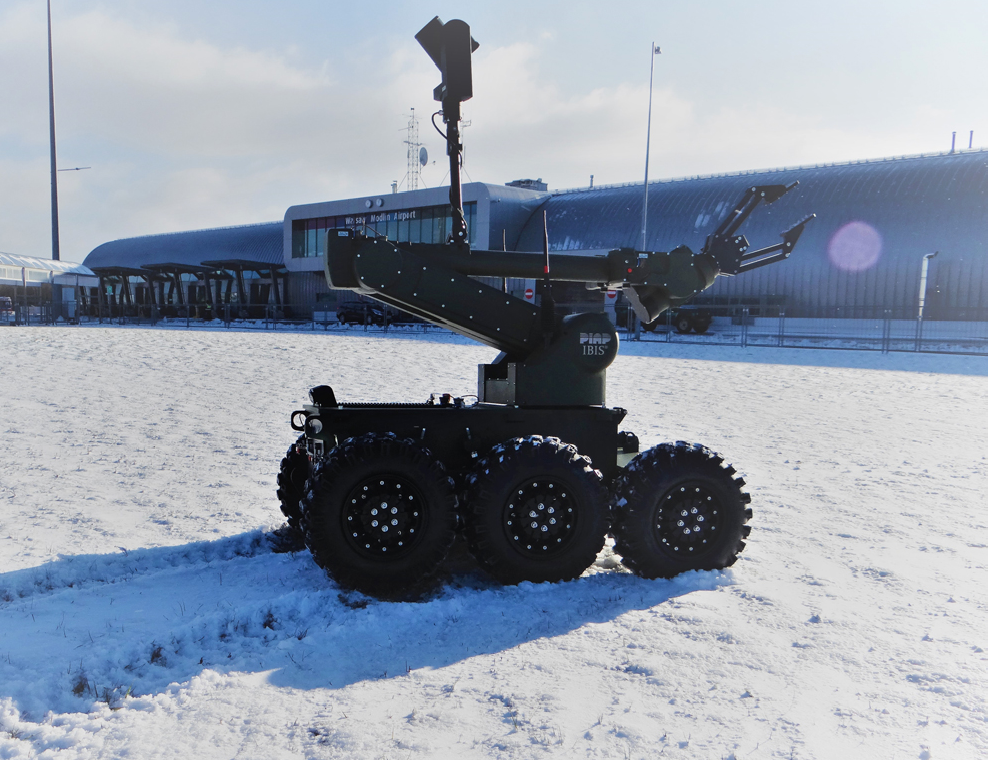 Airport services consider each piece of luggage left unattended as a potential bomb threat, which triggers an intervention. According to Lt. Col. Stanisław Laciuga, the head of the Carpathian division of the Polish Border Guard, this happens almost every second day.
IBIS, the Polish robot, the creation of engineers and researchers from the Industrial Institute for Automatics and Measurements (PIAP), is a device that supports the work of airport services. The robot was designed and equipped for assisting bomb squads in emergency: the machine can inspect a piece of unattended luggage and, if it contains a dangerous object, remove the luggage to a safe place and even neutralize the threat.
What are the benefits of using the robot? In the event of a bomb threat, airport services intervene by sending a robot to check the scene. This improves safety of the officers, passengers and facility and enables returning to the normal sooner, so travels are less delayed and related costs are lower.
A mine expert only ever makes one mistake.
The saying that a mine expert only ever makes one mistake loses its validity with the coming of a robot. The task of IBIS is to protect human health and life, so it replaces mine experts on the scene. The robot is remotely controlled from an operating panel. A display on the panel shows images from cameras and detectors mounted on the robot, so the operator can see what is going on from a safe distance. It is very important: the operator is not only safe but also relieved from stress that would be involved in a situation of direct treat to the operator's life.
Patented technology
The IBIS robot was built at the Industrial Institute for Automatics and Measurements (PIAP), a research unit that deals with developing from the scratch and with implementing new technologies. PIAP specializes in mobile robotics: today the Institute offers 9 types of robots stuffed with patented technologies. PIAP's robots serve in several countries of Europe, Asia and Africa.
IBIS – technical specifications
IBIS is one jest one of the largest robots ever made by PIAP: it weighs more than 300 kilograms. It has 4 cameras. It is a fast robot: the maximum speed of its travel is more than 10 km/h. Owing to its six-wheeled mobile platform with independent driving of each wheel, it skilfully negotiates obstacles, rough land, gradients and even stairs. The suspension is designed for good wheel contact with the ground, which optimizes distribution of tractive force. This is why IBIS is highly manoeuvrable and mobile. The manipulator with an operating range of more than 3 meters is terminated with a gripper with a load capacity of 50 kilograms as a standard. PIAP, a robot manufacturer, can easily modify these specifications depending on client requirements. The time of remote operation of the robot on power supply from its rechargeable batteries is up to 4 hours.
Reconnaissance, neutralisation, rescue operations
After installation of optional accessories, IBIS can be use for neutralisation of hazardous objects, chemical reconnaissance, rescue operations or for holding negotiations. The X-ray module can scan luggage contents. If there is an explosive device visible on the X-ray image, the operator can move the robot with the piece of luggage to a safe place for neutralisation of the device. The explosive device is neutralized with a water jet. Water ejected from the water cannon under very high pressure rips the explosive charge apart before it initiated to explode.
The list of optional accessories compatible with the robot is a long one. The accessories include a rifle, explosive material vapour detectors, optical cable with winder, electrical cable for remote initiation of explosives, hydraulic shear, water cannon, glass breaker, night vision camera and a towing kit.
Airports equipped with robots
The number of robots serving at airports is increasing from year to year. IBIS has been already used in Warsaw, Modlin, Poznań, Katowice, Gdańsk and Wrocław. Kraków, Rzeszów and Lublin joined this list last month, so most of Polish airports have their own IBISes.