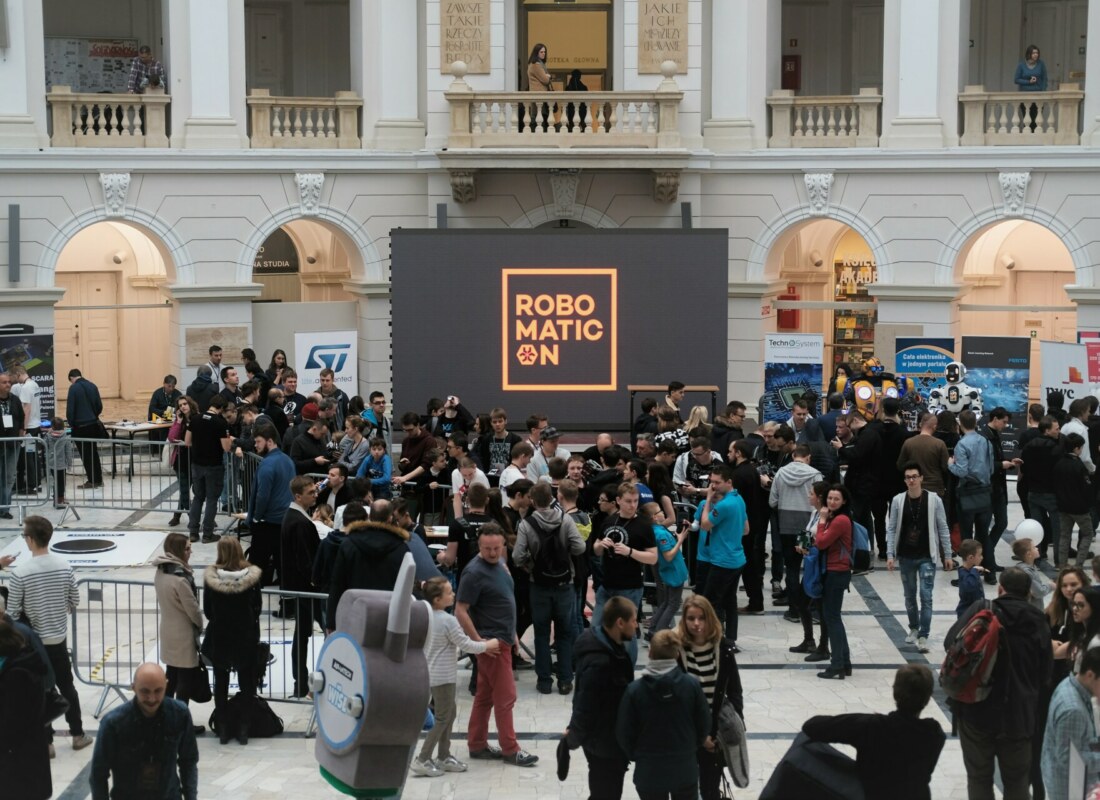 21-03-2019
PIAP sponsorship: The Mobile Robot Tournament ROBOMATICON 2019
Student's Robotics Day, unique tournament, a feast for fans of new technologies. Same as the previous years, this years' Robomaticon edition was also sponsored by PIAP.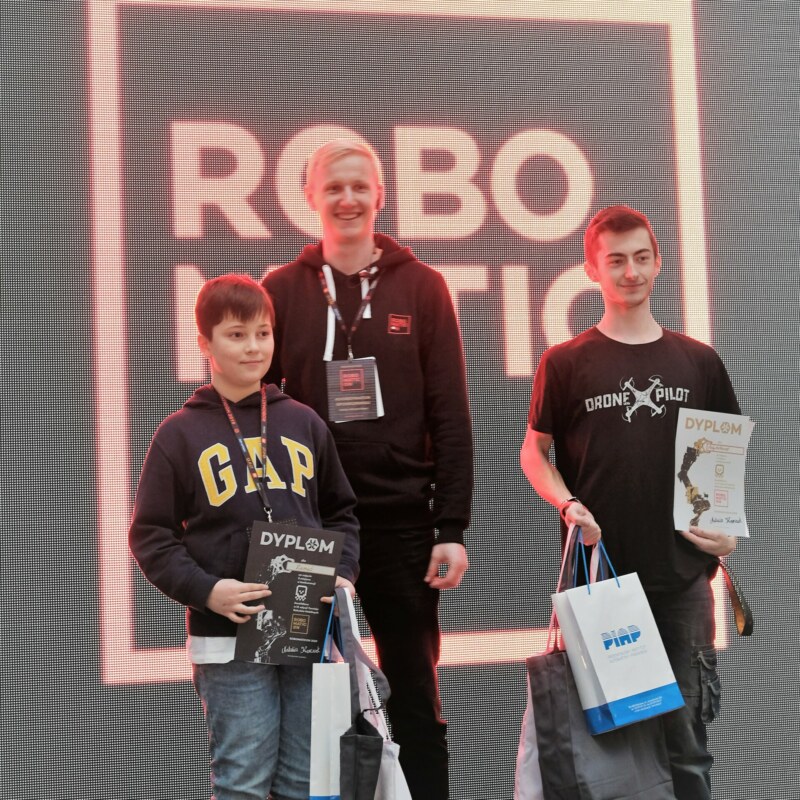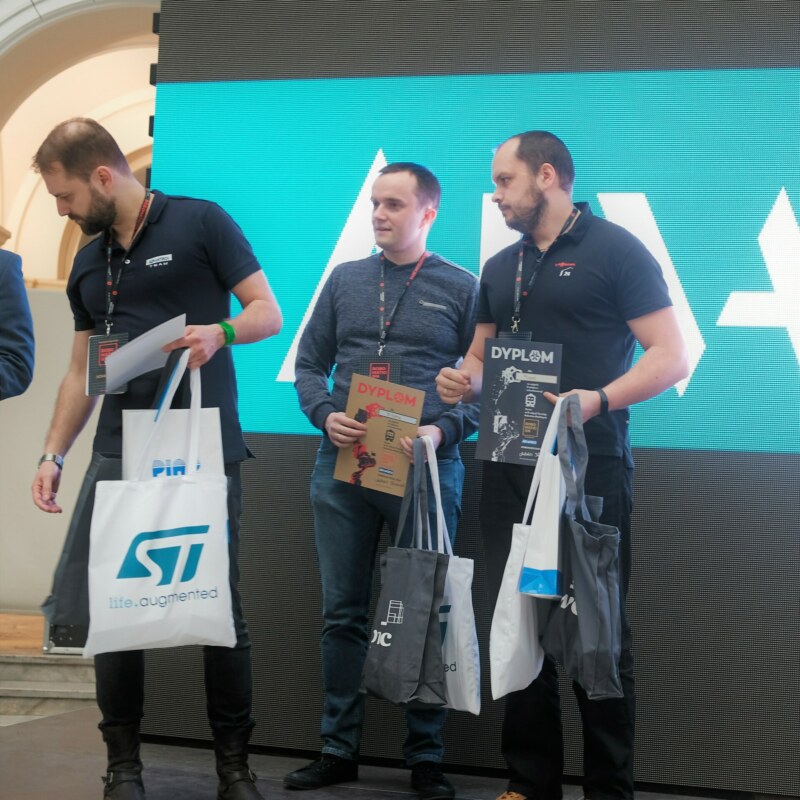 Over 200 contestants, 150 robots and thousands of spectators participated in the 9th Edition of the Mobile Robots Tournament Robomaticon. The event was broadcasted online.
The robot designers, in individual and team category, competed in 14 competitions supervised by the students of Warsaw University of Technology. The competitions included: Sumo wrestling, ring picking, robot obstacle course and racing, including humanoid models. The spectators could not only admire the competitions but also participate in various workshops and learn about the industrial applications of robotics at the event partners' stands.
9th Edition of the Mobile Robot Tournament Robomaticon took place on 9 March 2019 in the Main Building of the Warsaw University of Technology. The event was organized by Robomatic Science Club and sponsored by the Industrial Research Institute for Automation and Measurements PIAP and Copernicus Science Centre. Radio 4 was a media sponsor of the event.