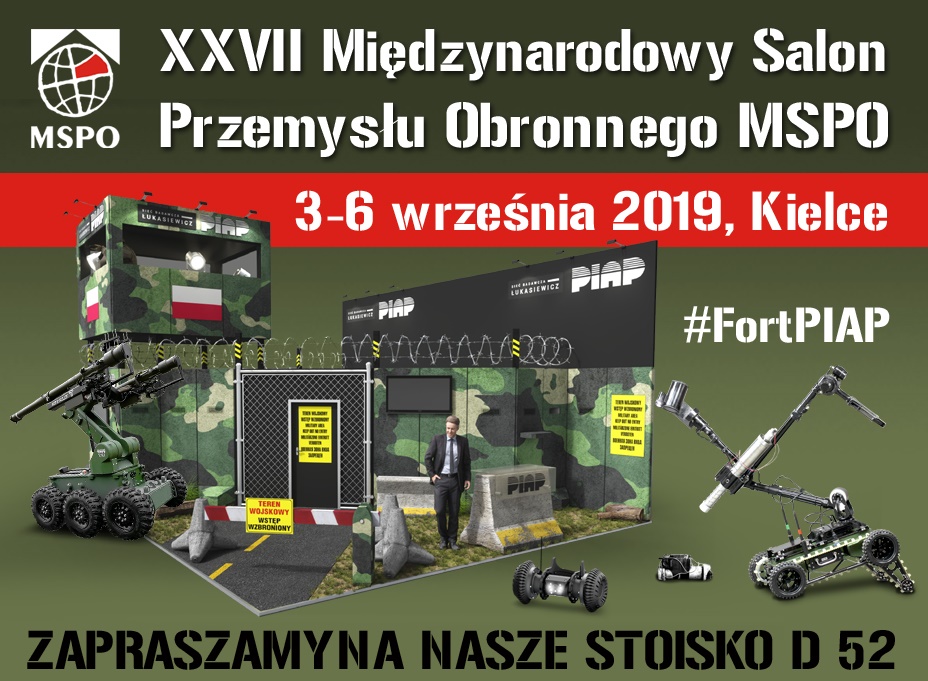 02-09-2019
Mobile robots for armed forces – launch of a new product portfolio at MSPO 2019
ŁUKASIEWICZ – PIAP Institute will show up at the International Defence Industry Exhibition (MSPO) in Kielce on 3 to 6 September. The central topic of the Institute's presentation is the application of mobile robots in armed forces activities.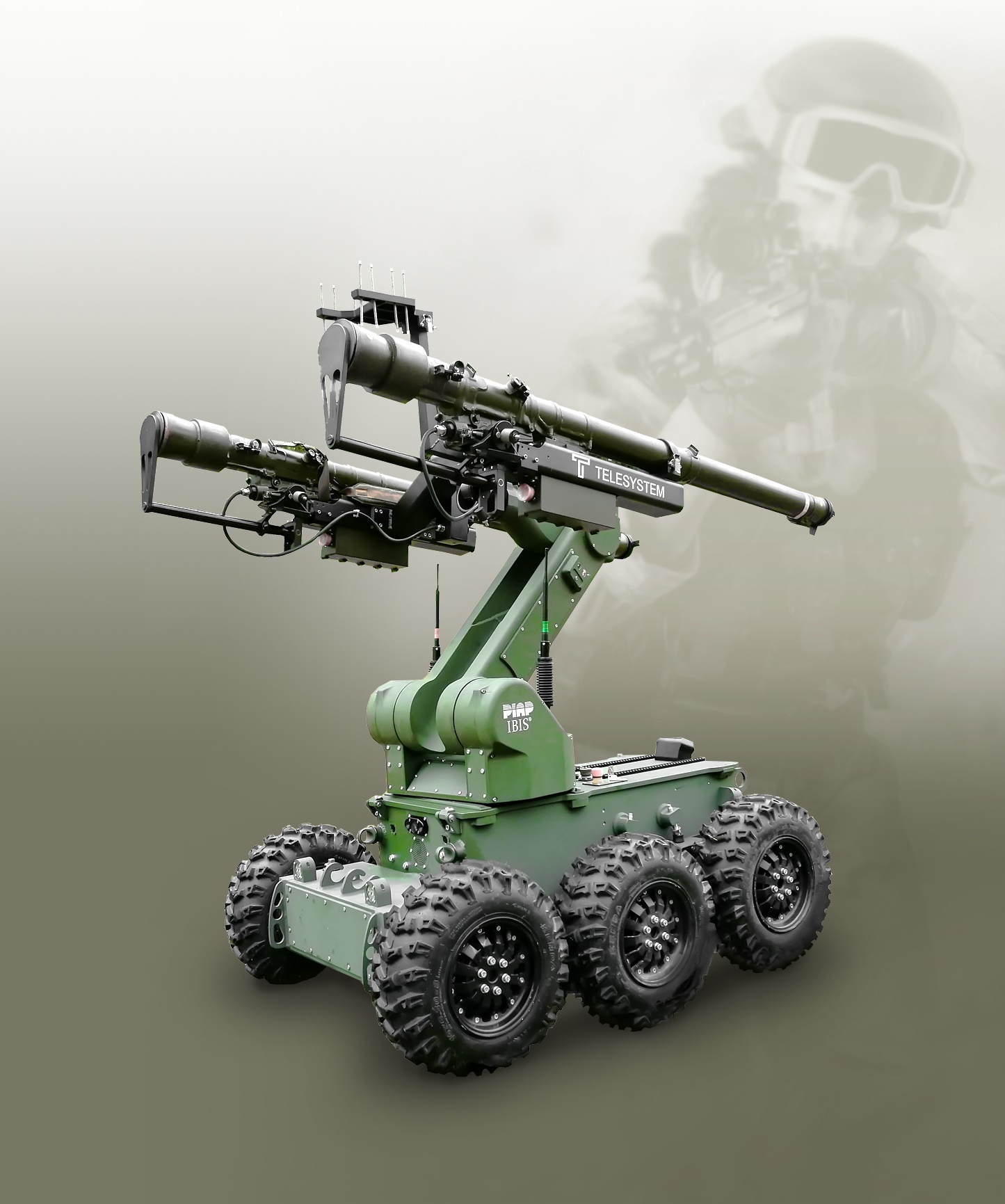 At MSPO 2019, ŁUKASIEWICZ – PIAP Institute will present for the first time the Autonomic Air Defence Combat System ASBOP – PERKUN, a technology demonstrator developed in cooperation with TELESYSTEM-MESKO. The system will be displayed on the remotely controlled IBIS mobile robot. Come to see us at Hall D, stand 52.
Introducing the ASBOP – PERKUN system installed on the IBIS robot
The ASBOP – PERKUN system combines high tactical mobility with instant response to air threats such as winged missiles, unmanned flying vehicles, helicopters and combat aircraft. The main weapon of the system is the GROM/PIORUN missiles.
The robot on which the system will be installed has its own means of detection and can also work with combat identifications systems. Targets are indicated by an external command system, a radar set operating with the system or an infrared alerter, or simply detected by means of embedded optoelectronic devices. Most importantly, the system operator remains in a safe place far from battle positions and can coordinate the operation of several combat robots.
Presentation of the PIAP GRYF robot equipment
The product portfolio exhibited at MSPO will also include MONOS, a portable X-ray system for digital direct radiography from the U.S. manufacturer LOGOS Imaging. The system will be installed on the PIAP GRYF robot. The robot will be also equipped with the RDS/CSL VIPER pyrotechnic ejector.
TRM interactive robot zone
In a dedicated area of the exhibition stand guests will be able to see how the TRM Tactical Thrown Robot remotely detects narrow and dark space such as air shafts, staircases or cellars.
The armaments industry's elite from Poland and abroad
The International Defence Industry Exhibition (MSPO) in Kielce has been the presentation platform for companies from all over the world which showcase their greatest achievements. It has been a pride of Poland's defence industry for over 25 years. Today MSPO is also the largest and most important event of this type in the central part of the Old Continent, hosting prominent figures and heads of state. The prestigious Defender prize is awarded at the exhibition, and the PIAP Institute and its robots have received it a number of times. One of the guests who visited the Institute's stand in 2018 was the President of the Republic of Poland Andrzej Duda. This year the MSPO's 27th edition will take place on 3 to 6 September.