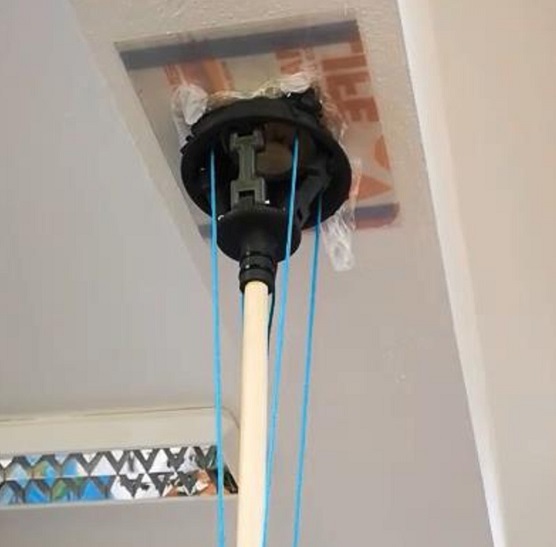 05-10-2020
Efficient protection of smoke detectors
Łukasiewicz – PIAP developed a solution for easy protection of smoke detectors during disinfection or repairs. The device has already been used by one of the hospitals in Poznań.
The device has been developed as a response to the request by Józef Struś Multispeciality Municipal Hospital in Poznań to the Łukasiewicz Research Network for the implementation of a solution to protect the smoke detectors during disinfection of rooms and equipment – a task that has proven to be a huge challenge during the coronavirus pandemic. The solution developed by Łukasiewicz-PIAP allowed to minimize the issue and has been successfully used – the hospital uses it not only to cover the smoke detectors during decontamination but also during repairs when smoke may be introduced to the room.
You can see how easy it is to operate by watching our short video.
The device is a proof that implementing innovations can be an easy and cost-effective task. Its advantages include: quick manufacturing process, low production and operating costs, easy maintenance and servicing, high efficiency and improved safety.
The device is made of standard, commonly available materials – shank (wood or metal), string (cotton), screws, cable ties and 3D prints. The design is available in digital format as a 3D printer file, and can be easily printed and installed by the user. The components can be printed even on older 3D printers.
No ladders are required and the devices can be installed by personnel without a license or equipment to work at heights. Over 20 devices can be installed in one hour.
The device is patent protected and can be used by other facilities. Łukasiewicz – PIAP supplied several dozens of devices for easy door opening without touching the handle, developed by the Institute at the beginning of the pandemic, to a hospital in Poznań.