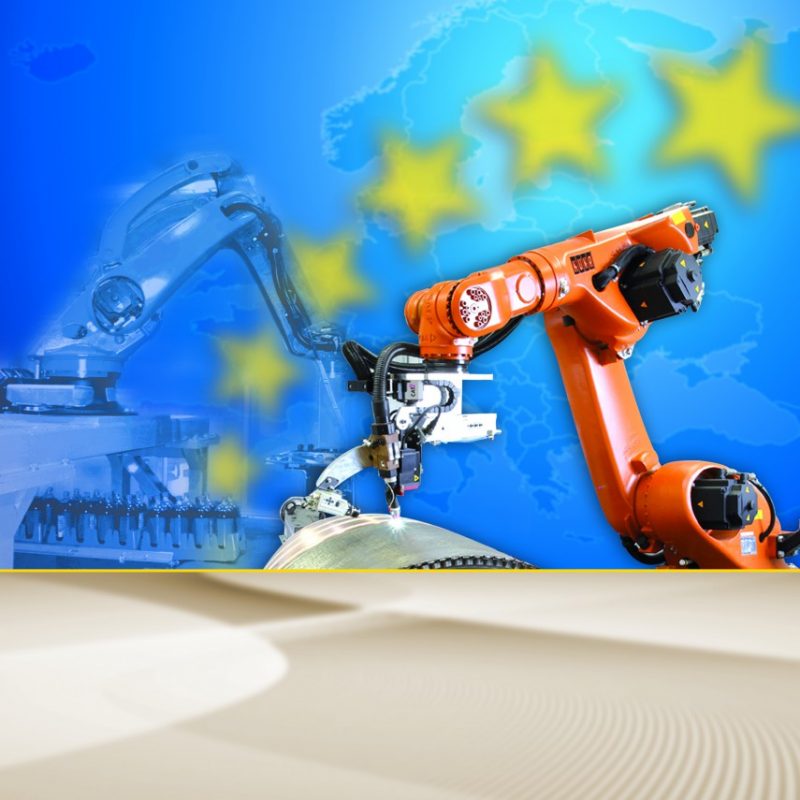 09-02-2021
Repository of Robotics – a unique data base
Robotics and related industries have reported the highest growth over the last years, and the path to create the future of the industry should be built upon previous knowledge. As a way to support the scientific and industrial community, Łukasiewicz – PIAP is developing a Repository of Robotics – a unique and interactive compendium of knowledge.
The "Repository of Robotics – digital sharing of scientific resources in the area of robotics" project is being developed as part of the Operational Programme "Digital Poland", (action 2.3 – Digital availability and usefulness of public sector information, sub-action 2.3.1 – Digital sharing of public sector's information from administrative and scientific resources).

The Repository of Robotics is a digital compendium of knowledge on the topic of broadly defined robotics, based upon the scientific, research and development studies on robotics and related topics collected throughout the years by Łukasiewicz – PIAP. The repository will include digital copies of historical test reports, project descriptions, structural drawings, scientific publications, videos, 3D scans, 3D printer scripts, research data, open-source software and many more. Access to the constantly updated repository will be open and free.
– "Poland still has a long way to go in the field of robotisation. We want to make a positive change. Sharing knowledge on new developments in automation and robotics and their use in manufacturing will improve the innovativeness of the Polish industry. We will share knowledge both from the very beginnings of robotics research as well as on the latest developments; the users will be able to analyse the state of the field", says Małgorzata Kaliczyńska, PhD, project manager.
Łukasiewicz – PIAP has many decades of experience in research and development works, in creating solutions in a broadly defined field of robotics and implementing them in different branches of industry. The institute works on automation and robotisation of production lines and production plants, manufactures mobile, counter-terrorism and rehabilitation robots, creates 3D printing and space technology solutions. With a wide range of activities, the Repository of Robotics will not only be unique considering its historical value, but will also contribute to the development of robotics in Poland.
The website will be available in Polish and English, and access to the constantly updated repository will be open and free. Sign up for our newsletter at https://repozytoriumrobotyki.pl/ to receive news on the compendium of knowledge and new information available on the website.