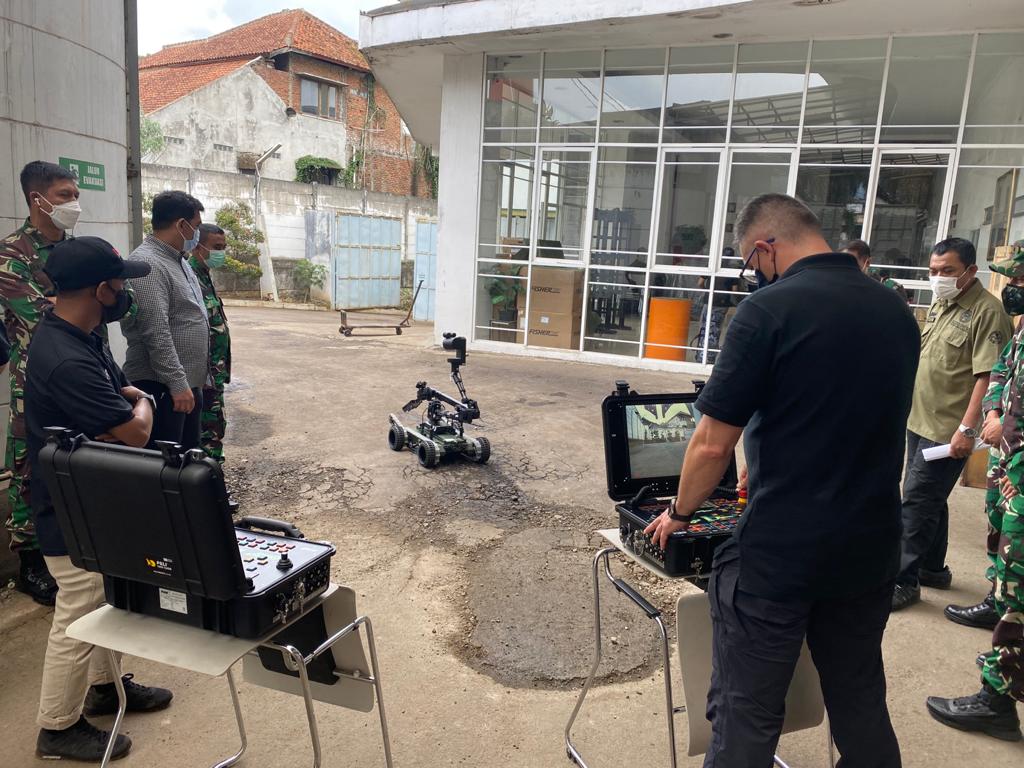 05-07-2021
PIAP GRYF® robot for the Indonesian armed forces
On June 22nd – 25th, 2021 the EOD Teams of the Indonesian Army and the Air Force were trained on operation of PIAP GRYF mobile robots and functional hand-off of the delivered systems took place.
The Łukasiewicz Research Network – Industrial Institute for Automation and Measurements PIAP is a supplier of mobile robots to most types of Indonesian armed forces, i.e. the navy, air force and land forces. Notably, Łukasiewicz-PIAP products have been present there since 2014.
The contractual work completed referred to the PIAP GRYF EOD robots. The delivered kit included:
PIAP GRYF® mobile robot;
holder for recoilless disruptor and FNK device;
active fibre-optics winder;
Freeze Neutralising Kit (FNK).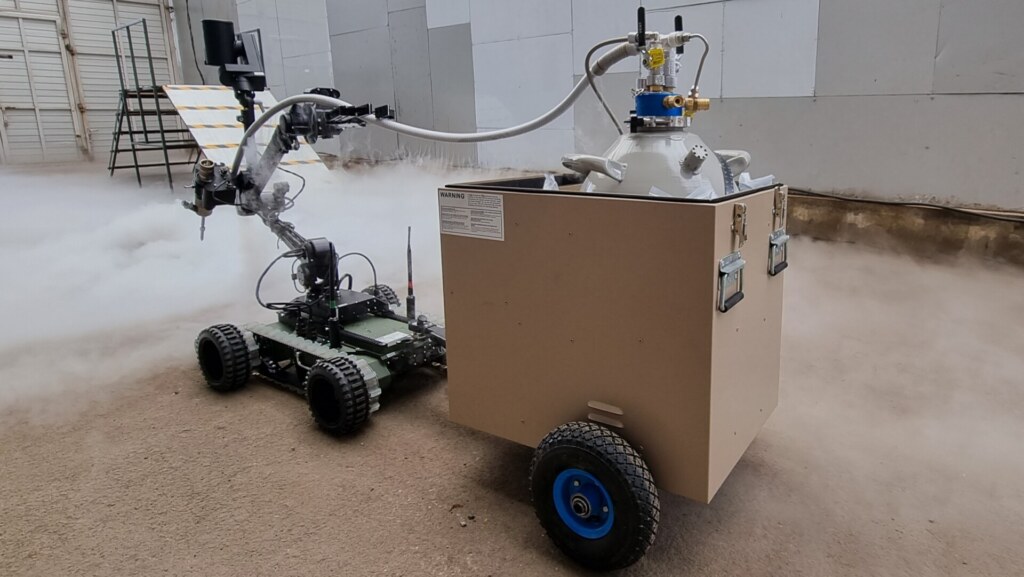 PIAP GRYF is a mobile robot designed to carry out reconnaissance of restricted areas and locations that are hard to be accessed. It is equipped with a 5-axis manipulator with gripping jaws closing function, allowing to pick-up loads weighing up to 15 kg. The robot wheels can be detached to reduce its overall dimensions for tasks carried out in narrow spaces.
Thanks to the utilized drive systems, the robot can go over obstacles with slopes of up to 45 degrees. The robot features an excellent manoeuvrability. Due to the low weight the robot is easy to handle and transport, and its modular design allows for quick and easy change of additional equipment.
PIAP GRYF is a mobile robot can be fitted with optional accessories, such as disruptors, shotguns, x-ray devices, explosive vapour detectors, fibre optic coil winders and remote explosive detonators.
The FNK device offered by CSL, a UK-based firm, is a remote freezing system. It is designed to cover suspicious objects with liquid nitrogen in order to temporarily neutralize their power source or freeze any substance inside in liquid form.