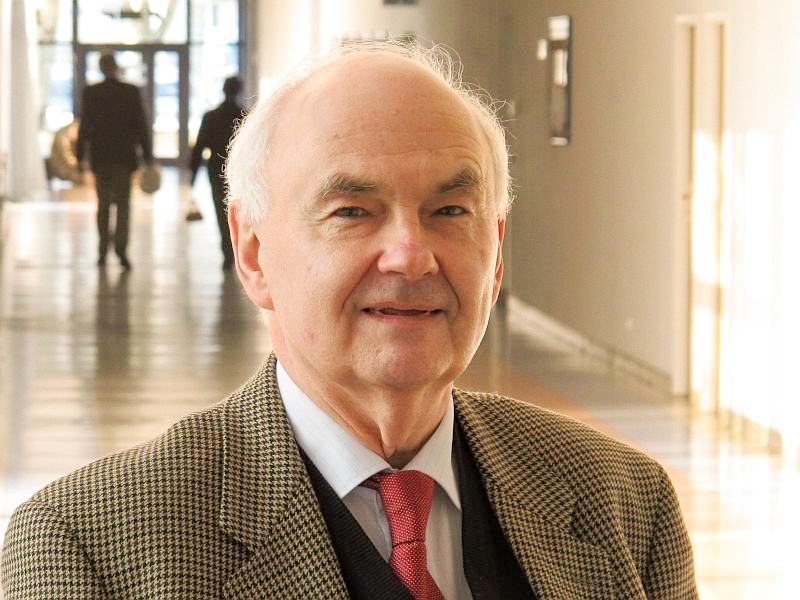 15-10-2021
Next distinction awards for Professor Janusz Kacprzyk
Professor Janusz Kacprzyk, a long-time collaborator of Łukasiewicz – PIAP repeatedly rewarded for his professional and scientific achievements, received subsequent distinctions in last weeks.
The Professor obtained the honorary title of the Fellow Asia-Pacific Artificial Intelligence Association (AAIA). AAIA is a worldwide association newly incorporated in 2021 in Hong Kong, comprising 400 members, eminent specialists in the field of broadly taken information technology, in particular artificial intelligence, from all over the world. The purpose of the AAIA is to promote development and application of artificial intelligence in diverse fields of science and technology.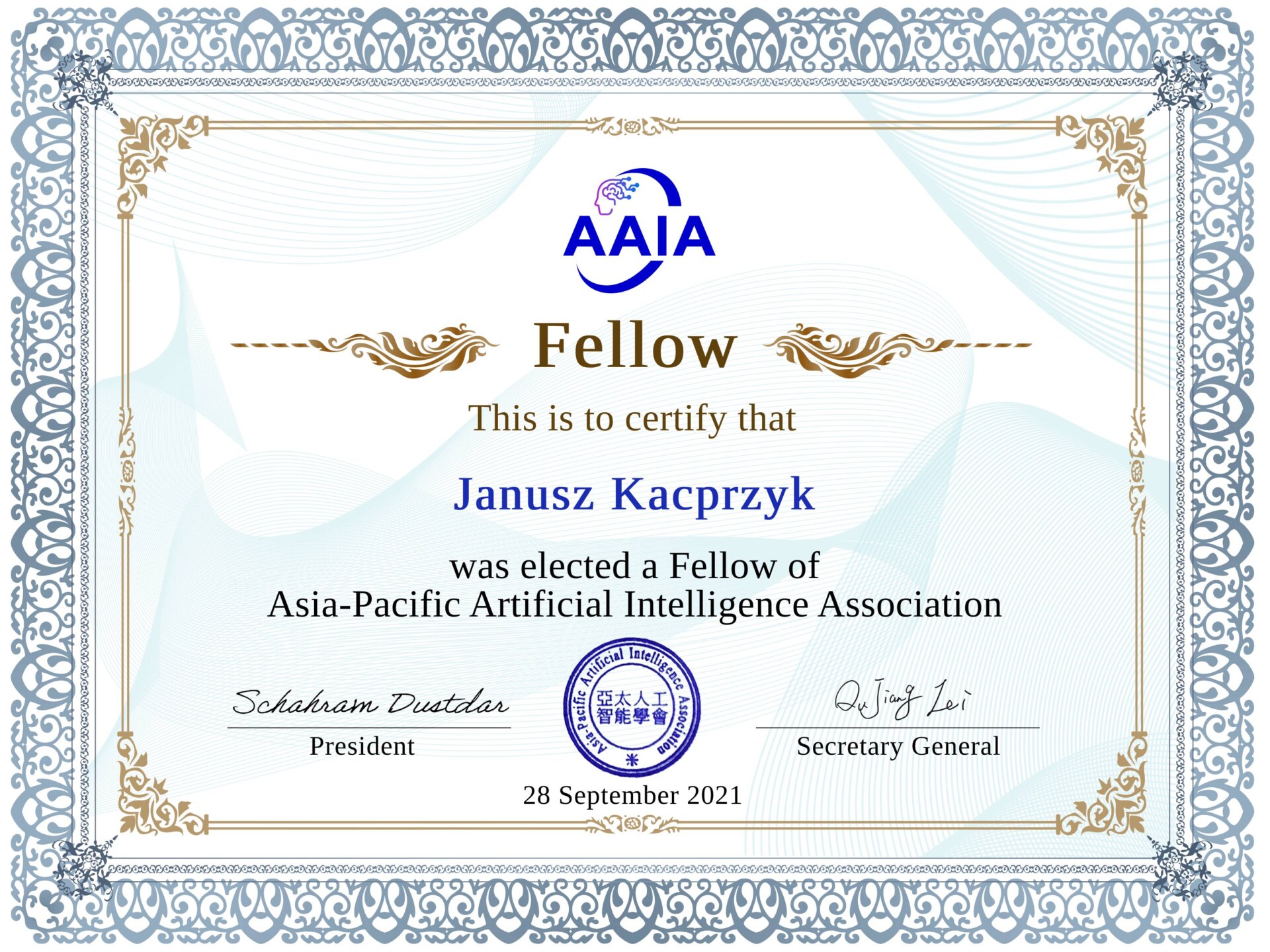 Another distinction award is a diploma of scientific excellence (Scientific Excellence Award) of the European Society For Fuzzy Logic And Technology – EUSFLAT. The EUSFLAT is a European non-profit association whose aim is to promote and disseminate methods, techniques and achievements of fuzzy logic and related technologies.