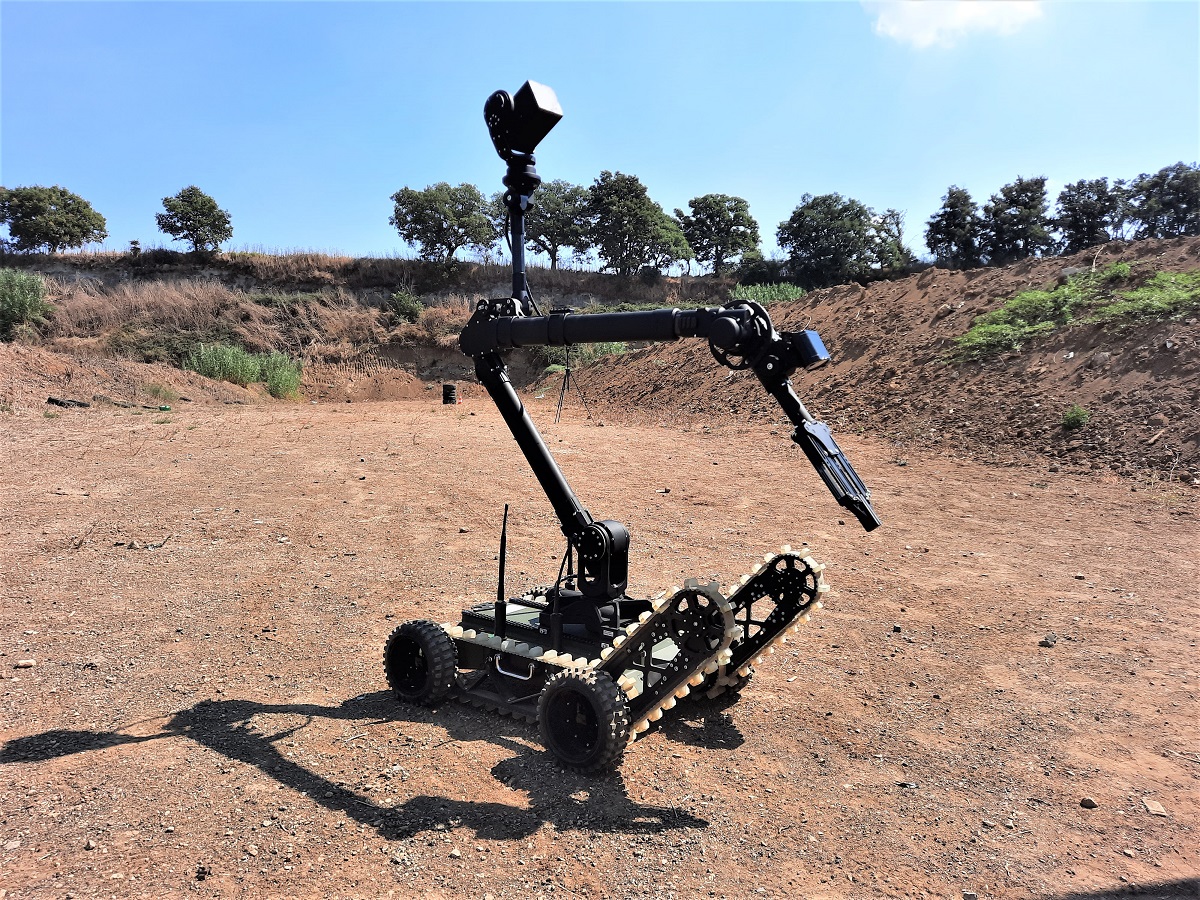 20-10-2021
PIAP GRYF® mobile robots delivered for the Italian government
At the end of September 2021 Łukasiewicz – PIAP delivered PIAP GRYF® pyrotechnical robots for the Italian government. This is yet another robot from the Institute sold on the Italian Peninsula.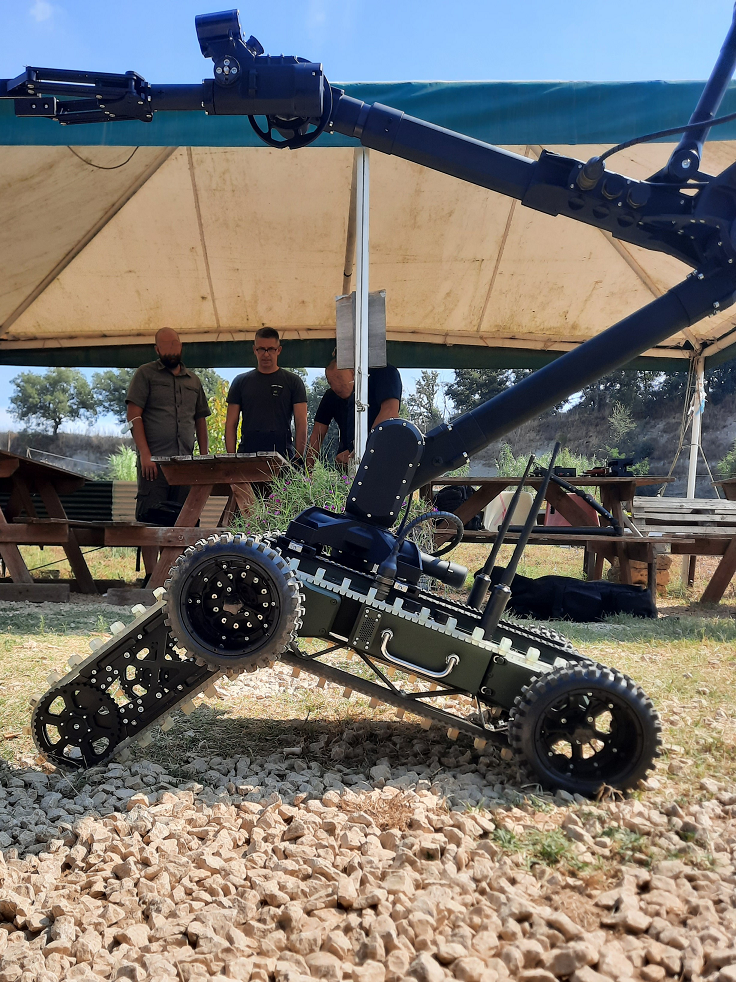 The Italian government chose the best known and proven model of the medium mobile robot PIAP GRYF®, already used in several armies in the world, from South Korea to Indonesia, Nigeria, Senegal and Romania.
The PIAP GRYF® mobile pyrotechnical robot, weighing 48 kg, is designed for the neutralisation tasks involving use of hazardous objects and devices, including explosives. The robot can be used to safely identify, secure and deliver a suspicious package to a location where it can be neutralised. In extreme cases, the hazardous explosive charge can be neutralised on-site using the robot accessories.
A hybrid drive system of the robot ensures ease of movement on any surface, in various terrain conditions and in the buildings (including climbing the stairs). The robot's wheels can be detached quickly to reduce its overall dimensions for tasks carried out in narrow spaces, e.g. on board of an aircraft.
PIAP GRYF® is fitted, among other things, with cameras for vehicle steering with IR (infrared) illuminators for day and night operations, a high resolution camera with 33x optical zoom and a grip camera for easy handling of hazardous items.
It is controlled by with a modern and light control panel which, thanks to its new construction, allows to intuitively operate all manipulator degrees of freedom with joysticks and ensures smooth movement of the mobile base. A large touch display screen makes it possible to assess contents of a suspicious cargo or luggage or structure of an improvised explosive device from a safe distance.
The new feature in this project is the equipment of the PIAP GRYF® robot that is fitted with a jet ejector (recoiling disrupter type). The acceptance procedures involved shooting on the police firing ground near Rome. Specially designed and installed springs in the latest grip for the ejector absorb the recoil well, thanks to which the robot came off very well in shooting tests.
For more information on mobile robots and equipment for special use offered by Łukasiewicz Research Network – Industrial Research Institute for Automation and Measurements PIAP visit www.antyterroryzm.com.