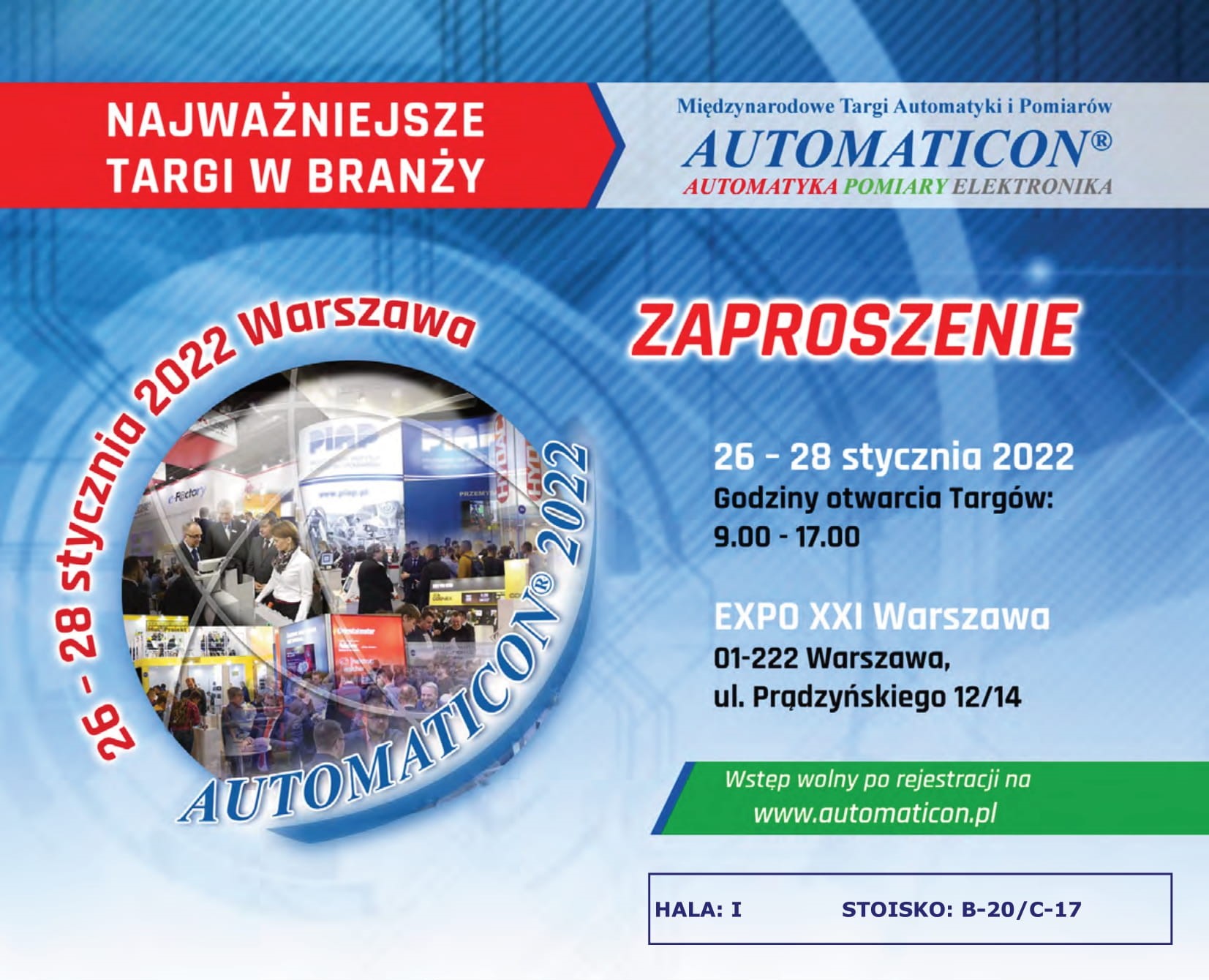 20-01-2022
AUTOMATICON Trade Fair starts in just a few days
On 26 January, three trade shows will start in the EXPO XXI Warsaw International Expocentre: AUTOMATICON, ELEKTROTECHNIKA and ŚWIATŁO. We kindly invite you to visit our stand no. B-20/C-17 and meet the experts from Łukasiewicz – PIAP.
From 26 to 28 January, in the EXPO XXI Warsaw International Expocentre, ul. Prądzyńskiego 12/14, the visitors will be able to discover a wide and varied range of the latest products, machines, devices, technologies and innovative solutions that can be used as a basis for new projects and improvements in the industry, power engineering, construction or local government investments. All this and more at the 26th International Fair of Automatics and Measurements AUTOMATICON 2022.
The event will be accompanied by the 19th International Electric Equipment and Security System Trade Fair ELEKTROTECHNIKA 2022 and the 29th International Lighting Equipment Trade Fair ŚWIATŁO 2022. The representatives of the Łukasiewicz Research Network – Industrial Research Institute for Automation and Measurements PIAP – the organizer of the AUTOMATICON trade fair, and Agencja SOMA – the organizer of the other two trade fairs have decided to join forces in order to offer a new approach, make unconventional decisions, undertake flexible actions and cooperate during the COVID-19 pandemic, so as to aid the Polish economy recover after the crisis.
Visit our stall no. B-20/C-17!
Register for a free entry at: