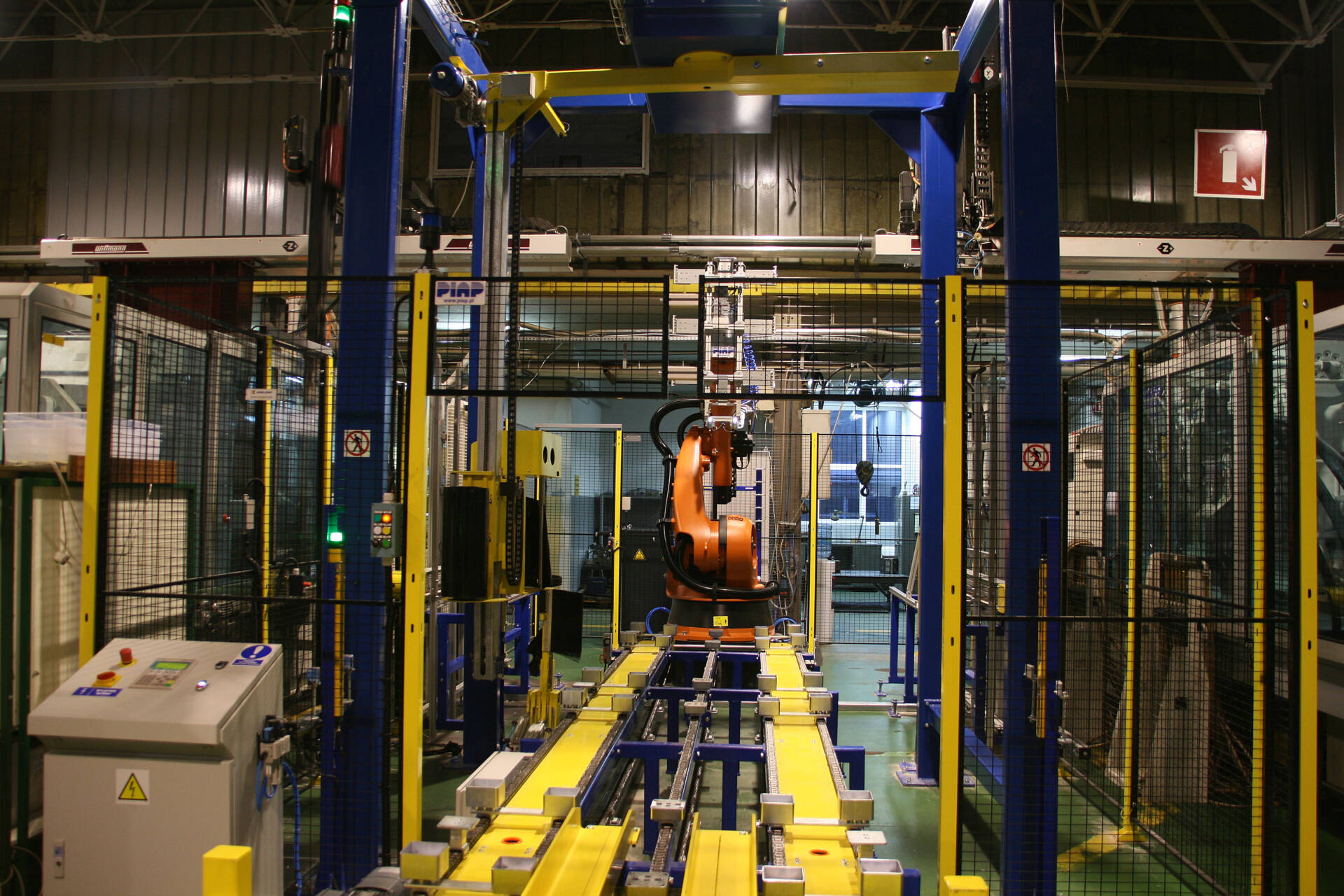 15-09-2022
Łukasiewicz – PIAP is the winner of the PIF 2022 Gold Medal competition.
The robotic palletization systems of Łukasiewicz – PIAP have been awarded the Gold Medal at Poznań International Fair (PIF). The award will be presented at the TAROPAK fair in late September.
Among the products awarded in this year's PIF Gold Medal competition are robotic palletizing systems from the Łukasiewicz Research Network – Industrial Research Institute for Automation and Measurements PIAP. The awarded institutions will receive the medals during the first day of the TAROPAK fair which will be held in Poznań from 26 to 28 September.
Industrial applications using robots are one of the pillars of Łukasiewicz – PIAP's business. We provide comprehensive and innovative solutions to large, medium-sized, and small enterprises. One of our leading developments is robotic palletizing systems for various categories of products, from light ones weighing tens of grams to those weighing more than 50 kilograms. We design and build our installations based on equipment from renowned manufacturers and using our own customized solutions. Each installation is equipped with a specially designed, unique product gripper and feeder, taking into account the specifics of the product being packaged and the manufacturer's requirements.