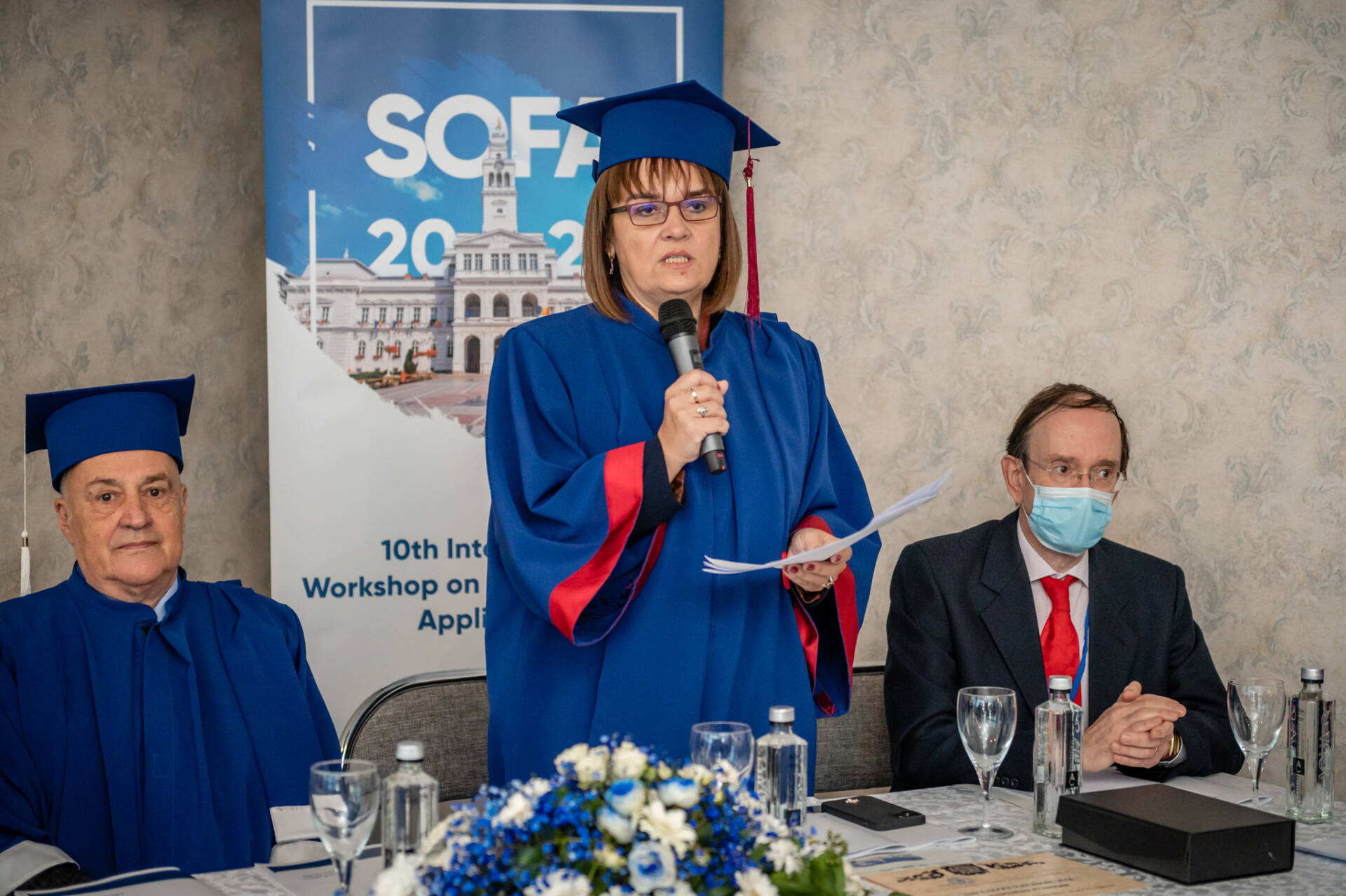 31-01-2023
Honorary Doctorate for Professor Janusz Kacprzyk
Professor Janusz Kacprzyk, associated with Łukasiewicz – PIAP, received an honorary doctorate from Aurel Vlaicu University in Arad, Romania. This is another recognition of the professor's merits as has been rewarded for his professional and scientific achievements many times over the years.
Aurel Vlaicu University is a state university that was founded in 1990 on the basis of an engineering school and other smaller schools. It is undergoing dynamic growth by, among other things, attracting eminent representatives of science to cooperate with it, representing institutions that successfully combine theory and practice, as is the case with the Łukasiewicz Research Network – Industrial Institute for Automation and Measurements PIAP.
At Łukasiewicz – PIAP, Professor Janusz Kacprzyk is editor-in-chief of the scientific quarterly JAMRIS and chairman of the programme committee of the Scientific and Technical Conference AUTOMATION. He has participated in a number of projects carried out by the institute, including FORESIGHT ARP – "Anticipation of priority innovative technologies for automatics, robotics and measuring technologies". He is also a member of the Polish Academy of Sciences (PAN) where he manages the Smart Systems Workshop at the Institute for System Research. Professor Janusz Kacprzyk is an expert in the field of fuzzy logic and application thereof in databases, fuzzy methods of representation and processing of information, systems for support of decisions and neural networks. He carries out research, inter alia, on the application of information technology and AI in modelling of systems and control.