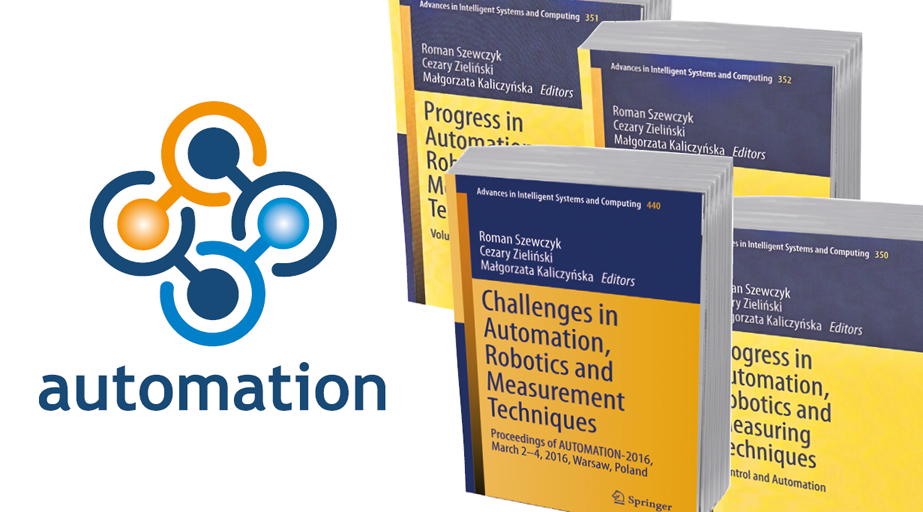 03-11-2023
Visit the AUTOMATION conference
This Tuesday, on 7 March 2023, the two-day AUTOMATION Science and Technology Conference begins at Łukasiewicz – PIAP. As part of the event, the Young Innovators Competition, which has been organised for several years, will be adjudicated.
The event, which has been organised for almost 30 years, is a platform for talks and lectures by specialists from scientific units and companies, as well as an arena for presenting achievements and exchanging experiences in the practical application of automation, robotics and measurement equipment solutions.
The presentations to be given this year will focus on topics such as deep reinforcement learning in virtual environments for the automation of surgical robots, the control of an autonomous unmanned aerial vehicle using reinforcement learning, the unified engineering of course controllers and path controllers for a ship's autopilot, or how to use mathematical models to prepare and verify an automatically controlled manoeuvre to avoid moving obstacles.
A detailed conference programme can be found here.
As every year, a crucial part of the conference will be the presentation of the best PhD, MSc and engineering theses awarded during the Young Innovators Competition, organised by Łukasiewicz – PIAP.