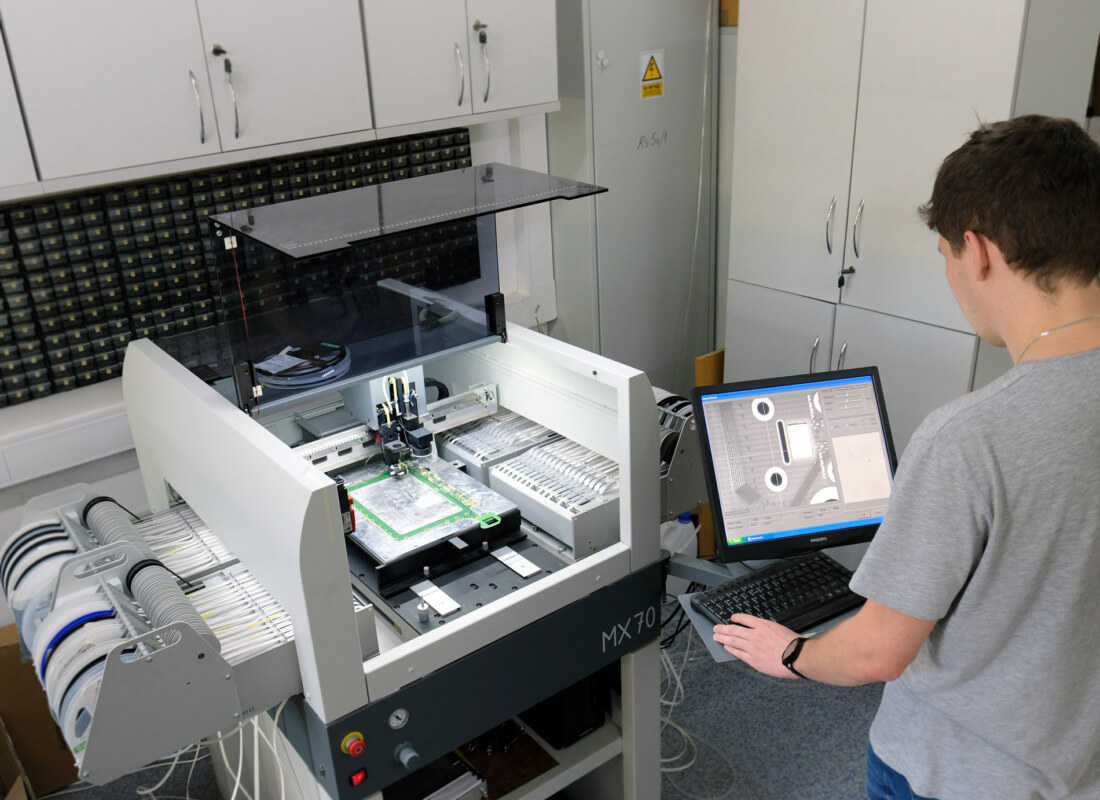 Access to advanced technologies and research laboratories
We offer access to our advanced research and technical facilities for use in our research projects, including a number of specialised laboratories, most of them unique at the national level, fitted with the latest equipment.
The laboratories are a basis for our specialised research, mostly in robotics, satellite technologies, advanced measurement technologies, IT and rapid prototyping, as well as general research to support different research projects.
An experimental lab – a key part of our technical facilities – allows us to create models and prototypes of the tested devices and implement low-volume production.
The Institute also provides the required software, including software workstations for designing and modelling mechatronic devices, electronic components and circuits. Pro/Engineer software offers efficient handling of large and complex projects, dynamic analysis of mechanisms and aids engineering calculations. Similar to the mechanical subsystems, the digital documentation (schematics and PCB layout diagrams) are created in the advanced Altium Designer software environment.