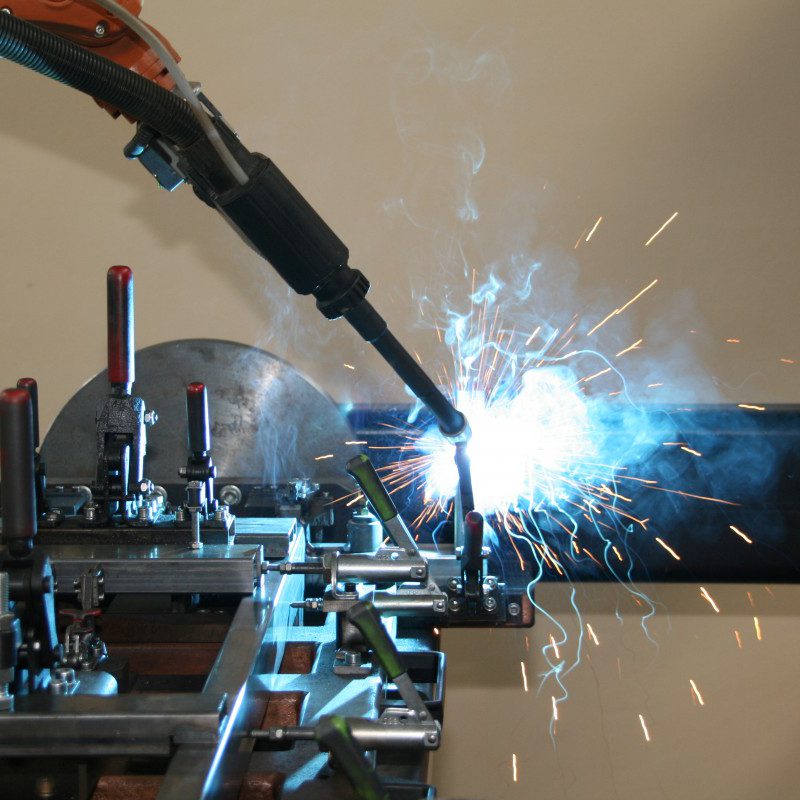 Robotic welding stations
Robotic welding stations are designed and manufactured as custom-made solutions to specific Customer requirements.
The systems are used in the production both in large manufacturing plants and smaller companies aimed at short-run production.
Different configurations of the robotic stations, from a simple station with a fixed welding table to a fully automatic robotic production lines are a perfect fit for the technological requirements of the manufacturing companies. Our welding stations can be fitted with auxiliary systems to increase their functionality – the most popular include workpiece position detection systems upstream of the process and on-line weld joint tracking, i.e. a robot tracking the workpiece position during welding.
The designed welding stations are custom made to your requirements and fit perfectly into the production process improving its capabilities and technological advancement.