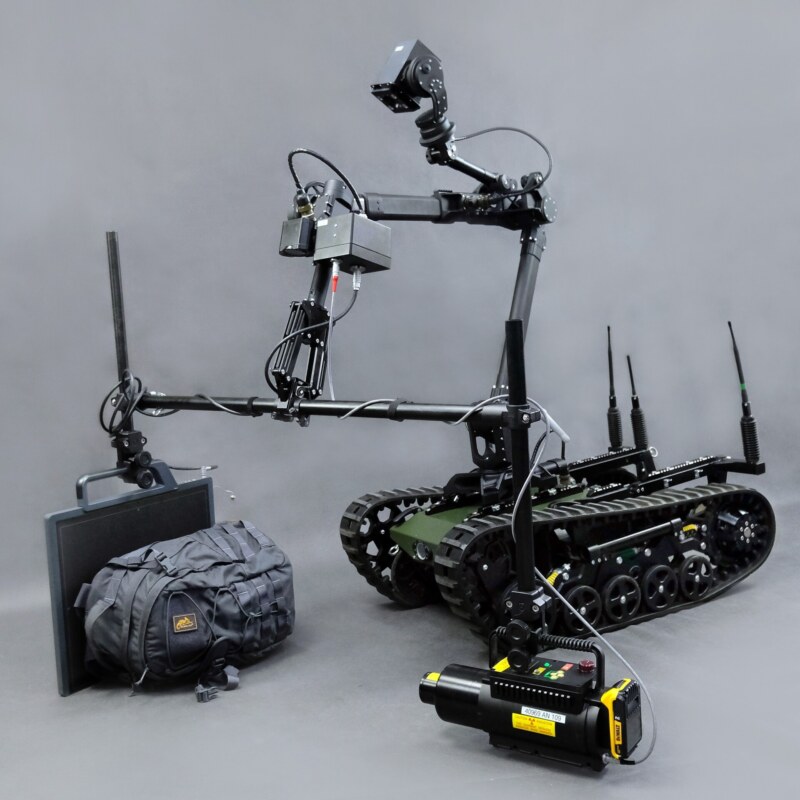 19-05-2020
A new mobile robot PIAP PATROL®
A new model joined the family of ŁUKASIEWICZ – PIAP mobile robots: PIAP PATROL®, intended for C-IED operations and CBRN detection.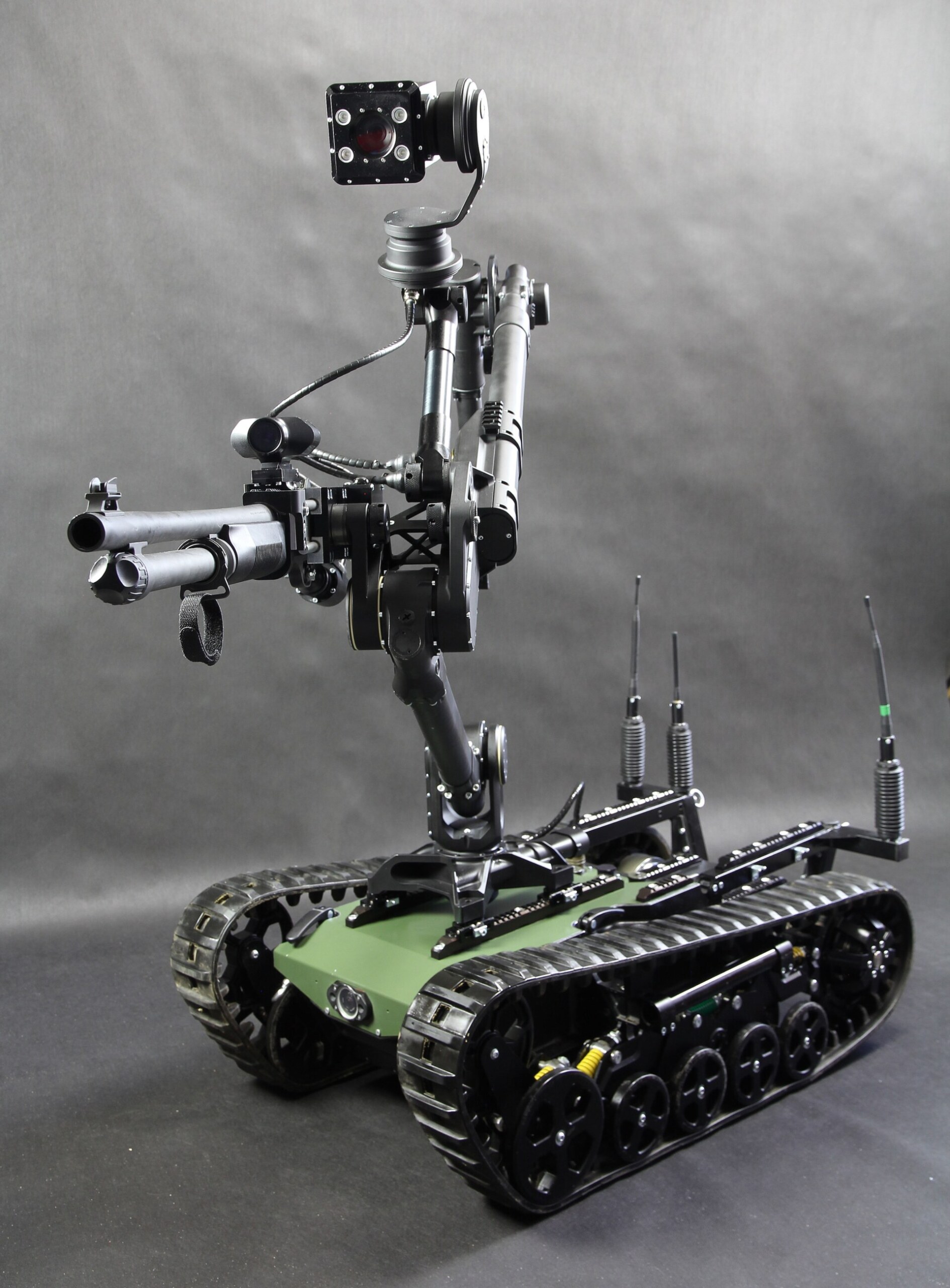 PIAP PATROL® is a medium-sized tracklaying vehicle designed to detect chemical, biological, radiological and nuclear (CBRN) risks and neutralise improvised explosive devices (C-IED). Thanks to its size and drive system, PIAP Patrol can be used for operations performed inside buildings as well as in difficult terrain conditions. The robot's compact and modular design allows transporting the vehicle even in a passenger car. The robot has a manipulator with 6 degrees of freedom and a gripper with a clamping function — it can be used for observations, transport and grasping objects weighing up to 22 kg. The manipulator has a reach of 2 m, which ensures a wide range of movement in every plane.
The latest robot developed by the Łukasiewicz Research Network — Industrial Research Institute for Automation and Measurements PIAP may be used to support military, police or fire service operations. To enable such applications, it has been adapted for mounting various installations, including accessories and armament used for neutralisation of improvised explosive devices, such as pyrotechnic ejector (RDS/CSL 50- 40 VULKAN) or a shotgun (Benelli M4 Super 90, equipped with a camera and a collimator sight). The robot is also integrated with portable X-ray devices manufactured by Logos Imaging.
– PIAP PATROL® can be additionally equipped with sensors detecting radiation, chemical warfare agents, toxic industrial chemicals and explosive vapour. They transmit measurement data to the operator control-desk on an ongoing basis — the operator is immediately informed when the robot is entering a poison gas cloud or when the examined object is leaking, causing a spill of a hazardous substance. Sensors are optional, which means that they can be mounted freely, according to the needs of a given mission. Such accessories are mounted on different elements of the robot, depending on the type of mission and the intended use of the gripper. Close-range measurements require mounting the sensors on the gripper; for reconnaissance measurements, the sensors are mounted on a base or a manipulator. The robot's light control panel operates both mobile X-ray systems and CBRN sensors, says Grzegorz Kowalski, coordinator at CBRN projects at ŁUKASIEWICZ – PIAP.
PIAP PATROL® can be controlled with the same panel as the one used to operate other new digital mobile vehicles created by ŁUKASIEWICZ – PIAP, including PIAP Fenix and PIAP Gryf.
PIAP PATROL® is a brand-new construction, based on over 20-years' experience of Łukasiewicz – PIAP engineers. The development of the robot took one year. The aim was to replace the previously used RMI analogue robot with an equivalent digital robot of weight up to 100 kg.