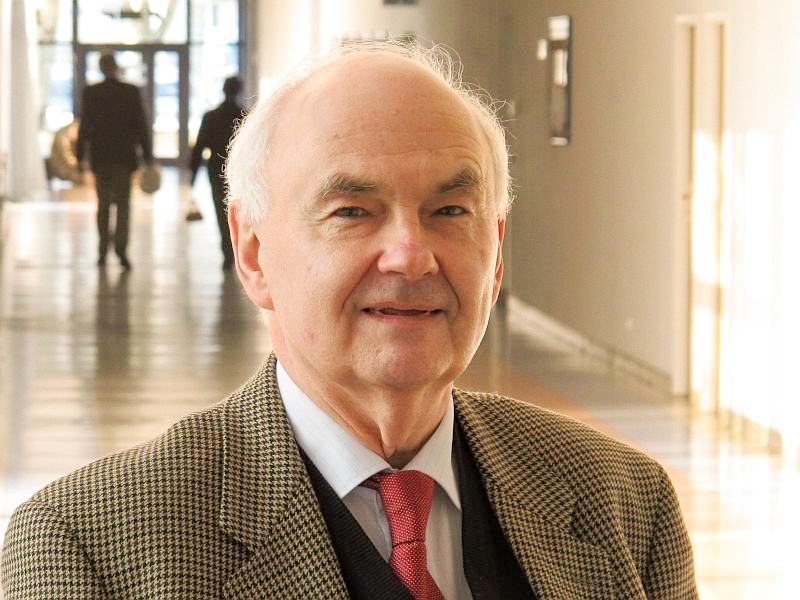 09-10-2020
Professor Janusz Kacprzyk granted a membership of EURASC
Professor Janusz Kacprzyk, editor-in-chief of the JAMRIS scientific quarterly and chairman of the Automation conference technical program committee, joined the members of the European Academy of Sciences – one of the biggest and most prestigious European academies of science.
The European Academy of Sciences, EURASC seated in Brussels gathers over 600 eminent scientists and engineers from over 48 countries involved in the development of advanced technologies. The membership of the academy is a recognition of the achievements in the development of science.
Many titles and distinctions are a proof of recognition of professor Janusz Kacprzyk achievements by the scientific community:
honorary doctorate granted by the Hungarian Széchenyi István University and Óbuda University, Finnish Lappeenranta University of Technology and Bulgarian Prof. Assen Zlatarow University;
doctor honoris causa at the Prof. Assen Zlatarow University in Burgas, Bulgaria,
Fellow IEEE, Fellow IET, Fellow IFSA, Fellow EurAI (ECCAI),
Full Member of the SMIA, Full Member of the Polish Academy of Sciences,
Member of the Academia Europaea (Informatics),
Foreign Member of the European Academy of Sciences and Arts (Technical Sciences), Foreign Member of the Bulgarian Academy of Sciences, Foreign Member of the Spanish Royal Academy of Economic and Financial Sciences (RACEF), Foreign Member of the Finnish Society of Sciences and Letters,
President of the Polish Operational and Systems Research Society,
Former President of the International Fuzzy Systems Association,
member of the Royal Flemish Academy of Belgium for Science and the Arts (KVAB),
members of the IASCYS (International Academy of Systems and Cybernetics Sciences).
Professor Janusz Kacprzyk is the editor-in-chief of a scientific quarterly "Journal of Automation, Mobile Robotics & Intelligent Systems (JAMRIS) issued by Łukasiewicz-PIAP and the chairman of the technical program committee of the Scientific-Technical Conference Automation organised by Łukasiewicz-PIAP since 1997.