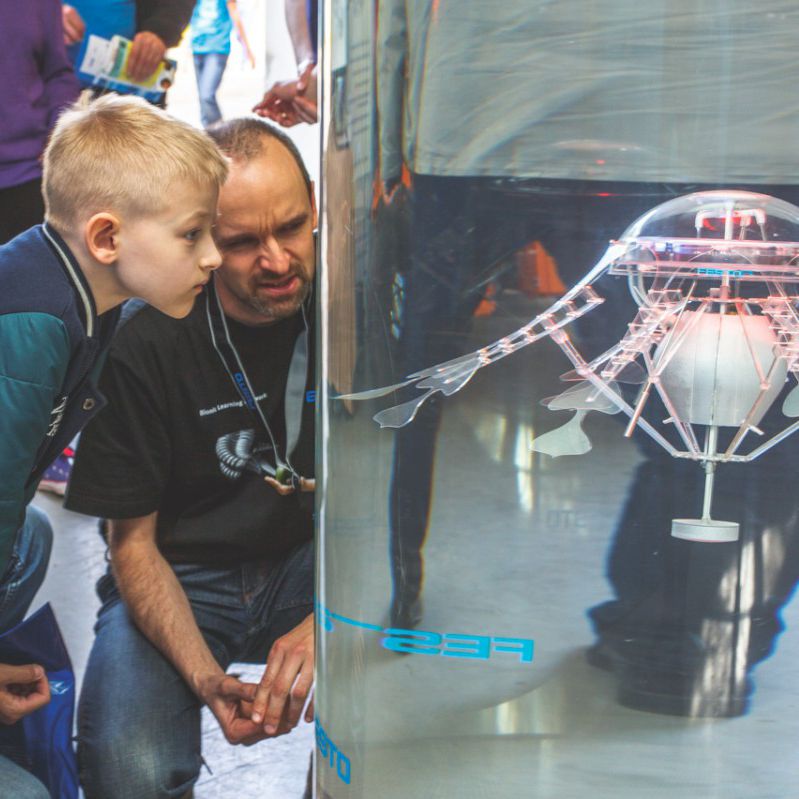 PIAP Night of Robots
The largest free robotic event in Poland for children and adults, representatives of science and business. More than 100 robots is presented at each event edition, which gathers several thousand fans of new technologies at the PIAP headquarters in Warsaw.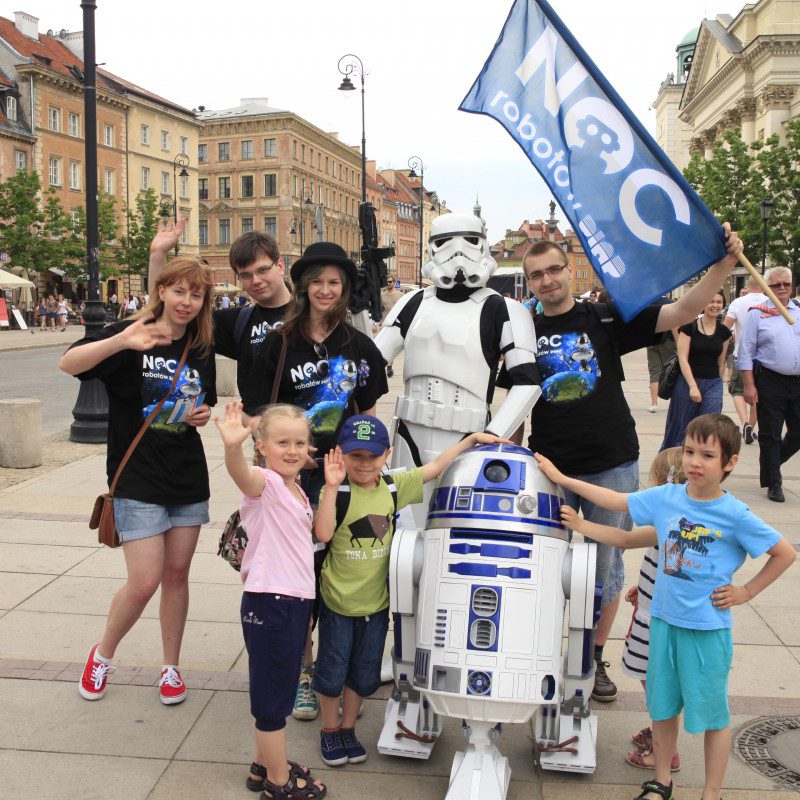 An interactive approach guarantees that the event visitors gain practical knowledge and skills. The enigmatic world of artificial intelligence is at your fingertips, and you can watch, control and even design your own robot there.
A wide range of robots is showcased as the main highlights of this event, including industrial, medical, anti-terrorist and even cosmic robots, both static and mobile, flying and floating models.
The first edition of the PIAP Night of Robots took place in 2010 and was attended by over 2,000 visitors. The second edition in 2013 has already gathered 5,500 guests. The third, record-breaking edition took place in 2015, it was visited by as many as 8,000 robot fans. The next PIAP Night of Robots is scheduled in May 2018. Welcome!
The PIAP Night of Robots is organized by Industrial Research Institute for Automation and Measurements (PIAP). The event is supported by a prestigious group of honorary patrons, international partners and media patrons.
Entrance for the PIAP Night of Robots is open and free for everyone.