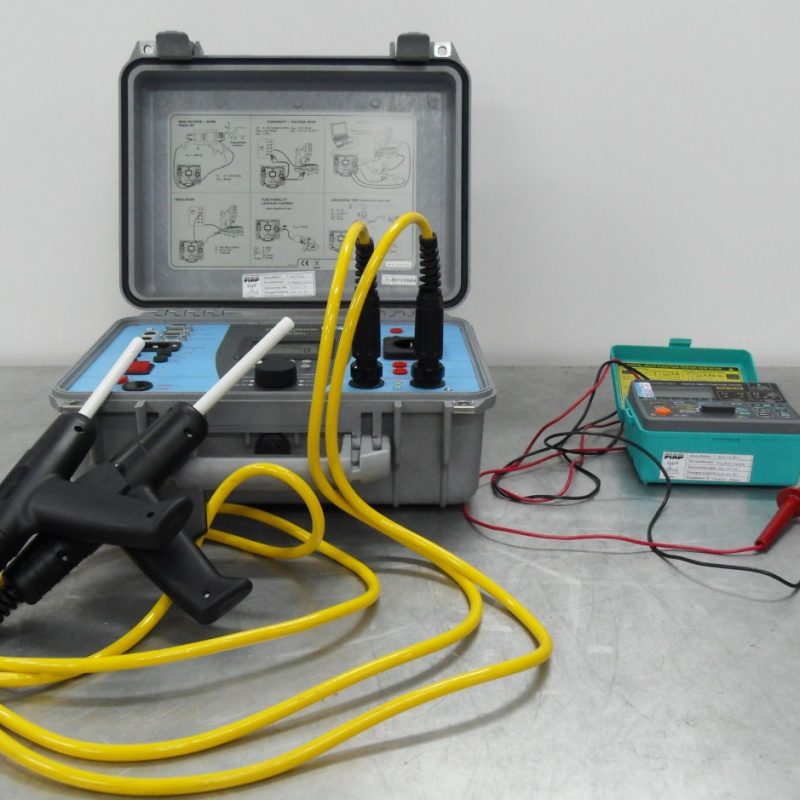 Electrical safety testing
The Laboratory performs basic electrical safety tests of the electrical equipment in accordance with the EN 61010-1, EN 60950-1, EN 60335-1 and EN 60204-1 norms. The Laboratory has the state-of-the-art equipment for carrying out such tests and all the tests are performed with full traceability.
Scope of research
Electrical safety tests performed in the Industrial Testing Laboratory cover:
electrical insulation strength up to 5 kV, 50 Hz (with capability of moisture conditioning)
)insulation resistance up to 1 kV DC,
continuity of protective and equalising connections with currents up to 25A, 50 Hz,
leakage current measurement in the range of 0 ÷ 20 mA with accuracy up to ± 5%,
measurements of power and power factor as well as current consumption for single phase devices up to 3.5 kVA up to ± 5%.
Products tested
Industrial automation elements, devices and systems as well as other electrical and electronic products