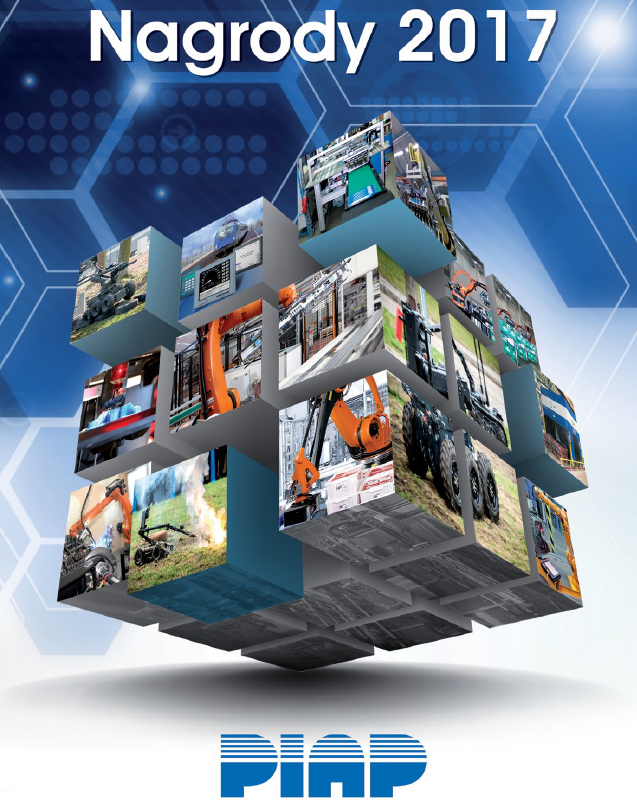 08-01-2018
Main rewards and awards for PIAP - a summary of 2017
Polish and international experts granted 21 awards for innovativeness and high implementation potential of products developed by R&D teams of PIAP.
The Industrial Institute for Automatics and Measurements (PIAP) applies its latest R&D achievements to projects and products developed for specific clients who look for advanced solutions worthy the 21st century. These developments have a practical dimensions, so they actually are used in the economy, which is appreciated by Polish and international experts.
See: Catalogue of awards won by PIAP in 2017
Robotics, 3D printer and technologies for recovery of metals and transportation of biomass
PIAP's products related to mobile robotics for special tasks attracted most attention of juries of prestigious contests and fairs in 2017. The tactical projected robot TRM®, reconnaissance robot PIAP FENIX® and multi-function explosive disposal device PIAP MULTISTRIKER® won the 'Border Guard Laurel' award of the Commander in Chief of the Polish Border Guard, the 'Defender' award of MSPO, promotion in the 'Poland Now' contest, and the 'National Security Leader' award of the first class granted by the Polish National Association of Suppliers of Uniformed Services.
Also industrial 3D printer Forind 500 built by PIAP, technology for recovery of precious metals from spent electric and electronic equipment and autonomous technology for biomass transport on protected wetlands were awarded by international and domestic exhibitions.
International recognition
PIAP won most of its awards on exhibitions in Poland but some of them came from Switzerland, Germany, Croatia, Romania, India and China. These events included the following:
Exhibition of Innovations 'IWIS' in Warsaw, Poland;
International Exhibition of Innovativeness and Inventions 'ITI' in Sophia, Bulgaria;
International Business and Scientific Innovation Fair 'INTARG' in Katowice, Poland;
International Defence Industry Showroom in Kielce, Poland;
International Exhibition of Inventions 'TECHNOMART' in Taipei, Taiwan;
International Fair of Innovativeness 'IIF', India;
International Exhibition of Innovations 'EUROINVENT' in Iasi, Romania;
International Exhibition of Inventions 'ARCA' in Zagreb, Croatia;
International Exhibition of Inventiveness, Advanced Technologies and Products 'Geneva Invention', Switzerland;
International Exhibition of Ideas, Innovations and New Products 'iENA' in Nurnberg, Germany.
High quality and dynamic growth
PIAP was also awarded the title of the 'Business Gazelle' for the most dynamic Polish company and a medal for merits in promotion of the idea of quality granted by the Polish 'ISO 9000' Forum.