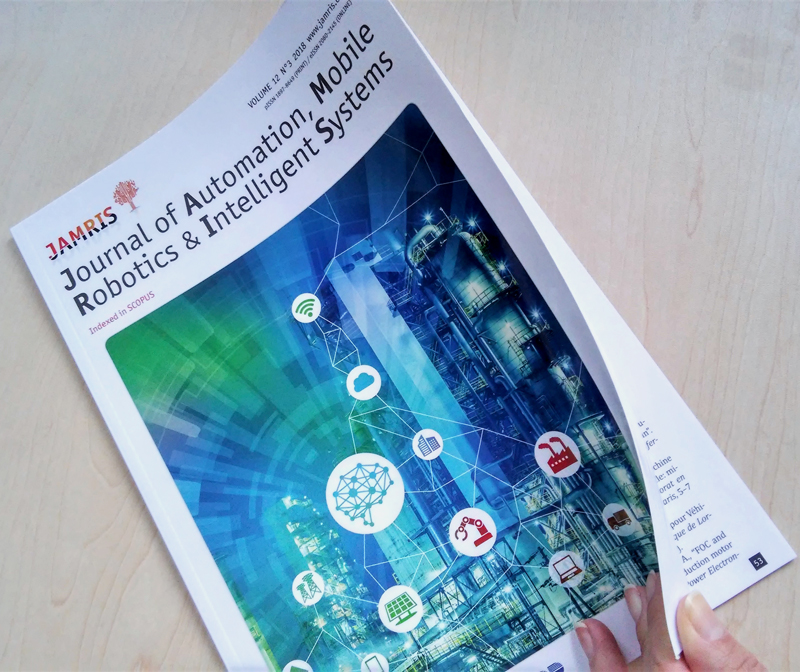 14-01-2019
New JAMRIS issue
A new issue of an English-language scientific quarterly on automation, robotics and intelligent systems is now available. The latest issue includes publications by leading global scientists.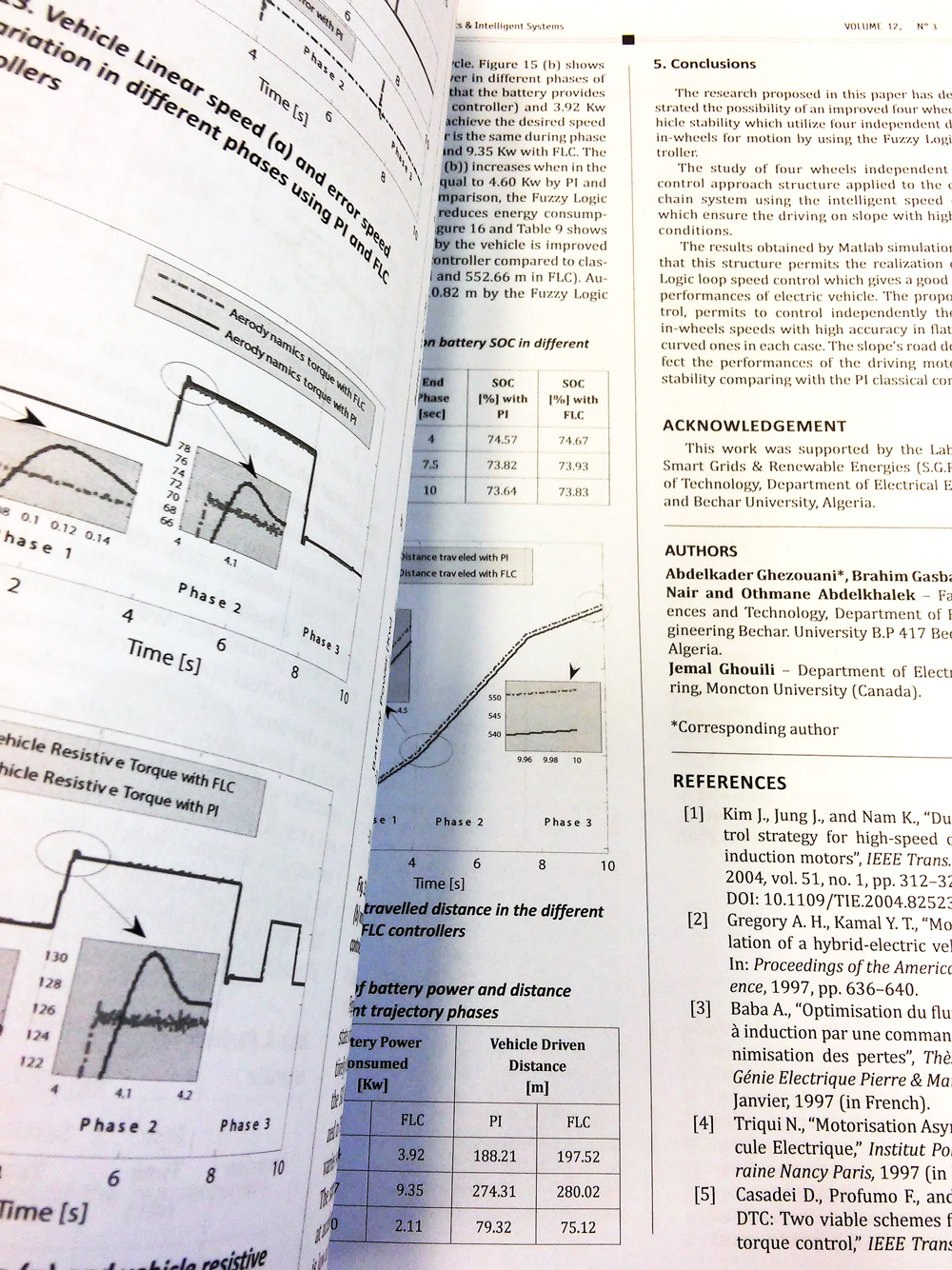 Journal of Automation, Mobile Robotics & Intelligent Systems (JAMRIS) issue 3/2018 is now available in printed and on-line version. To support the Open Science concept, all our scientific articles published in JARMIS are available free of charge. The journal is available in English. On-line version is available at jamris.org.
The articles available in the latest issue:
Fuzzy Logic Simulation as a Teaching-Learning Media for Artificial Intelligence Class (Tresna Dewi, Pola Risma, Yurni Oktarina),
Chemical Reaction Algorithm for Type-2 Fuzzy Control Optimization in Mobile Robots (David de la O, Oscar Castillo, José Soria),
Deep Reinforcement Learning Overview of the State of the Art (Joussef Fenjiro, Houda Benbrahim),
Mobile Ferrograph System for Ultrahigh Permeability Alloys (Tomasz Charubin, Michał Nowicki, Andriy Marusenkov, Roman Szewczyk, Anton Nosenko, Vasyl Kyrylchuk),
Comparative Study of PI and Fuzzy Logic Based Speed Controllers of an EV with Four In-Wheel Induction Motors Drive (Abdelkader Ghezouani, Brahim Gasbaoui, Nouria Nair, Othmane Abdelkhalek, Jemal Ghouili),
Sliding Mode Control for Longitudinal Aircraft Dynamics (Olivera Iskrenovic-Momcilovic),
Comparative Study of ROS on Embedded System for a Mobile Robot (Min Su Kim, Raimarius Delgado, Byoung Wook Choi),
A Wavelet Based Watermarking Approach in Concatenated Square Block Image for High Security (B. Sridhar).
Journal of Automation, Mobile Robotics & Intelligent Systems (pISSN 1897-8649, eISSN: 2080-2145) is a scientific quarterly published continuously by the Industrial Research Institute for Automation and Measurements (PIAP) since 2007. The articles published in the journal are submitted by the scientists from all over the world on topics related to robotics, automation, intelligent systems and other. All submitted articles are peer reviewed by at least two independent reviewers. The journal is indexed in domestic and foreign databases, including Scopus, Erih+, DOAJ, PBN, Index Copernicus and others. JAMRIS programme board includes scientists from six continents. Current grading of the Ministry of Science and Higher Education for publications in Journal of Automation, Mobile Robotics & Intelligent Systems is 12 points The Chief Editor is Prof. Janusz Kacprzyk, EngD.