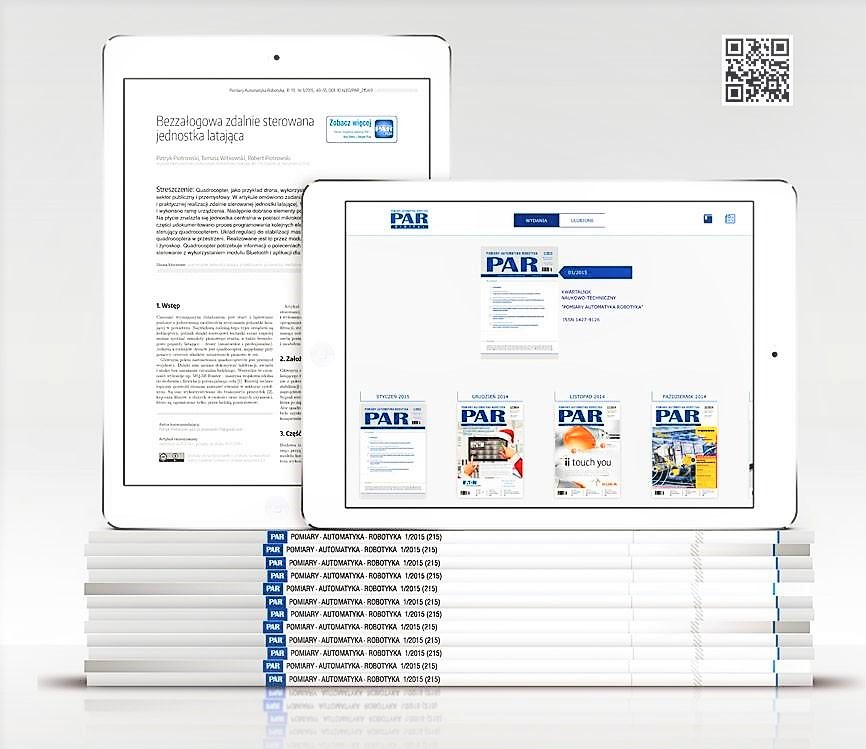 Measurements Automation Robotics
Measurements Automation Robotics (ISSN 1427-9126) is a scientific and technical journal published since 1997. For 18 years it was a monthly journal, publishing scientific articles, and especially promotional materials, advertisements, reports from fairs and other events. The journal, published at present on a quarterly basis, contains peer-reviewed articles presenting theoretical and practical results of scientific and research works as well as review articles, serving as a compendium in narrower field of knowledge, yet concerning automation, robotics and metrology.
The added value of the magazine is a section comprising a dozen or so pages including information about the distinguished figures in the history of science, promotions, recommended scientific books and monographs, and a calendar of scientific conferences. This journal section helps to integrate a scientific community being an intended audience.
The quarterly is indexed in BazTech, Google Scholar and ICI Journals Master List databases, as well as in ARIANTA database of Polish Scientific and Professional Electronic Journals.
The journal is known beyond the borders of Poland and has both readers and authors based abroad. The Scientific Board of the journal is also international. It consists of scientists and experts from Slovakia, Greece, Germany, Ukraine, Portugal, Sweden, Canada, Great Britain, Australia, Russia and from leading Polish universities.
Publication of the Measurements Automation Robotics quarterly − the task financed under contract 907/P-DUN/2019 with the funds provided by the Minister of Science and Higher Education (MNiSW) to support science popularization activities.
The Ministry of Education and Science score for scientific publications in the Pomiary Automatyka Robotyka quarterly is 70 points (item 29995).
List of scientific journals and reviewed materials from international conferences od December 1,2021.
Assigned disciplines: automation, electrotechnics and electronics.