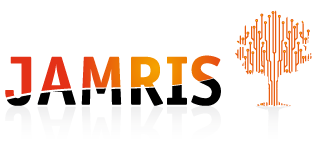 Journal of Automation, Mobile Robotics and Intelligent Systems
International scientific journal, published in English. Published quarterly, continuously since 2007.
pISSN 1897-8649; eISSN: 2080-2145
The quarterly journal "Journal of Automation, Mobile Robotics & Intelligent Systems" publishes scientific articles on robotics, automation, intelligent systems and related fields.
The scientific council consists of scientists from six continents. All submitted articles are reviewed by at least two independent reviewers in the so-called peer-review mode.
The journal is indexed in many domestic and foreign databases, including Scopus, Erih+, DOAJ, PBN, Index Copernicus and others.
The Ministry of Education and Science scores for scientific publications in the quarterly Journal of Automation, Mobile Robotics and Intelligent Systems is 70 points (item 23816).
List of scientific journals and reviewed materials from international conferences of December 1, 2021.
Tasks 1) Implementation of procedures securing the originality of scientific publications; 2) Creating of English language versions of printed publications financed under the agreement 907/P-DUN/2019 from the funds of the Minister of Science and Higher Education designated for dissemination activities.
Contact
Katarzyna Rzeplińska-Rykała
tel. 22 874 01 09
e-mail: office@jamris.org