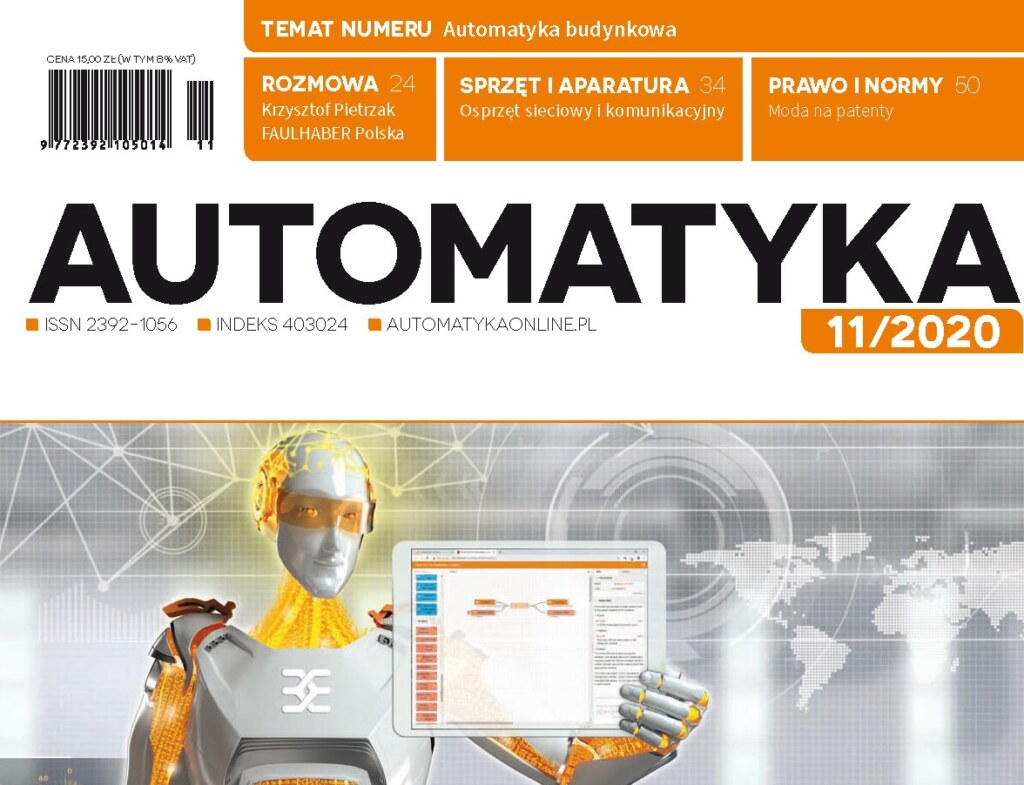 Monthly magazine AUTOMATICS
AUTOMATICS is a nationwide, professional industry monthly magazine. It provides information concerning control, instrumentation and automation, measurements and robotics markets.
Thanks to specialist articles, market analyses and regular reviews of available devices and systems, the AUTOMATICS magazine serves as a compendium for readers looking for modern, reliable and economical solutions.

NATURE OF PUBLICATION
Technical articles, company presentations, practical market advice, interviews and profiles of people from the industry, market news, new products, information about fairs, conferences, trainings.
TARGET GROUP
The magazine dedicated to readers from various industry sectors: machinery, food, pharmaceutical, petrochemical, energy, water and sewage, construction infrastructure, etc.
READERS
Directors and managers of manufacturing and distribution companies, designers, automation system integrators, automation engineers, maintenance engineers, technical employees participating in procurement process, traders, research and development workers, students and pupils of technical schools.
The journal is distributed in paper and electronic versions. Version in PDF file may be accessed at www.automatykaonline.pl.