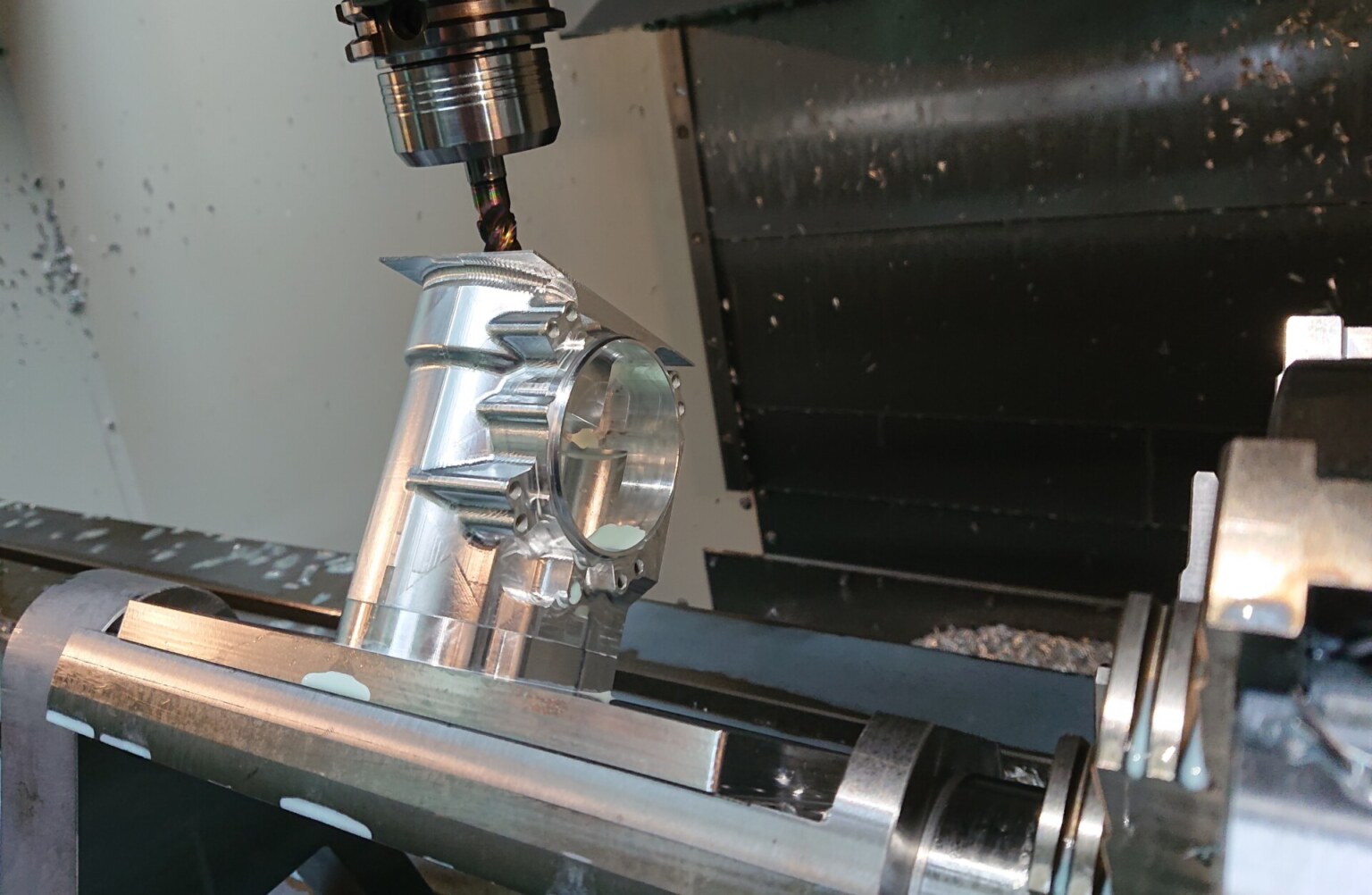 Machining
Łukasiewicz Research Network – Industrial Research Institute for Automation and Measurements PIAP invites you to cooperate in the field of manufacturing through machining of parts and subassemblies of any materials (including welded assemblies) that feature complex geometry and high precision.
We are experts in one-off and small batch production. We run our own metallurgical warehouse, which enables us to carry out orders for manufacturing details within short deadlines. We work on Haas VF1,VF2, VF3,VF5 four-axis milling machines, Haas ST15 and ST20 CNC lathes and other machine tools, as well as in the welding shop (carbon steel, stainless steel, aluminium). Our machines enable us to turn parts with dimensions up to D=300, L=1000 mm and to mill parts with maximum dimensions X=1500 × Y=660 × Z=550 mm. The machines are equipped with high-end tools and toolholders such as Ceratizit, Seco, Garant or BIG Kaiser.
The measurement rooms and operator stations are equipped with high-quality certified measuring tools (e.g. Mitutoyo and Tesa). In addition, the measurement room is equipped with a CMM by Tesa. This ensures the control of manufactured parts in accordance with the ISO 9001 procedure. Our in-house ERP system ensures the timeliness and flow of production. Our network of proven partners also enables us to manufacture sheet metal elements and galvanic coatings.