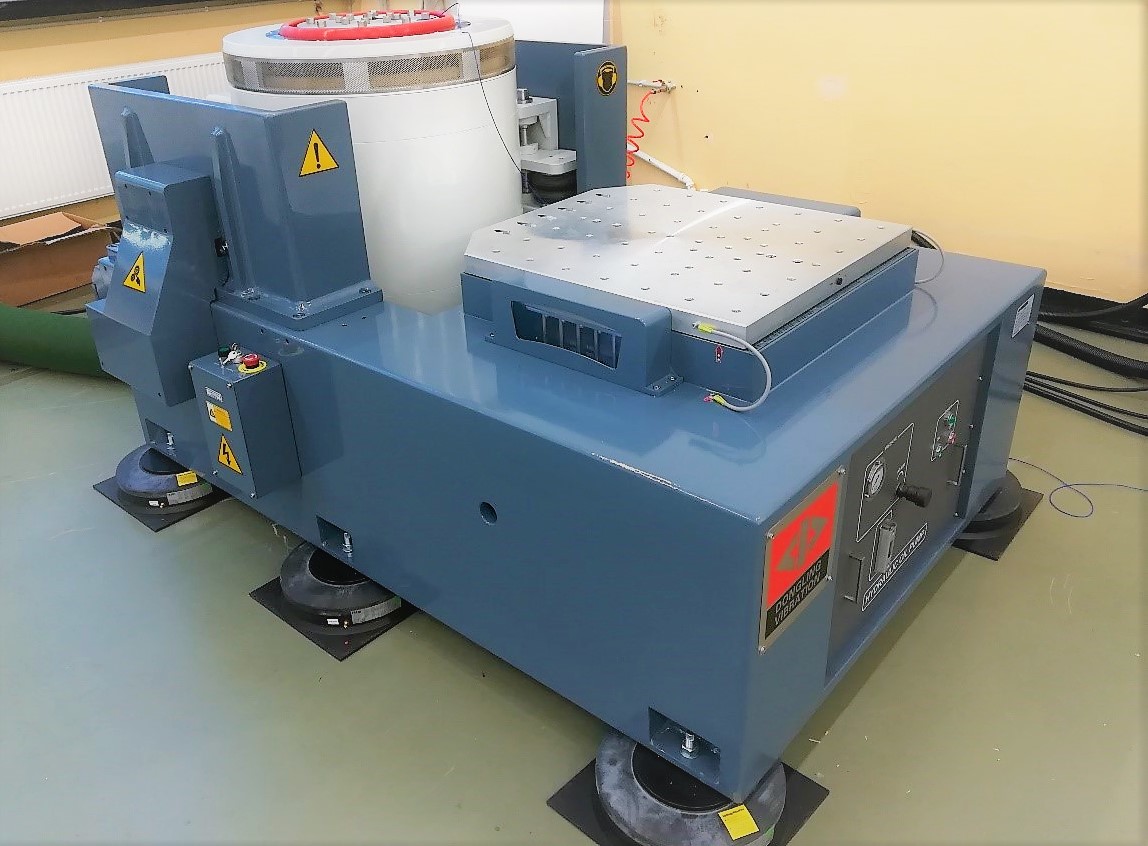 Vibration testing
Industrial Equipment Testing Laboratory (LBUP) offers vibration testing. The laboratory uses advanced specialized instruments for high quality measurements and testing of sinusoidal and random vibrations and impacts.
Sinusoidal and random vibrations and impact testing system
General vibration testing system parameters:
Force at sinusoidal and random vibration: 30 kN
Force at impact: 60 kN
Maximum displacement (stroke): 51 mm p-p
Maximum speed: 2 m/s
Maximum acceleration: 1,000 m/s2
Allowable static load: up to 500 kg
Frequency range (band): 2÷2,800 Hz
Slide table with a 700×700 mm mounting surface and usable frequency range up to 2,000 Hz.
Photo 30 kN induction coil with slide table.