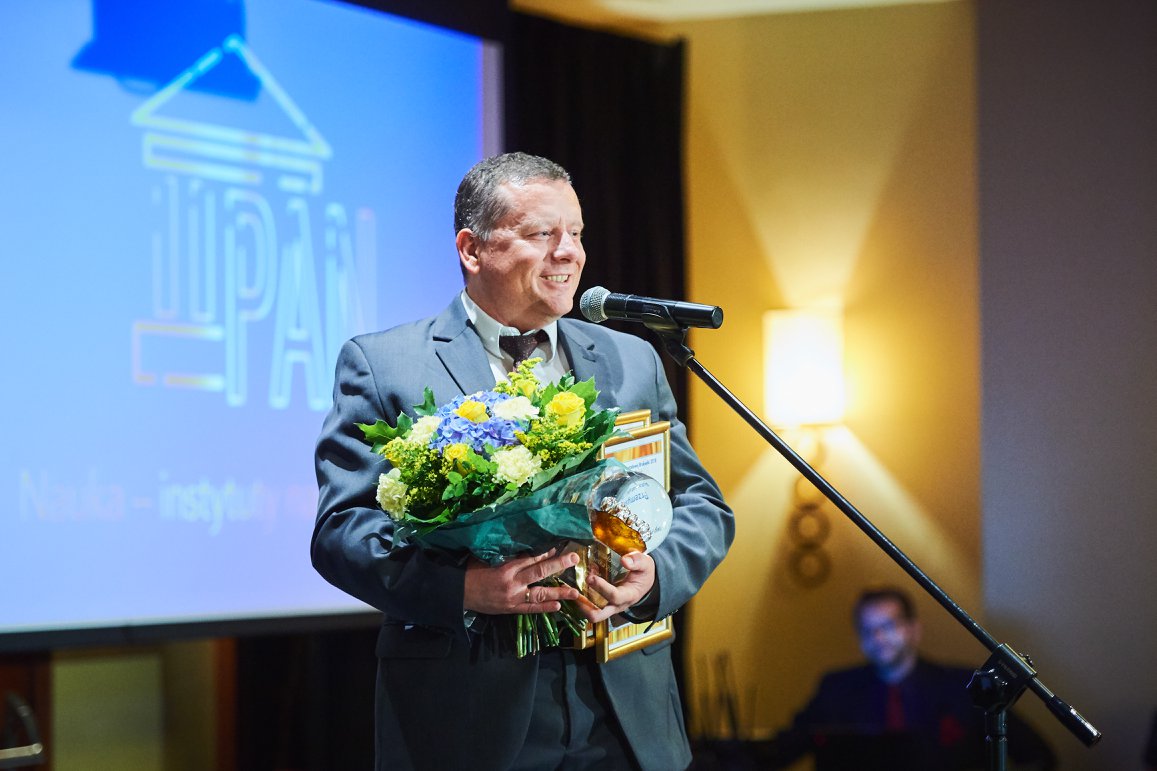 11-06-2018
The Crystal Brussels Sprout 2018 for PIAP
Professor Piotr Szynkarczyk received an award for PIAP for successful implementation of EU programmes. The chapter selecting the winners of the Crystal Brussels Sprout was presided over by Jarosław Gowin, the Deputy Prime Minister, Minister for Science and Higher Education Jarosław Gowin and Jadwiga Emilewicz, Minister for Entrepreneurship and Technology.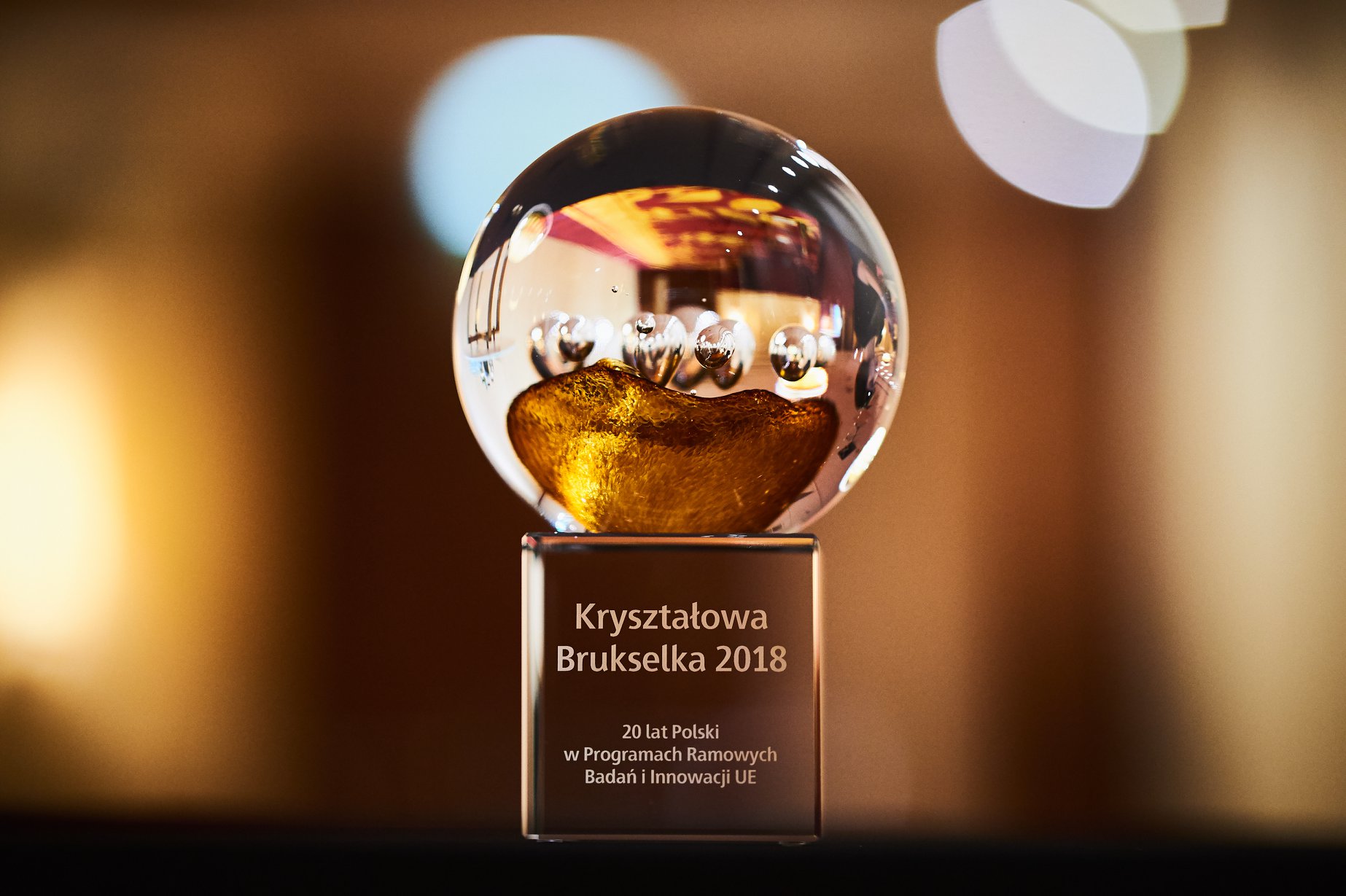 The Crystal Brussels Sprout – awarded since 2001 for successes in the EU framework research and innovation programmes. The winners are active in the area of international research and contribute to the development of the Polish science and economy. The categories were: science (colleges and institutes), business (large, small and medium-sized enterprises), government administration, non-profit organisations and individuals. The Crystal Brussels Sprout was originated and organised by the National Contact Point for Research Programmes of the European Union (KPK PB UE).
This year's edition was special, since it covered 20 years of Poland's participation in the EU framework programmes.
Leader in science category – research institutes
The winner of the Crystal Brussels Sprout in science category – research institutes was the Industrial Research Institute for Automation and Measurements PIAP. The Crystal Brussels Sprout award and the diploma were received by professor Piotr Szynkarczyk, PhD Eng, president of PIAP, at the gala event on 6 June 2018 in Warsaw.
The jury considered the number of completed projects, the value of the projects and the number of coordinated projects. All of the aforementioned criteria were best met by PIAP; the institute has participated in 33 research projects, from the 5th Framework Programme, through the 6th Framework Programme to the 7th Framework Programme and Horizon 2020 programme.
The institute has received over 9 million Euro for the projects in the following areas: societal safety, information and communication technologies, sustainable development, global changes and ecosystems. As part of the projects, PIAP has cooperated with the researchers from Spain, Italy, Great Britain, France, Germany, Hungary and Belgium.
Nominees and winners
In 2019, 35 science and business institutes and 6 scientists have been nominated for the Crystal Brussels Sprout award. The jury awarded eight winners, including: PIAP, University of Warsaw, ITTI, Mostostal Warsaw, Capital City of Warsaw and FundingBox Accelerator. The individual award was received by professor Piotr Sankowski, PhD, University of Warsaw, and the special award was received by Andrzej Siemaszko, PhD, initiator and head of KPK PB UE between 1999 and 2014.
Chapter of the award
The chapter judging the nominees and determining the winners included: Jarosław Gowin, Minister for Science and Higher Education (chairman), Jadwiga Emilewicz (vice-chairman), Minister for Entrepreneurship and Technology, Jerzy Kwieciński, PhD, Minister for Investment and Development, Piotr Daradziński, PhD, undersecretary of state at the Ministry of Science and Higher Education and prof. Jerzy Buzek, chairman of the Committee on Industry, Research and Energy (ITRE) of the European Parliament.
Photo: KPK, Robert Graff