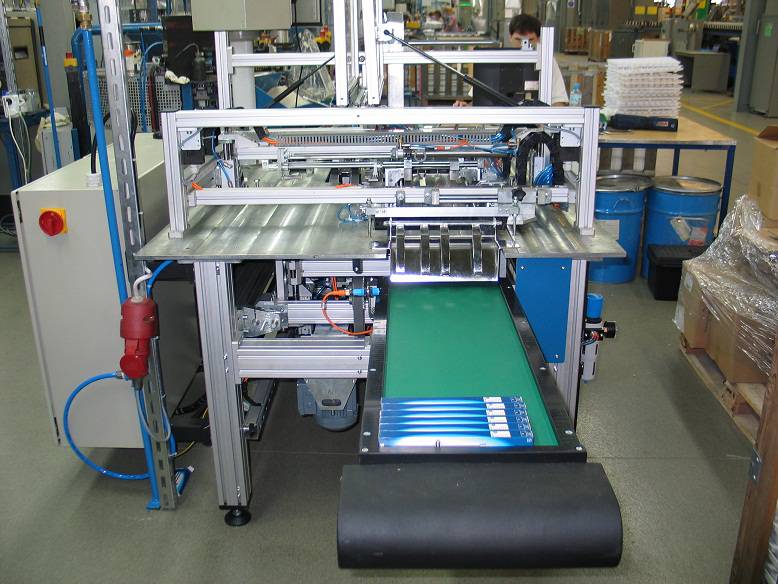 Packaging machines
A range of dedicated and custom-made devices for automated cartoning and stacking processes developed as a response to the demand for an increase in output and repeatability of the manufacturing processes in the manufacturing plants.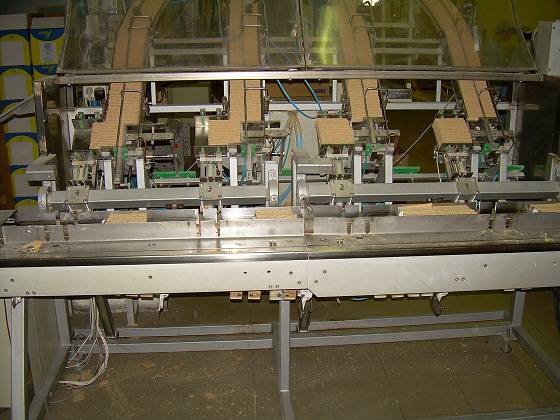 Cartoners
Packaging solutions from compact devices for packaging individual products in cartons to extensive and advanced product cartoning systems for bulk containers.
The cartoners are commonly used in many industries, from food and pharmaceutical to cosmetic industry. With advanced automatics, the machines can be used for packaging a wide range of products.
Modular design allows to adapt the machine to a specific product and individual Client's requirements. Advanced control system eliminates empty packaging and pattern grouping function (for stacking) allows full automation of the packaging process.
Sztaplarka
Urządzenie sztaplujące umożliwia szybkie grupowanie szerokiego grona wyrobów przed ich pakowaniem, odmierzanie, porcjowanie i precyzyjne wrzucanie do urządzenia pakującego, którego celem jest zwiększenie lub utrzymanie wysokich wydajności produkcji.
Maszyna sztaplująca – dzięki modułowemu wykonaniu – współpracuje prawie z każdą pakowaczką. Samodzielnie pobiera produkty z poprzedzającej maszyny i umieszcza je w sposób automatyczny, w transporterze pakowaczki. Sztaplarka wyposażona jest zwykle w jedną lub kilka głowic odmierzających i wkładających produkt do transportera pakowaczki, co zapewnia wysoką wydajność i powtarzalność produkcji, zapewniając najwyższą troskę o sam produkt.