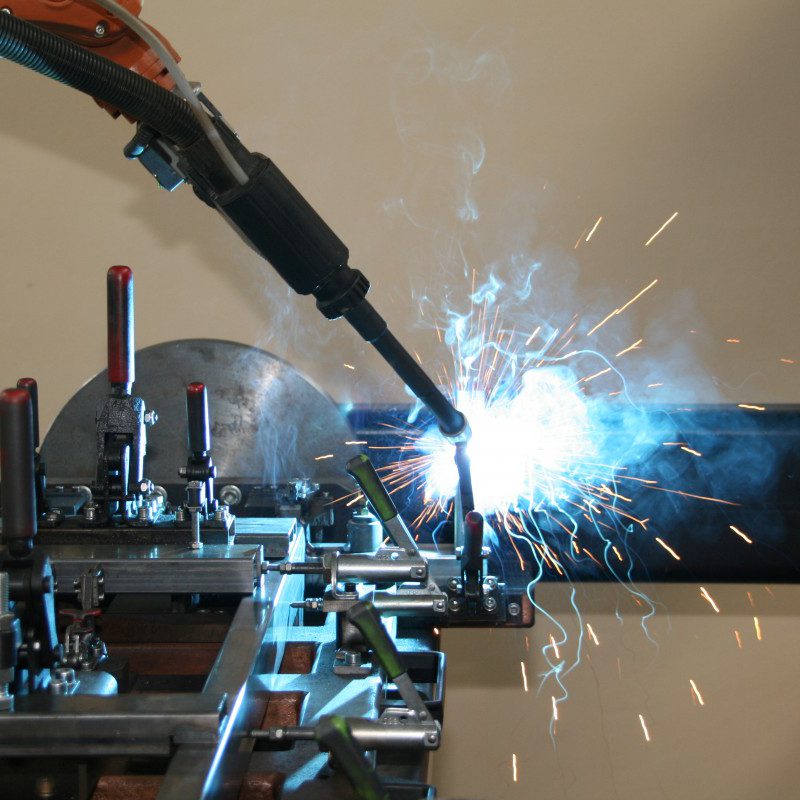 Robotic welding
Robotic welding since the very beginning of the industrial robot development is a technological process, where the industrial robots are widely used. Robotic welding stations on the production line significantly reduces the production process costs improving its efficiency and repeatability.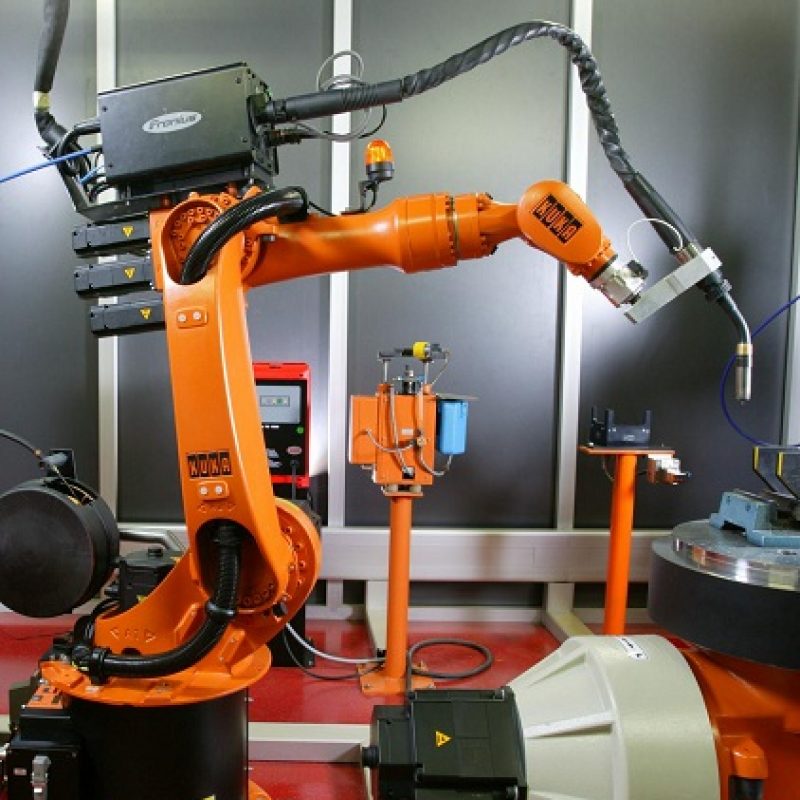 Robotic welding is increasingly gaining popularity in the manufacturing sector. It used for production in both large production plants manufacturing components for automotive industry and in small-scale production plants.
The configuration of stations may be very simple, where the operator replaces workpieces at a fixed welding table (with robot at standstill) or fully automated, with racks including parts selected by the robot and used in subsequent welding operations carried out by handling units.
Auxiliary robotic systems increasing the system functionality also gain popularity. The most popular auxiliary systems allow to position the workpiece before welding and follow the actual workpiece position during welding to guarantee correct process with workpieces characterized by low repeatability and low precision.
Cooperation of systems within the robotic welding station, dedicated to your applications is thoroughly arranged to meet the welding and production process requirements in your company.