R5-COP Project
Re-configurable, flexible, modular robotized systems – Reconfigurable ROS-based Resilient Reasoning Robotic Cooperating Systems (R5-COP).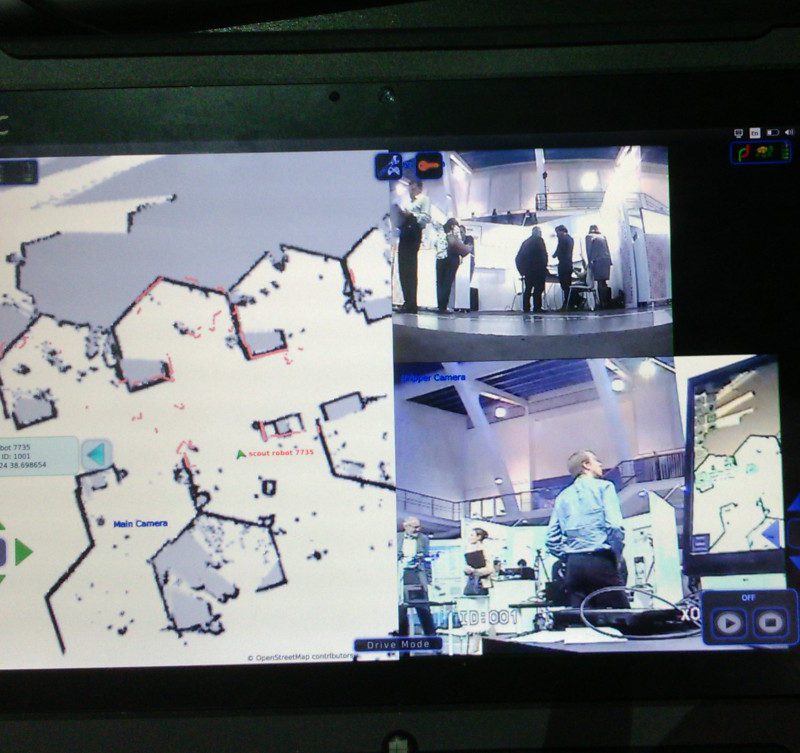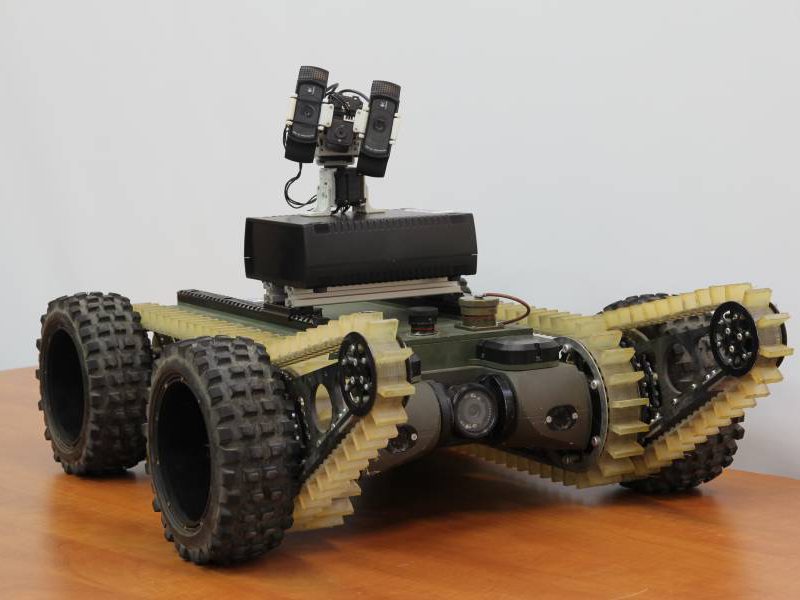 The goal of the project is to develop standards for the software layer to enable sharing of solutions in the area of robotics for industry and special applications. This will enable transfer of technologies presently developed only for special requirements to daily applications or typical practice of manufacturing companies.
In addition, using existing interfaces and standards, such as ROS (Robot Operating System) software, the 'R5-COP' project is supposed to significantly facilitate integration of components coming from various suppliers. The proposed modular approach is not only more flexible than the existing solutions (available on the market or described in professional literature) but also contributes to reduction of costs related to designing, installing and maintaining solutions in the area of robotics and automatics.
Flexible utilization of robots in business and industrial practice covers natural close collaboration between humans and machines. Accordingly, strength and safety are the key requirements that are addressed by using dedicated tools and methods for verification and validation of finished solutions.
Specification of formal frameworks of the process of designing a robotic solution is intended to support suppliers of components with respect of efficient checking and validating their modules. The 'R5-COP' project will help to identify and develop main re-configurable components of hardware and software and it will demonstrate possibilities and capabilities of the proposed approach by development of real demonstrators of production, commercial and professional environments.
Implementation timeframe: 01/02/2014 – 31/02/2017
Total project cost: PLN 2,560,788.01 / contribution of NCBR: PLN 2,133,136.41 (83.3%), contribution of ARTEMIS: PLN 427,651.60 (16.7%)
Project type: International research project implemented in collaboration as part of the Joint 'ARTEMIS' project (contract number 621447) and the National R&D Centre (contract ARTEMIS-2013-1/1/2014)
Coordinator: Technische Universitat Braunschweig, Germany
Project co-financed by the National R&D Centre as part of the Joint ARTEMIS project.