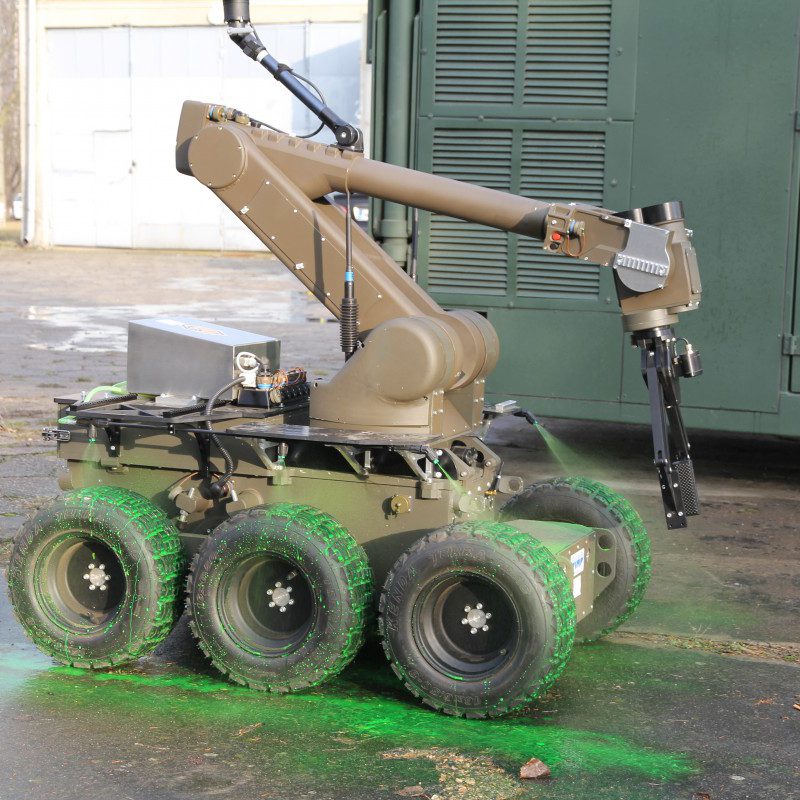 Mobile laboratory for environment sampling and for identification of biological threats
The goal of the 'SFORA' project was develop and build components for automatic collection and identification of environmental samples contaminated by biological weapons.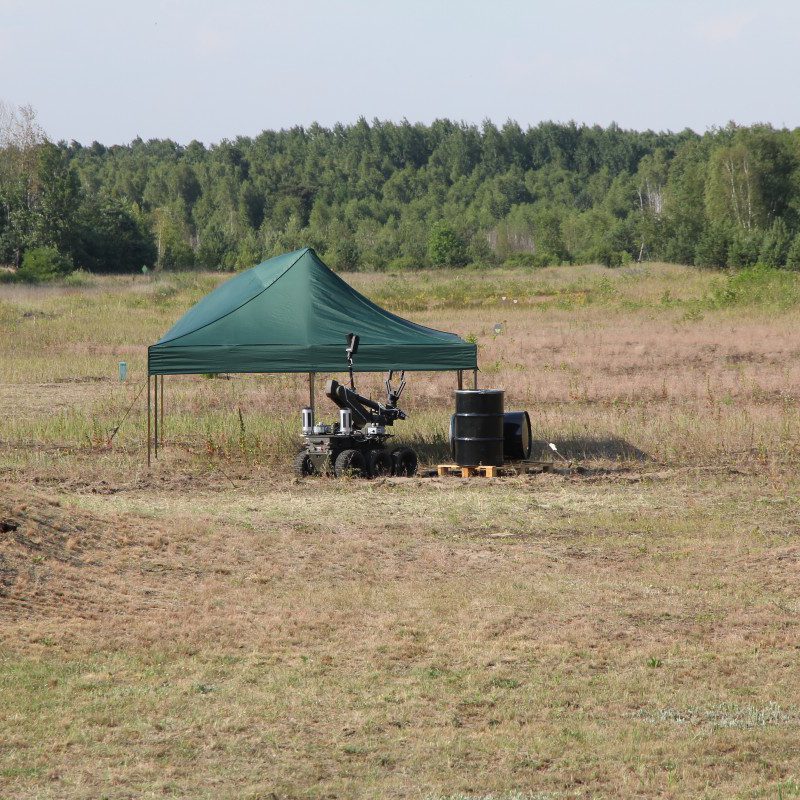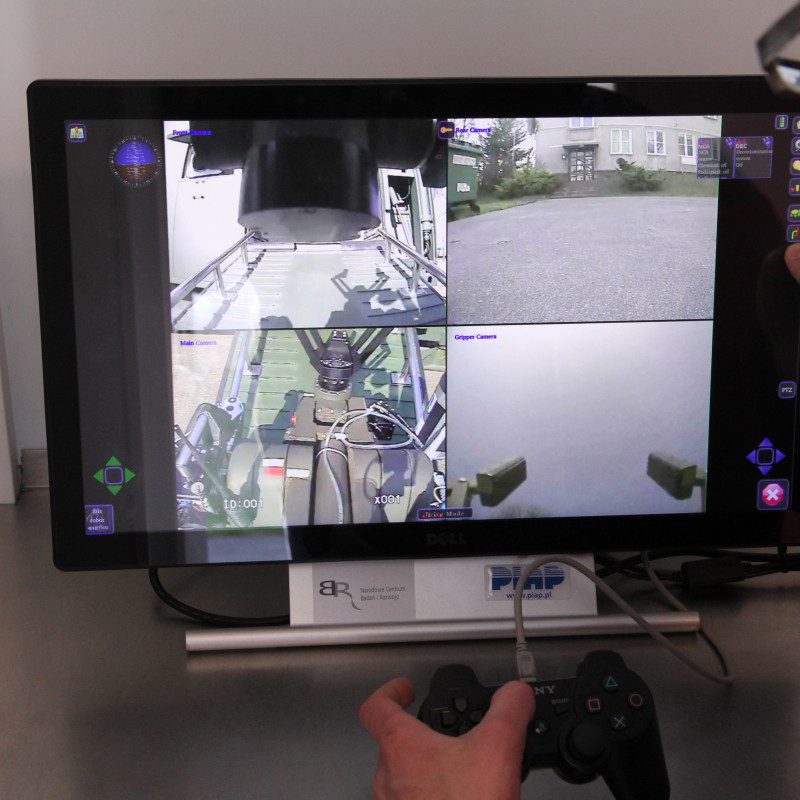 The goal of the project was to design and build a demonstration version of a containerized laboratory of biological sensors (BMR) and a mobile automatic sampling and identifying platform. The design of the platform was based on the PIAP's mobile robot IBIS. The mobile platform is remotely controlled by an operator and, in addition to test instruments, it has cameras for vehicle steering and for tool control plus environmental sensors. The work in the project was phased into designing, fabrication, testing, integration and validation. The finished system makes it possible to sample the environment remotely, without direct involvement of humans.
Implementation timeframe: 28/12/2011 – 27/12/2014
Project value: PLN 17,178,777
Subsidy: PLN 16,708,637
Project type: National
Coordinator: Military Institute of Hygiene and Epidemiology

Project co-financed by the National R&D Centre as part of contest 1/2011 for R&D work for national defence and security