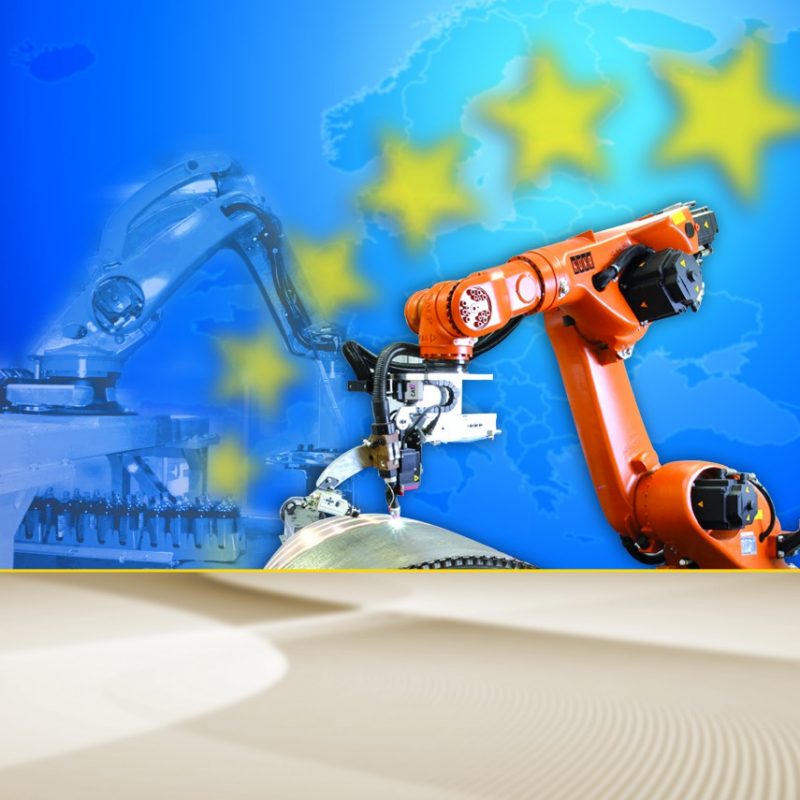 Robotic palletizing and depalletizing
Robotization of the palletizing stations offers wide capabilities and flexibility for different tasks. Robotization of the depalletizing stations offer stable production line feeding process.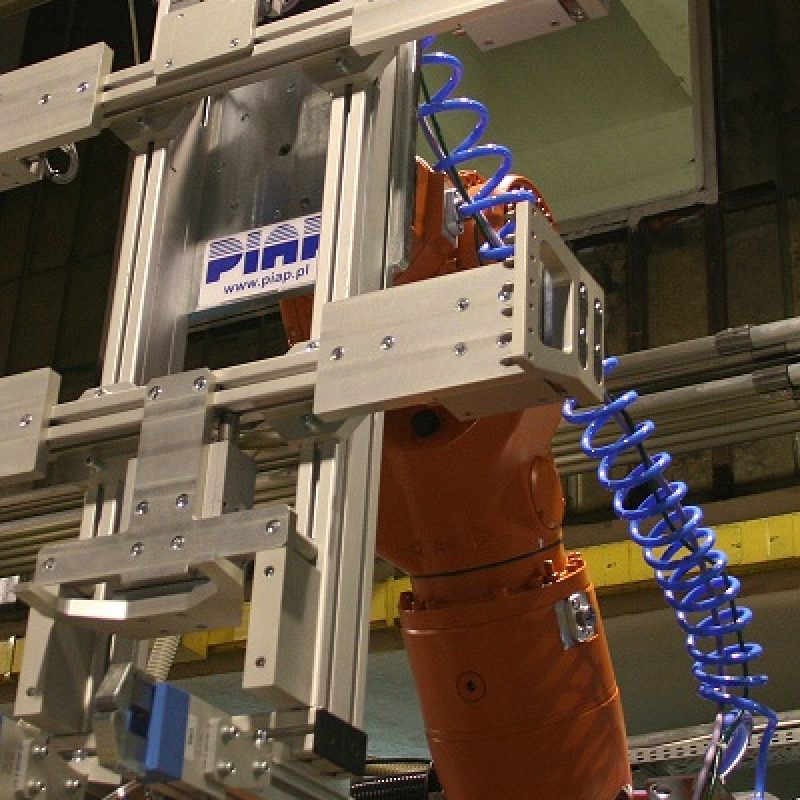 PIAP robotic palletizing and depalletizing stations:
highest quality, repeatability, safety and stability,
reduced palletizing and depalletizing cycle times,
optimization of the economic process value,
space saving,
improved company image of a modern market player with a stable production process,
advanced technical and engineering solutions,
flexible production easily adapted to new products,
high load carrying capacity and range of handling systems,
occupational health and safety.
Compared to the conventional palletizing and depalletizing solutions, robotic solutions require less space and offers higher speed and easy product change to reduce the amount of labour required for the station. Robotization also reduces the risk of packaging damage during gripping, handling and positioning. Robots can also be used in extreme environmental conditions, at low temperatures in cold stores in the food industry, at high temperatures in the steelworks, at high dustiness at construction product manufacturing plants or in sterile pharmaceutical manufacturing processes.
Everywhere, where the production process requires continuous supply of the process line, collecting the products from the line, both unloading pallets with the intermediate products from subcontractors, feeding products from the product store or directly from the line when packaging in bulk containers, where the unloading process is repeatable and closely related with the production process, robotization is a highly recommended solution.
Easy programming and versatility of the robots makes them a perfect tool for use in the loading, unloading, packaging and palletizing processes.
Designing and selecting grippers, robot types, communication and control systems, transport and buffering systems allow to use the robotic station for different products in different manufacturing environments – always with a good result for the company.