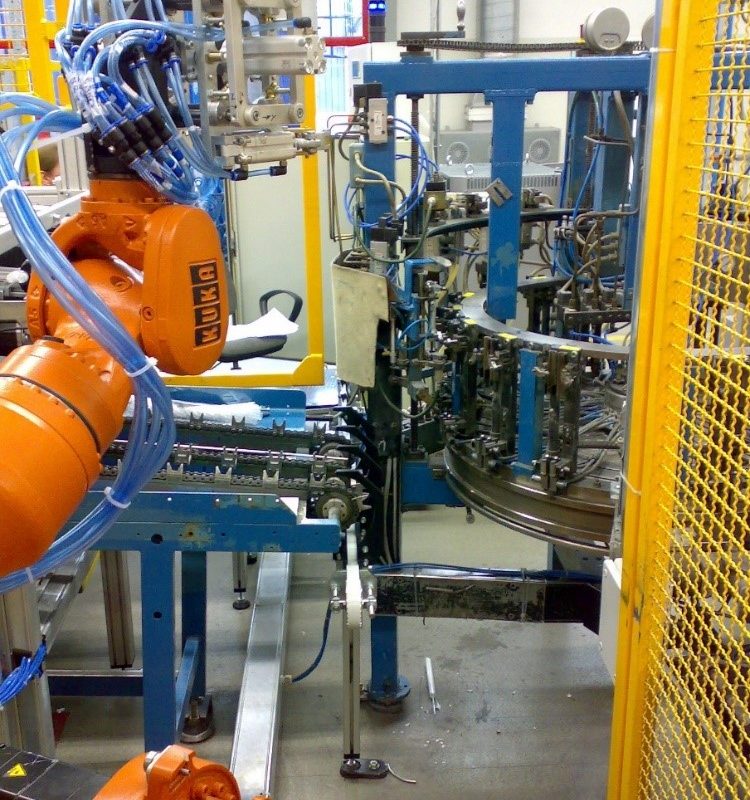 Tomorrow's robotics
No two manufacturing processes are the same and most require individual approaches, however there are processes where the result seems unachievable. This is where tomorrow's robotics comes in handy. With advanced intelligent solutions, customized as a fine tailored suit, to perfectly complete any nonstandard task, against reasonable approach to the robotics and manufacturing…
Each robotic production station is different and requires different approach. Know-how, creativity and commitment of the designers allows us to develop the best and most optimal solutions for your projects.
Combining the experience and innovative approach to design and implementation of a unique, individual and dedicated solution to your requirements and to the market demand.
A non-standard task, which require individual approach and commitment of experts from many fields, studies and research are the field, where PIAP supports the manufacturers, implementing the solutions which require know-how, experience and courage to move the technological barriers outside the available horizon.
Cooperation – with scientific staff in international projects, with companies with a wide range of industrial implementations – guarantee both access to the latest knowledge and the experience of good engineering practices of innovative solutions used in production. Using dedicated solutions, improving productivity and quality we drive the innovation in your company.
PIAP offers:
implementation of ambitious and complex tasks required non-standard solutions and commitment of experts from many different fields,
highest quality of products and services certified with ISO quality management system,
integration of large and small systems using components by different manufacturers compatible with different technologies.