Rapid prototyping and 3D printing
PIAP offers a dedicated training on rapid prototyping and 3D printing. Extensive experience of our expert engineers supported by numerous research studies, publications and experience guarantee the highest quality of the content.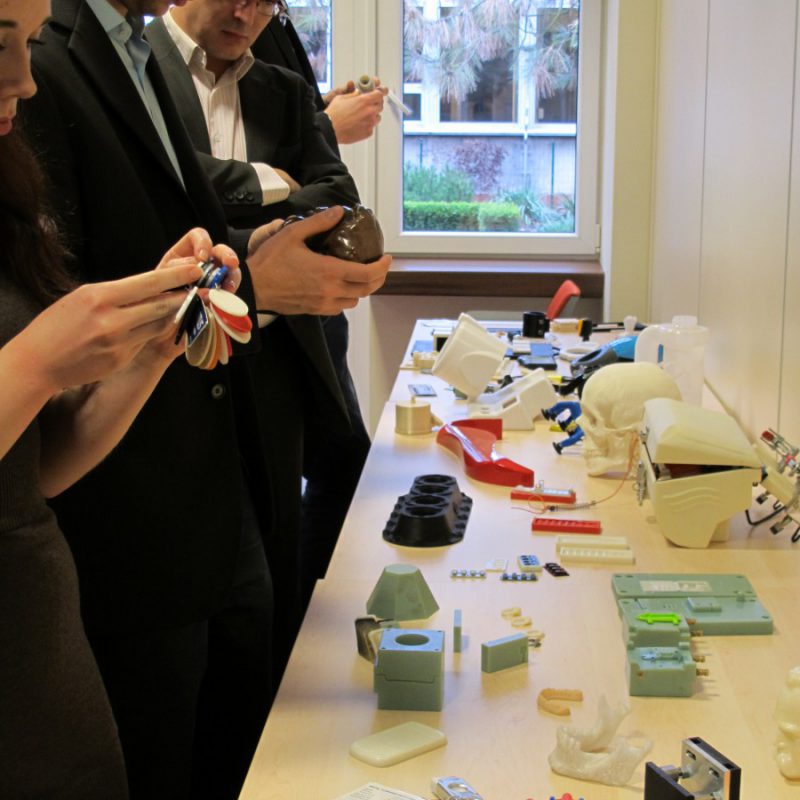 The training comprises of two modules.
Module 1 (introduction) covering:
definition of 3D printing technology,
principle of operation of 3D printing technology,
issues and limitations of 3D printing and troubleshooting,
cost-effectiveness analysis of 3D printer,
3D printing software,
design and operation of a professional 3D printer.
Module 2 (advanced) covering:
comparison of different 3D technologies,
incremental production processes – from geometry to post-processing,
general 3D printing issues in industrial applications,
production cost calculation and process optimisation,
review of local and global market with expert commentary,
design and operation of a professional 3D printer with analysis of available solutions,
expert consulting.
Training dedicated for advanced 3D printer users and anyone interested in the world of incremental technologies. The content of the training is tailored to the level of participants.
The offer includes expertise, need analysis and technology audit to determine applications in which the incremental technologies could improve the product development process.
We also offer individual training on site or at any location chosen by the Client.