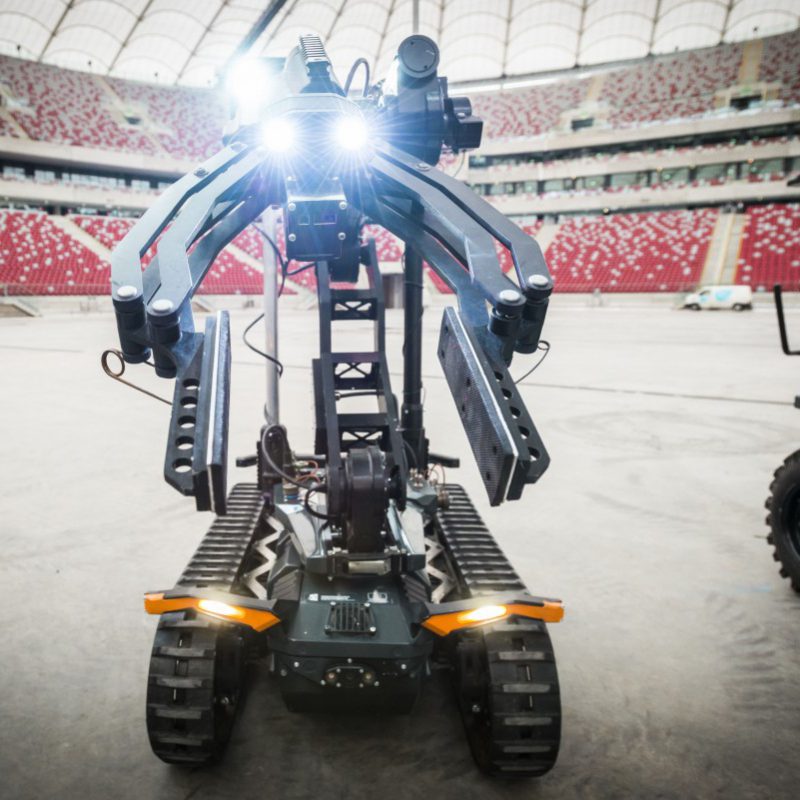 Mobile robots for special applications
PIAP is a leading manufacturer of mobile robots for special purposes in Poland and one of the leading manufacturers of this equipment in the world.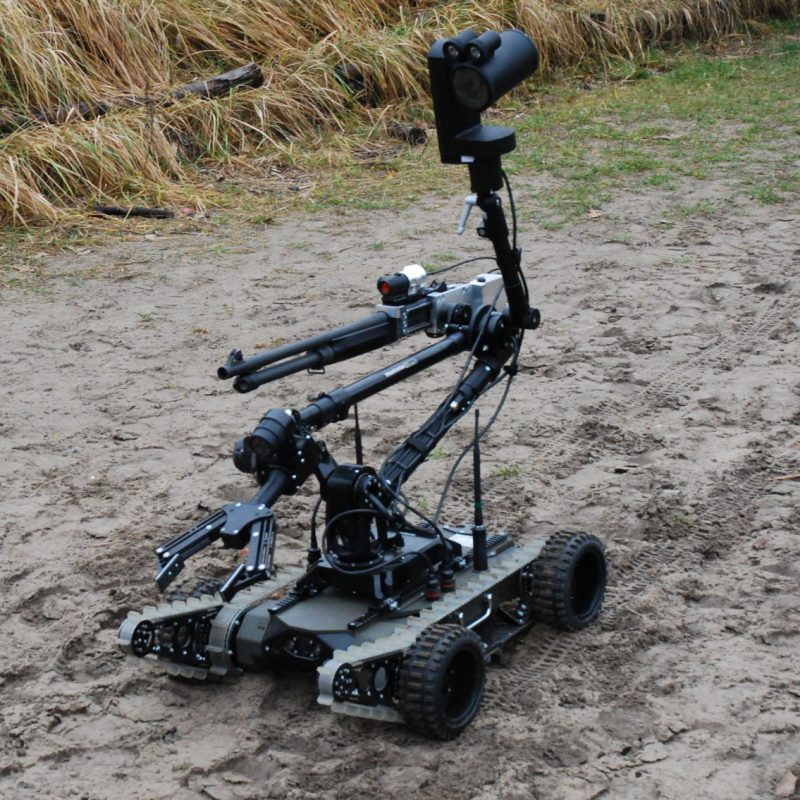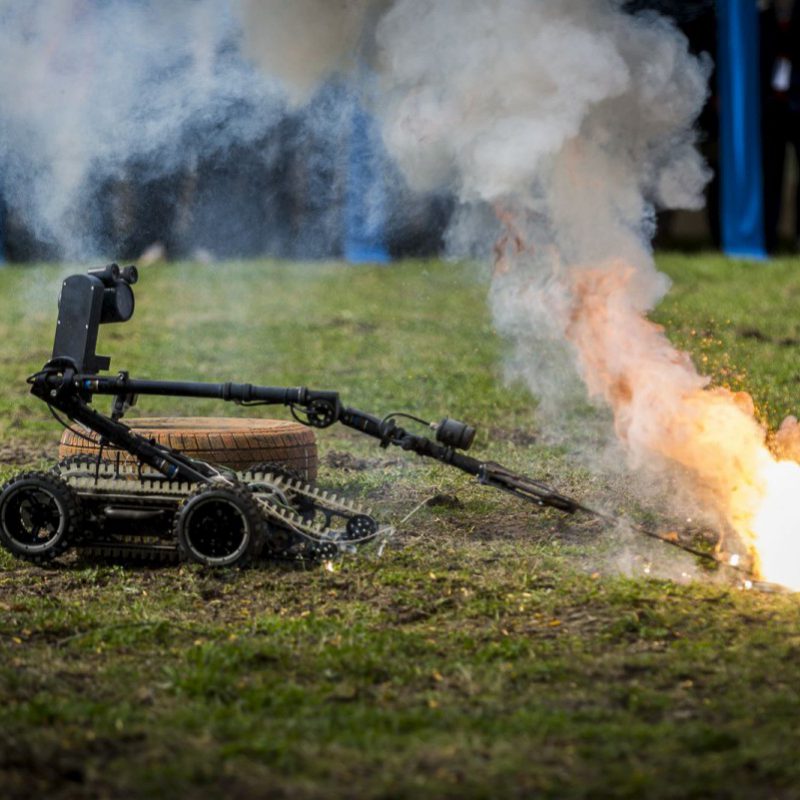 A history of the Polish mobile robots has begun in 1999 with a prototype INSPECTOR robot. Future users participated in the design of this robot and other mobile robots to guarantee the highest quality and perfect adaptability to the required tasks.
Our offer currently includes nine types of mobile robots for:
C-IED operations,
reconnaissance and remote observation,
border and infrastructure protection,
search and rescue,
CBRN hazard analysis and detection.
PIAP mobile robots:
INSPECTOR – inspection and intervention robot,
EXPERT – support and counteraction robot,
PIAP SCOUT® – small scouting robot,
IBIS® – pyrotechnics and scouting robot,
TRM® – Tactical Launched Robot,
PIAP GRYF® – mobile pyrotechnics robot,
PIAP GRYF® snow/sand – mobile pyrotechnics robot for difficult terrain,
PIAP RMI® – mobile intervention robot,
PIAP FENIX® – light reconnaissance robot.
All robots manufactured by PIAP can be fitted with optional accessories. Accessories: disruptors (e.g. RE 70M3 Plus – Chemring, Proparms Recoilless 12.5 mm and 20 mm), rifles (e.g. Benelli), x-ray devices (e.g. Scanna, Flatscan 27), explosive vapour detectors (np. MO-2M), fibre optic coil winders and remote explosive detonators.
All robots can be modified and fitted with optional accessories to user requirements.
We also offer training on operation, maintenance and usage tactics for every robot sold.